President Paul Kagame on Wednesday arrived in Dakar, Senegal for the 2nd Dakar Financing Summit for Africa's Infrastructure Development, a forum to secure funding for regional infrastructure projects under the Program for Infrastructure Development in Africa (PIDA), an AUDA-NEPAD initiative.
Upon arrival in the capital Dakar, the Head of State was welcomed by Senegalese President Macky Sall, who is also the chair of the African Union (AU), before they held a tête-à-tête discussion on regional, continental, and global affairs, later in the evening ahead of today's 2nd Dakar Financing Summit for Africa's Infrastructure Development.
President Kagame, who is also the Chairperson of the AUDA-NEPAD Heads of State and Government Orientation Committee, will deliver remarks and take part in a presidential roundtable alongside his host President Sall, President Faure Gnassignbé of Togo, African Union Commission Chair Moussa Faki Mahamat, among others.
The Summit which is held under the theme "Maintaining the momentum towards world-class infrastructure in Africa", and calls for the development of world-class infrastructure and the mobilisation of funds from both the private and public sector towards priority regional infrastructure projects.
The Summit takes place as the African continent continues to face infrastructure gaps. At present, 600 million people on the continent do not have access to electricity while only 28% of Africans were connected to the internet at the end of 2020.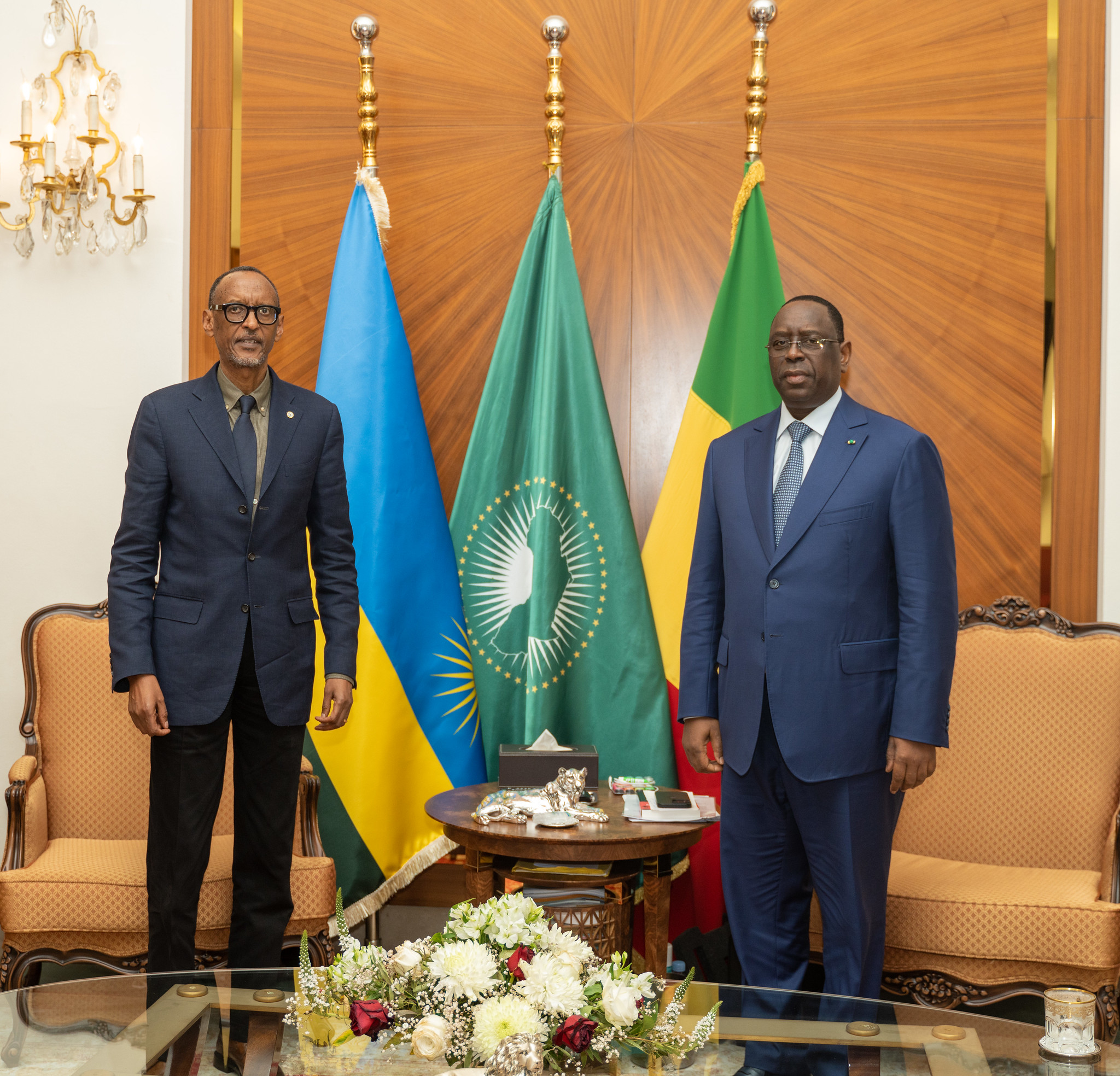 Development of infrastructure is an important driver of progress. As it stands, the lack of reliable infrastructure in energy, telecommunications, and transport networks have a negative effect on growth and business productivity in Africa.
The 2nd Dakar Summit highlights the need to scale-up Africa's financial resource mobilisation, and provides a unique high-level platform to convene and engage African leaders, businesses, regulators and policy makers on the challenges and opportunities of infrastructure projects across the continent.