In Nyakabanda, a neighbourhood of Nyarugenge District-Kigali lives a young woman in her thirties called Uwimana Riziki.
Ironically, the nuclear family or the family tree starts from this single mother who has none to call a relative in a world of 7 billion people, except her two sons aged 17 and 14 respectively.
They rent a modest small house inadequate for such a family where the kitchen utensils and other small belongings in their disposal are kept in a small piece that they conventionally call a "living room".
The same "living room" is transformed into kitchen whenever it rains because in normal conditions, they place their traditional charcoal burning stove in front of the entrance to cook a little food once a day.
The way they manage to use their space when everyone has to go to bed goes into the basket of their private matters.
At her age, considering Rwanda's education standards, Uwimana would have been a university graduate, or at least, a Senior six graduate who benefited the universal, free basic education.
However, Uwimana did not have that opportunity to achieve that and behind her story lays a sad story.
Getting lost at early age
Uwimana was born in a family as any other child. She used to follow up on things happening in her home.
As a toddler, she used to hear familiar names of Lazare Mugirwanake a tailor in town-which town she doesn't know, Bizimungu Fils, a young boy whom she does not know whether he was a brother, Ndundu who had a mental case, and Emerthe, a bride whose marriage she attended and was given an orange Soda.
She recalls that her family used to cook from electric stove and that their dining room included a big dining table.
However, growing up, Uwimana could recall a day when she woke up to a mess.
"Many people were at home saying that Lazarre had been taken to the commune. I cannot tell which commune that was," she recalls.
"That was the last time I can recall myself being in my original family set up."
Following that incident, said Uwimana, I later on found my mother had changed, being in a strange mood. Today, I tend to guess that she was killed.
"It is at that moment when a car came and picked me up, covered with blood," she recalls.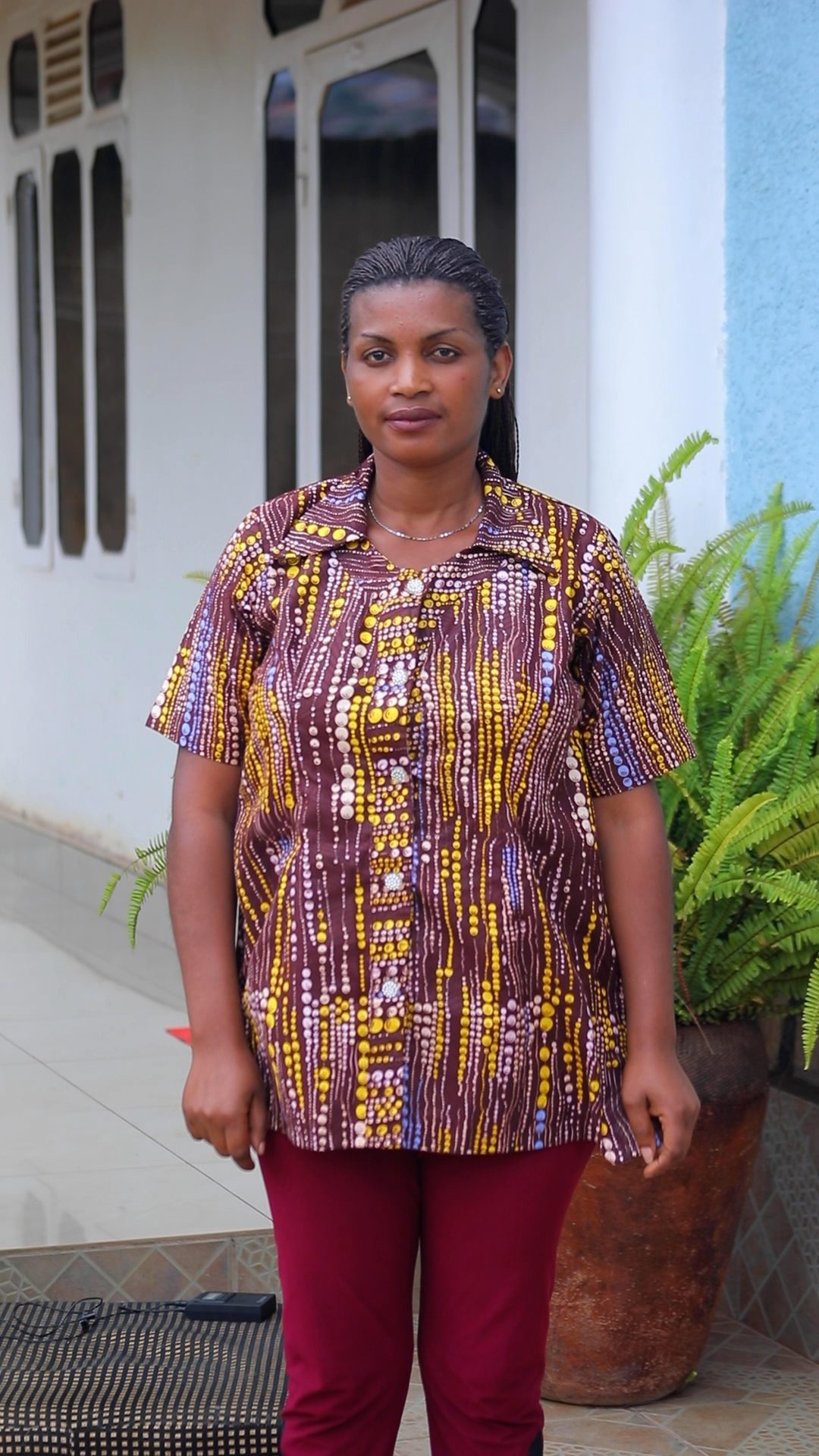 She was taken to the Red Cross though she cannot recall which station-she only used to hear the name – Croix Rouge.
"I can recall a nun saying: that child has been crying for the last three days. If she affords a sleep, make sure you don't disturb," she said.
From Red Cross, she saw so many injuried children until she was taken to another centre which she managed to later know as Foyer des Hirondelles in Kimihurura-Kigali.
"I recently recalled a name of the woman who was head of this centre-she was called -Shariloti-[Charlotte] and a man we used to call -daddy-," she said.
In the hands of a notorious guardian
In the centre's reintegration programme, Uwimana got a foster family and when she reached the new home, she saw the worst.
"The old man who had taken me from the centre was friendly, but his wife was really hostile to me. I still can't believe," she said.
Uwimana recalls several ill-treatments in this family from the mother who could bitterly tell her while seeing cockroaches: "Please come and remove your relatives."
During the 1994 Genocide against Tutsi, the Hutu extremists used to call the Tutsi cockroaches to find an excuse to kill them as just small insects.
"She could beat me just for looking at her, but most challenging was when one of her children was sick. She would say: Beware if my child dies, you will pay the price. Thus, when a child in the family was sick, I could feel really unfortunate," she said.
She was on several occasions beaten to death or prevented from eating while she had cooked food…
"Whenever I was sick, she could just leave me until the neighbours cry. At that time, she would take me to the health centre and instead of telling the doctor my real problem, she would show a small injury on my body, just to make sure that my real case is not known."
This guardian used to tell Uwimana- "may you drown in a river, you evil!" and this really affects Uwimana who is still hesitant to talk about the lady because she feels that she can hear even though she doesn't know her whereabouts.
Uwimana would sometimes learn that the lady did not want her, instead she wanted to foster another boy from the centre who was taken by another family, his name Turimingabo.
Things got worse when the foster father died.
"She told me that the relationship between us was over-icyo twapfanaga kirarangiye," she recalls.
Uwimana who was already going to school difficultly was obliged to flee to a neighbouring family, but she was unfortunate to meet an adolescent of that house who took her for "wife".
"At fifteen years, I became mother," she said about the episode which worsened her struggle.
However, she was obliged to return to the first family until the time the lady who is written in her identity card as "mother" decided to sell of her property and to relocate to a place of her choice.
Life has always been bitter for Uwimana, who feels "unfortunate to have no parent, not aunt or uncle in a world where you have no means-when children ask me about my family, I have no answer to give them."
Uwimana's wish is "to have a shelter, a place to call home. At least this would alleviate my burden."
However, the thing she would celebrate is "to know my origins."
Child of Rwanda
Uwimana is one among the 60 children association "Child of Rwanda", which was created in 2016 to advocate for the people who don't know their origins.
"Our association brings together the Genocide survivors who did not manage to know any relative and those who were taken from the road after a mother throw them," Kevin Kalisa, the founder of Child of Rwanda said.
Child of Rwanda include young children including Rurabo Ariane, now in Primary 6 who was found in Bugarura, Gatsibo district, Eastern Province, now in a foster family in Ndera sector, Gasabo District-Kigali.
"We are still struggling to find families for our members, but the media will be instrumental in this," Karisa said.
Kalisa, a graduate of Musanze Polytechnic school is one of the few who managed to get his family relatives, now living with aunt.
He said they need the general public to help their association which needs mental support and to find their families.
However, Karisa is very thankful to the Association of Widows of Genocide against Tutsi(AVEGA Agahozo) for their support especially in the area of mental health.