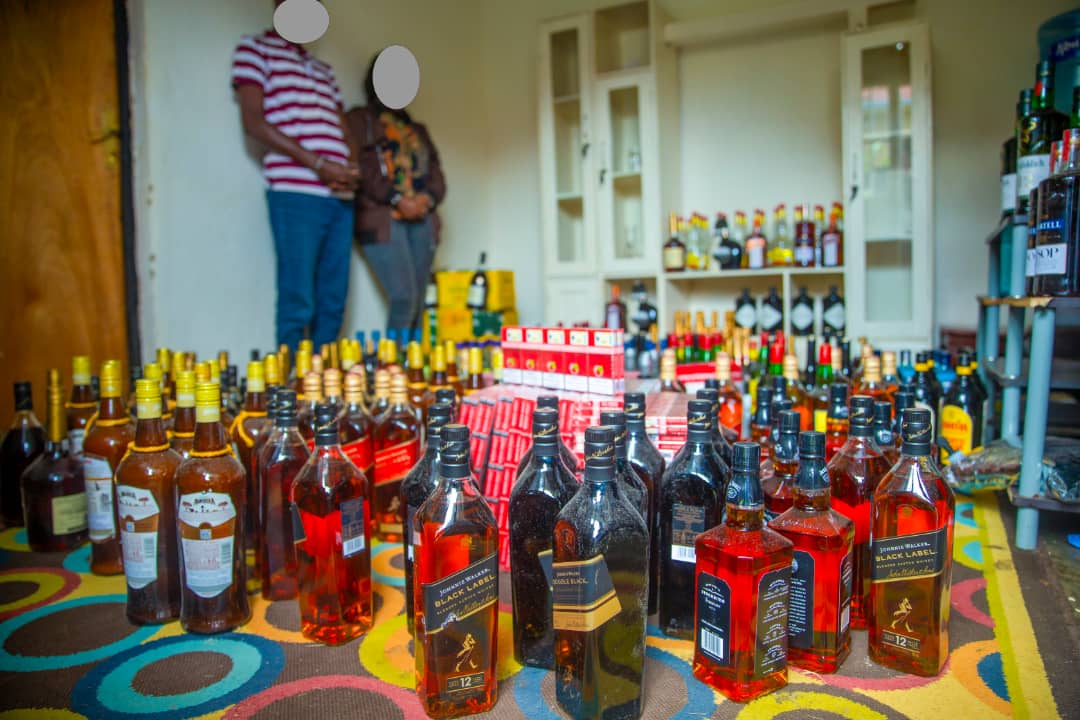 The Rwanda National Police (RNP) Anti-Smuggling and Organized Crime (ASOC) department, on Friday April 21, busted a house in Rukiri village, Kabeza cell of Kanombe sector, Kicukiro District which was used as store for smuggled wines and liquors.
The ASOC officers raided the rental house at about 8p.m, where 406 bottles of assorted smuggled wines and spirits, all valued at Frw15 million, as well as 360 packets of cigarette, were recovered.
Four people, including a woman and her daughter, the alleged owner of the seized smuggled goods, as well as two of their brokers, have so far been arrested.
The various liquor and wine brands seized include 96 bottles of Savannah, 46 bottles of Hennessey, Amarula (27), Camino (25), Red label (24), Jack Daniels (20), Absolut vodka (14), and Gordon's gin (13).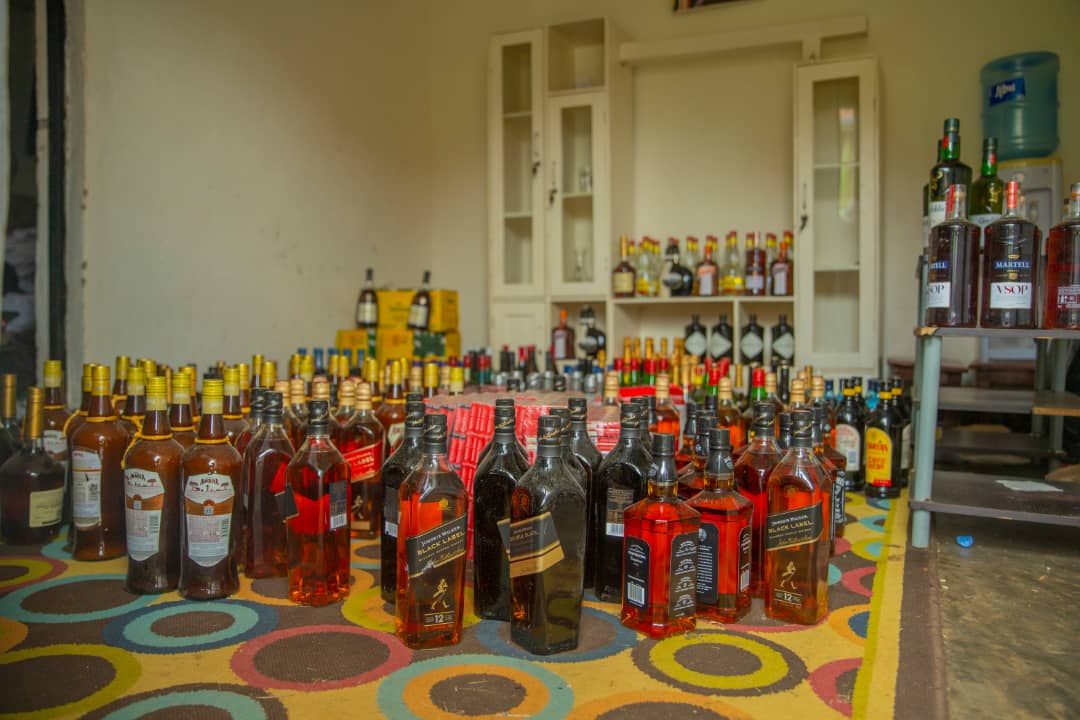 Others include Hendricks, Veuve, J&B, Baileys, Martell, Rémy Martin, Chivas, Martin, Bombay, Drostdy wine, Moet, Jameson, Ballatines, Sheridan, and Captain Morgan.
Chief Inspector of Police (CIP) Sylvestre Twajamahoro, the Police spokesperson for the City of Kigali said that three of the suspects were arrested at the store in Kabeza while the fourth person, the women, was arrested in Rubavu District.
"This was a coordinated operation based on credible information on the ring. They were smuggling the wines and spirits into Rwanda from the Democratic Republic of Congo (DRC), mainly through illegal borders in Rubavu District before sneaking them into Kigali where they were supplying different liquor stores, shops and bars," CIP Twajamahoro said.
One of the suspects said that they have suppliers in the DRC, who makes sure that the liquors are sneaked into Rwanda and delivered to them in Kigali.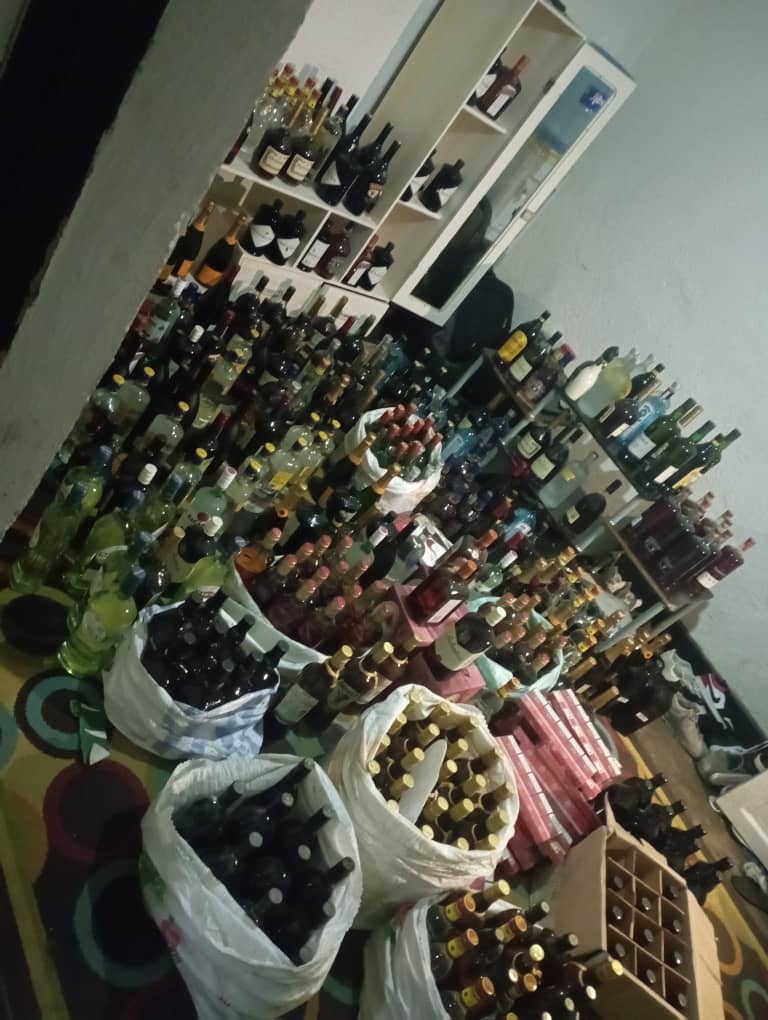 "Our suppliers face all the hurdles to smuggle them into Rwanda and to Kigali. They work with drivers of transit trucks from DRC to Kigali.
We don't pay for the transportation; we pay for products when they are successfully delivered to us. For this consignment only, which was delivered to us in small quantities for a period of one month, we paid Frw7 million," the suspect said.
CIP Twajamahoro warned that these are part of ongoing operations against smuggling and fraud.
Last week, ASOC also impounded a vehicle in Kigali, which was transporting 130 boxes of smuggled Drostdy wine and 112 bottles of assorted spirits including Jameson, Remy Martin, Veuve, Baileys, Tequilas and Hennessy.
Article 87 of the law on tax procedures provides an imprisonment of between 2 and 5 years, for tax evasion.