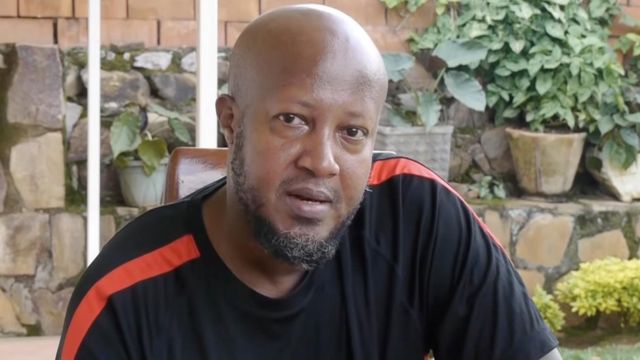 The High Court Chamber for International and Cross-Border Crimes in Nyanza has ruled that former university professor Aimable Uzaramba Karasira be taken for a psychiatric evaluation before proceeding to trial on crimes levied upon him.
The decision was reached this April 6, 2023, after Karasira's legal counsel filed a request on April 3, seeking his client to undergo a mental health evaluation before the trial continues.
Karasira, who was arrested on May 31, 2021' has since been facing a number of charges including denying the Genocide against Tutsi, inciting divisions, and illicit enrichment after he was found with huge amounts of money he could not justify the source.
The suspect has since said that his time in prison exacerbated his mental illness.
The judge has asked that the suspect be sent to Caraes Ndera Hospital in Kigali to be examined for mental illness.
After examining the content of his file, the Chamber said that based on the law and evidence presented in the case, that it can order experts to make an assessment or give an opinion on something that should have been evaluated first.
The court ordered that the Careas Ndera hospital appoint three doctors who must assess whether he has a mental illness, the extent of the illness- if he is mentally sick, and whether the sickness can really make the suspect do things he doesn't think about. The medical report should be submitted by May 15, 2023.
An earlier medical report prepared by doctors at Kigali Teaching University Hospital (CHUK) in 2021 showed that Karasira had mental health problems and that sometimes utters statements without thinking about them.