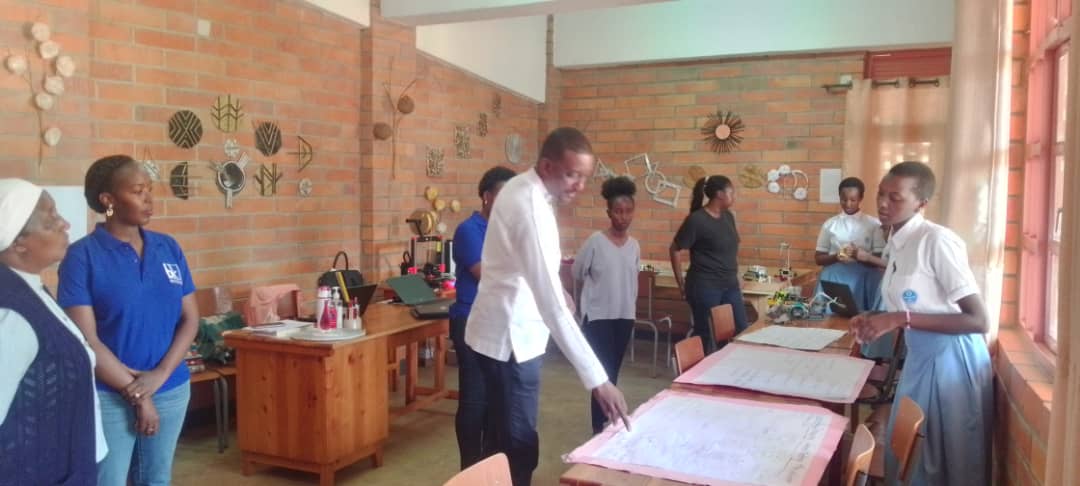 The Bank of Kigali (BK) has inspired young girls at Maranyundo Girls School to become future responsible leaders, managers and clients of the bank upon completion of their education.
On request of the Maranyundo Girls School – the STEM school of excellence in Bugesera district, BK officials on May 26, 2023 held an interactive session with the students who were very interested in knowing how the bank operates and how its services can be useful to students.
Mother Laetitia Musanabaganwa, the Head Mistress of Maranyundo Girls School said that the reason why they requested the bank officials to visit and interact with the students was to inspire them in their education, especially using success stories of women in leadership.
"We need to inspire these girls using the example of successful women like the bank CEO. This can be a good way of enabling them to make good choices in life and become future leaders," Musanabaganwa said.
BK officials led by the Chief Operations Officer (COO) Désiré Rumanyika introduced the students to BK services such as the Students' Savings Account and Urubuto payment system which enable a student to benefit from financial service.
The BK tailor made students' savings account allows students to save for their dream education, college upkeep, study material, personal utilities and has no maintenance fee.
Urubuto tech is a school management system that enables payment of school Fees, library management; student's behaviour, and academics to improve the quality of education through technology.
The students were also taken through BK services and activities in its subsidiaries such as the BK Capital, Insurance and BK TecHouse.
BK officials also educated students on how having a bank account, savings and using a banking service can help the students to grow financially or save for their future.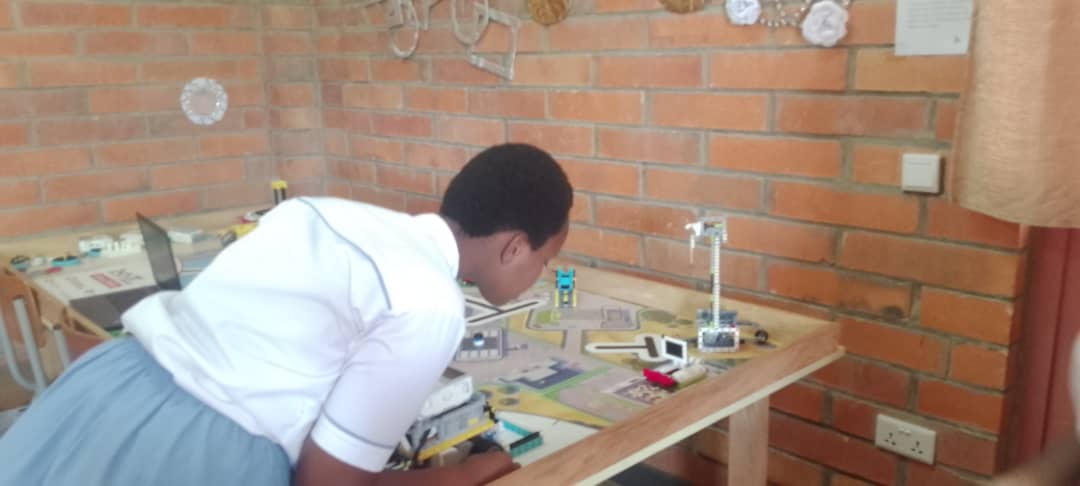 The students asked questions ranging from benefits and offers that separate BK from other banks.
The officials said that BK aims at financially transforming lives of Rwandans of all walks with many products that are tailor-made for each including students.
BK officials used the opportunity to explore some of the science and technology project ideas that are being developed at the school's incubation lab.
These include robotics in energy solutions and using technology to purify gas waste emitted during biogas production which can also detect ineffective leakages, monitor corrosivness and remove the awful smell gases in the compost."This project is under development but we think that it can revolutionize usage of biogas especially that we will be able to remove the gases that produce the bad smell and corrode metals" said Arielle Irame, the lead student on this science project dubbed "biotransafer".