Group photo at Giporoso branch    The Bank of Kigali (BK) Plc has announced a plan of launching new modern branches which will be fully equipped with digitally enabled services and furnished spaces for customers to do business in unprecedented conducive environment.
The announcement was made on May 23, 2023 during the launch of one such a kind, the BK Giporoso Branch which has moved to Sar Motor building, one of the modern structures in Remera-Giporoso business center.
The new branch model comprises a digital space, a VIP section, and features a mother's room to put female staff convenience to greater heights.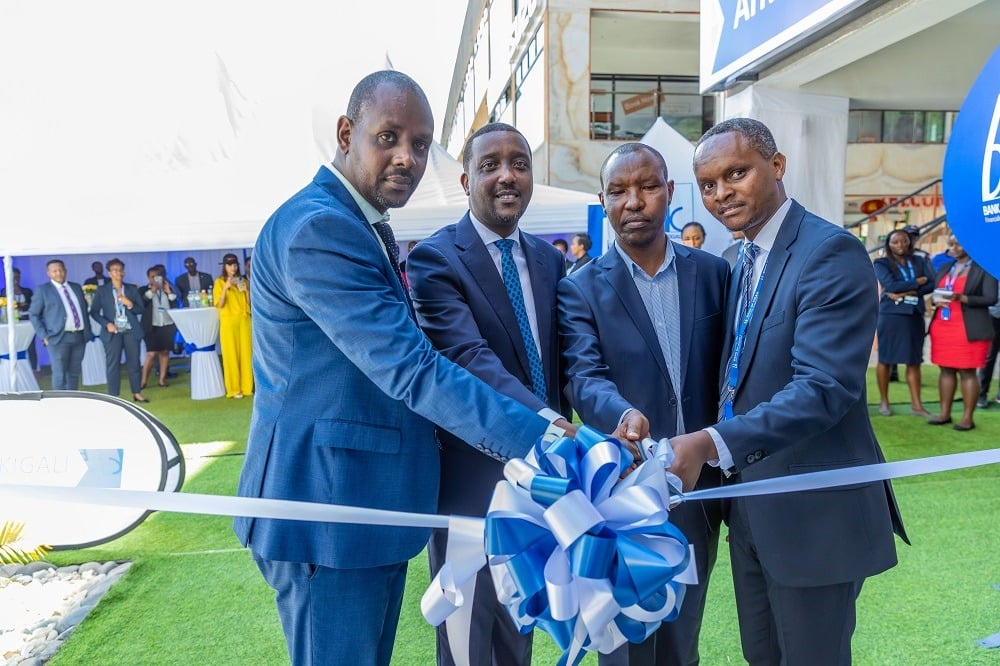 It also has furnished teller counters, client waiting spaces, structurally inclusive for disabled persons.
The branch offers core banking services like bulk transactions, loans, 24/7 ATM cash point slots, customer care, SME business advisory which were formerly accessible at the BK Headquarters in Kigali Central Business District.
The new branch comes as a replacement of the former branch that was located in Giporoso opposite the main Taxi park, with good services but limited space.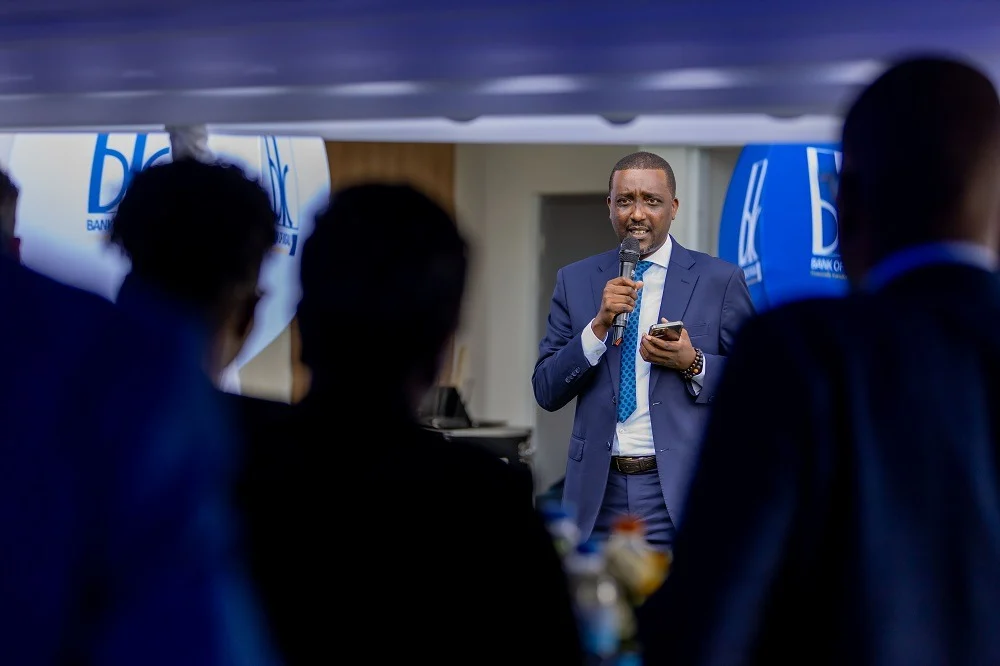 The BK Chief Operations Officer (COO) Désiré Rumanyika, said that the first outlet, among many to be unveiled soon, embodies the bank's fresh Branch Model, placing significant emphasis on customer satisfaction and a business-focused approach in BK customer care services.
"The introduction of the new branch model reflects our dedication to providing customers with convenient services. Our intention is to roll out this model nationwide in the forthcoming months, ensuring a consistent and enhanced customer experience," Rumanyika said.'
He revealed that after the Remera branch, the next one to be unveiled will be in Nyamata, Bugesera district which is expected to be launched Friday this week.
The Gasabo district Private Sector Federation (PSF) Chairman, Theoneste Karenzi said that services at BK are exceptionally good and cannot be found in other banks.
Using his experience of losing Rwf28 Million from one of his former banks, Karenzi said that the money was stolen off his business account after tellers forged his and wife's signature.
"After realizing this bank theft, I decided to open an account with BK, but since then I have never regretted working with BK because the bank has good services and loans for the business community," Karenzi said.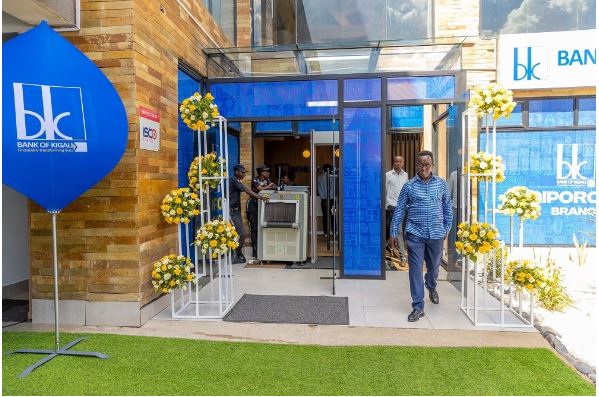 BK Clients like Pastor James Gasana say that BK stands out in customer services.
"At BK, the staff give you services as if they are deacons or ushers in the church. The other attracting thing is that of digital banking which makes client life easy especially with VIP services offered whenever one is at a BK branch," he said.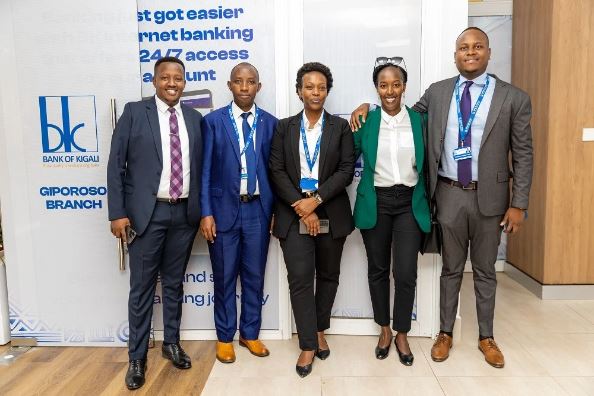 This customer's appreciation has seen BK record a milestone in corporate and core banking:
As at December 31st, 2022, the Bank served 457,763 retail customers and 22,558 corporate clients; expanded the agency banking network to 3,735 agents and processed over 6.9M transactions worth Rwf1.3 Trillion.
In the same period, BK Plc had 67 branches, 101 ATMs and 2,731 Points of Sale (POS) terminals that accepted most international cards including VISA & MasterCard.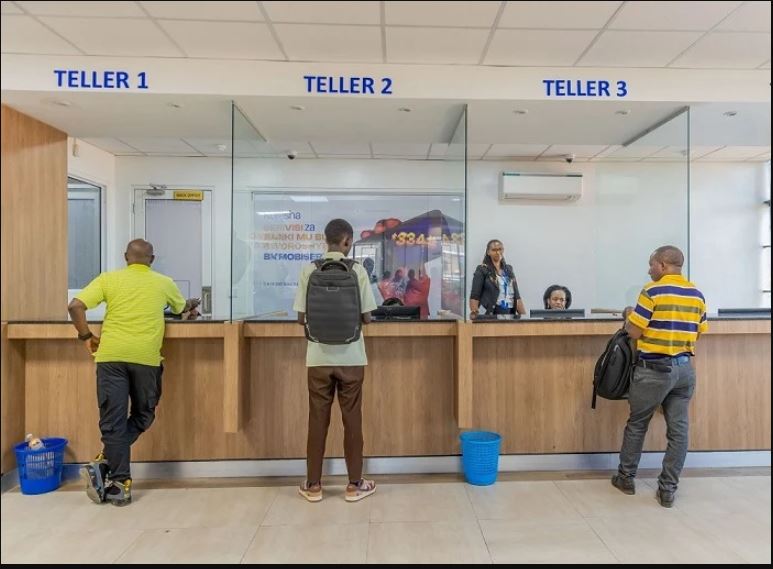 Retail clients' balances and deposits reached Rwf306.6 billion as Corporate banking clients' balances and deposits were Rwf777.6 billion.
BK's lead financial inclusion product, the BK's IKOFI wallet also registered 1,853 Agro-Dealers/agents and over 265,080 registered Farmers in the same timeline.