President Paul Kagame on Thursday held a meeting with senior Rwanda Defence Force (RDF), Rwanda National Police (RNP) and National Intelligence Security Service (NISS) top brass to discuss the role of security organs towards advancing various national priorities.
The Head of State, who is also the Commander-in-Chief of the armed forces, met the senior officers of the three security organs at the Ministry of Defence, where discussions centred on the role and contribution of security organs in development and advancing national priorities.
He was flanked by the Minister of Defence, Maj. Gen. Albert Murasira and the Chief of Defence Staff (CDS), Gen. Jean Bosco Kazura.
The meeting came at a time when the armed forces are playing a role in the restoration of infrastructure and rebuilding of the country's northern, western and southern provinces which were recently hit by weather-related disasters which claimed at least 135 people.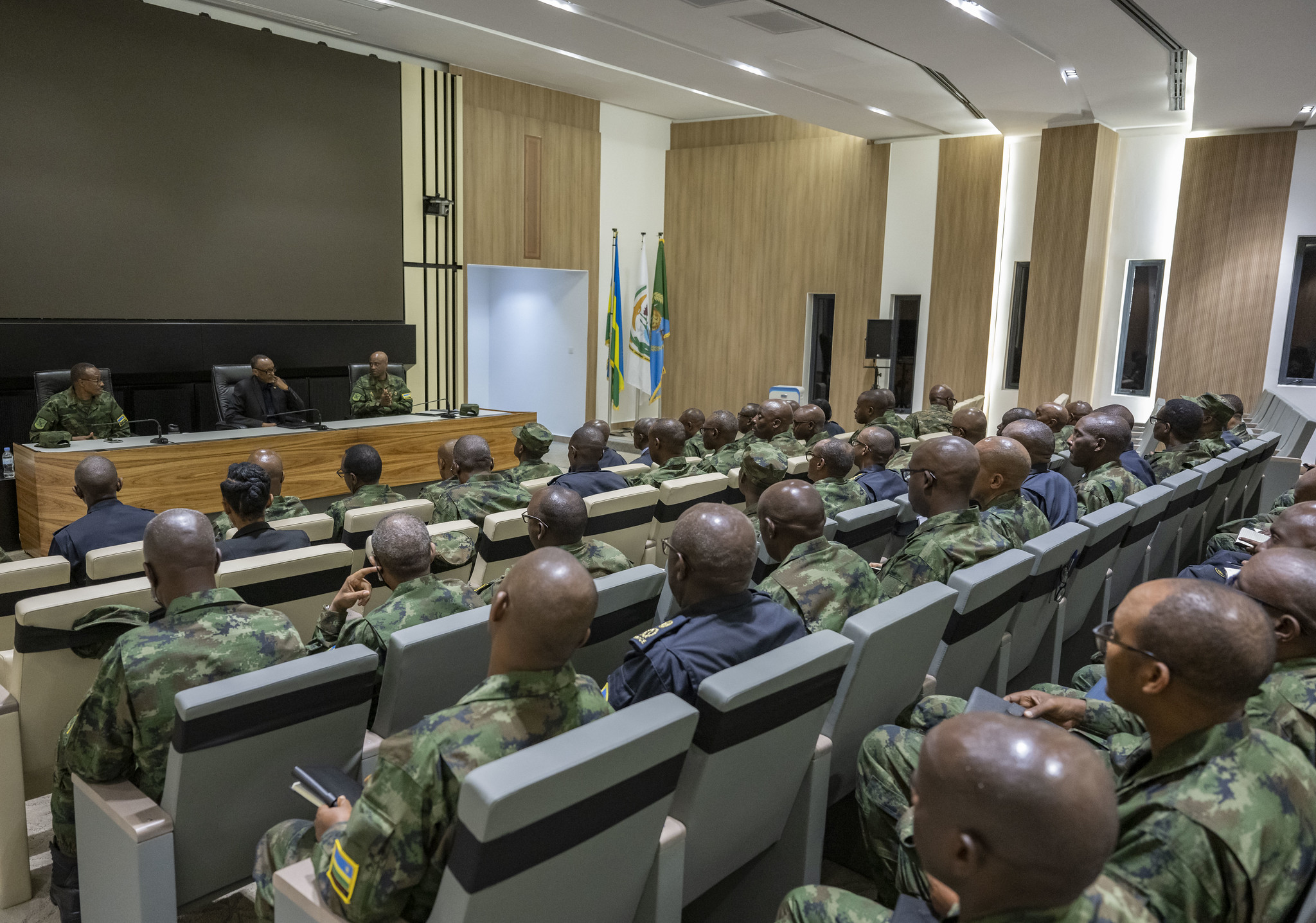 During the periodic meeting President Kagame discusses the contribution of the armed forces to national development priorities, peace and security operations in and outside the country, peacekeeping and issues of regional and continental interest, often using the opportunity to remind the importance of upholding the values of discipline, service to country and hard work, among others.
The meeting also came at a time RDF is hosting the 10th National Security Symposium 2023, jointly organized by Rwanda Defence Force Command and Staff College (RDFCSC) and the University of Rwanda (UR), which opened on Wednesday.
The symposium, which brought together academicians, government officials, diplomats and experts from across the globe tackled complex challenges facing the world today in general and the African continent in particular, including foreign interference as well as regional and continental security. It brought together over 300 participants.