The Government of China has officially invited the Rwandan business community and innovators to participate in the forthcoming 6th China International Import Expo (CIIE) in November 2023.
The announcement was made at the Rwanda CIIE Promotion Conference held in Kigali this May 17, 2023, aimed at showcasing opportunities and activities that will be seen at the international expo event in Shanghai China from November 5-10, 2023.
The CIIE is an idea that was initiated by Chinese President Xi Jinping in 2017 and it is one of the major outcomes of the Belt and Road Initiative (BRI) but also an enhancement of the China-Africa cooperation.
"Rwanda is one of our close friends to work together under the BRI and has participated in all the past 5 editions," said  the Ambassador of China to Rwanda, Wang Xuekun,'
He said that introducing the conference event to Rwanda will bring on board more Rwandan companies and generate more participation to improve the trade and bilateral relationship with China, which has been solid since 1971.
In recent years, bilateral trade between China and Rwanda registered steady and fast growth. In 2022, bilateral trade reached a record high of $477 million, ab increase by 31.2%.
For the first three months this year, China's imports from Rwanda reached $35 million, up by 183%.
China remains one of Rwanda's largest trading partners. Last year, China granted zero tariff treatment for 98 percent of Rwanda's export items to the country.
Xuekun said that more Rwandan agricultural products (Coffee and Chili) have reached the Chinese market through the "green lanes" which created confidence in a good prospect for the bilateral trade but more product lines need to be developed to fully benefit from the CIIE.
Xuekun said the CIIE Expo is not only a one-week exhibition that offers booths to sell goods but holds a big economic forum, inviting dignitaries from different countries, officials from international organizations, and outstanding scholars to discuss economic cooperation.
"There are also numerous side events for investment facilitation, project matching, and other commercial activities. Today, it is already one of the most important platforms for accessing the Chinese market," Xuekun said.
With that in mind, Xuekun suggested three ways to help the Rwandan friends to better seize the opportunity brought by the CIIE and China's development.
The first is to discover and develop more Made in Rwanda products for exporting to China.
"Nowadays, Rwanda's coffee, dried chili, and stevia have successfully entered the Chinese market. But what can be next? Rwanda could have a more diversified and distinct portfolio of exports to China," he said.
The second is to enhance productivity and supply chain integration through stronger cooperation of private sectors. For instance, in agri-business imports big bulk of Rwanda's agricultural products, including dried chili and avocado.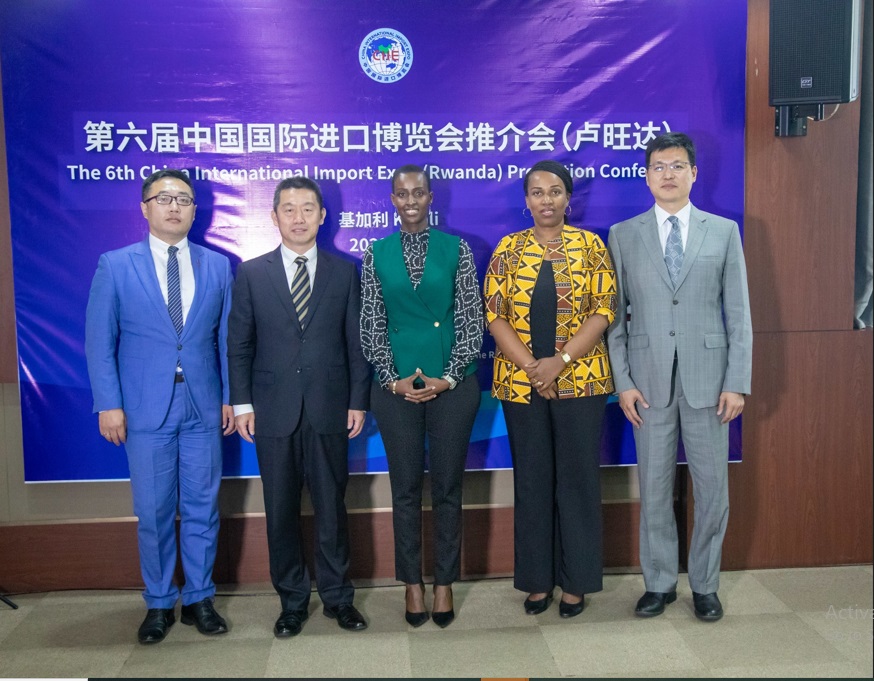 Xuekun said that Chinese businesses have highlighted one difficulty for Rwandan products supply in big numbers for the Chinese market and he stated that the problem could either be, not enough production, too long time for goods consolidation, or other logistical problems.
"Through the platform of CIIE, attracting investments from China and other countries could be one solution. They will bring in different practices and help Rwandan counterparts to improve output and supply chain management," Xuekun said.
Thirdly, he suggested that Rwanda used the CIIE as a window to the Chinese market, to learn about China's policies and potentials, and discover opportunities for products and projects during the event to promote exchanges at all levels and various areas.
The visiting Deputy Director General of the CIIE Bureau, Song Shangzhe said that with a Chinese population of more than 1.4 billion, and a middle-income population of over 400 million, China's market is huge and full of opportunities.
The CIIE stands ready to assist Rwandan enterprises' bigger share. CIIE has supporting policies for Rwandan and African participants, especially the LDCs to facilitate their participation.
For instance, Shangzhe said they will provide a certain number of free standard booths for the country, construction subsidies, and preferential tax policies for the retention and purchase of exhibits.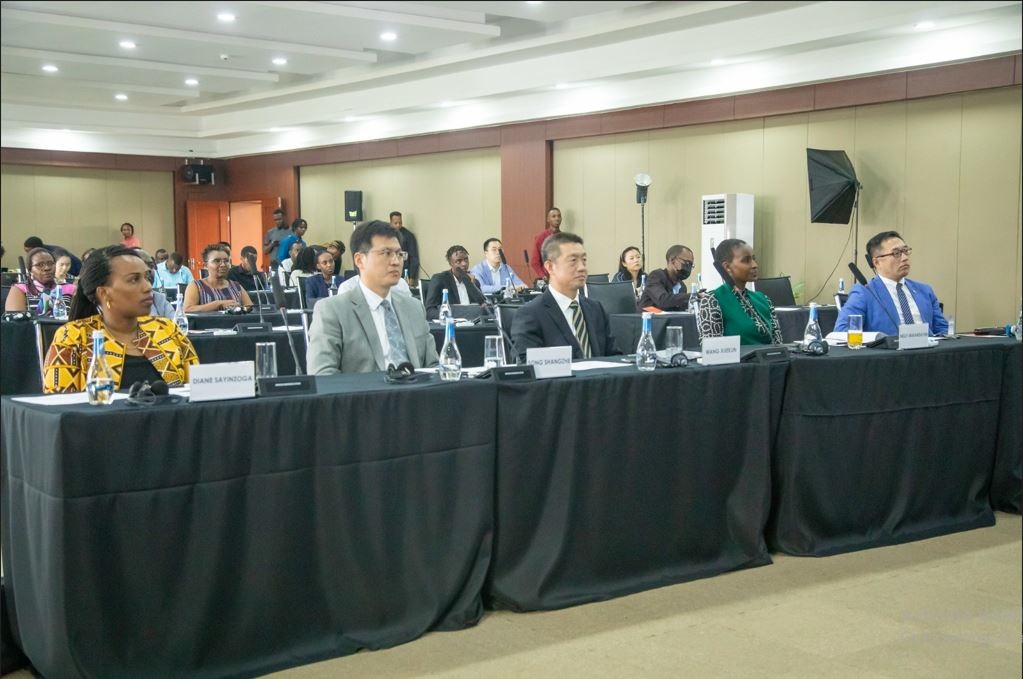 Nelly Mukazayire, the Rwanda Development Board (RDB) Deputy CEO said, the CIIE is a win-win opportunity for both countries, and Rwanda is considering increasing more products exported to China, besides coffee and chili.
"We (Rwanda) will use the CIIE to the maximum, to tap into the Chinese market opportunities. we are eager to participate but also learn from the expo platform where so much will be exposed this year," Mukazayire said.
The 6th CIIE, to be held at a 260,000 square meters National Exhibition and Convention Center in Shanghai, will have special events like the Country, Business exhibitions, automobile, medical and healthcare products, consumer goods, trade in services, intelligence industry and information; foods and agriculture products.