Rwanda's Minister of Finance and Economic Planning, Uzziel Ndagijimana has presented to the parliament the budget for 2023/2024.
Rwanda is expected to spend Rwf5,030.1 billion in the next fiscal year, which is Rwf256.3 billion higher than the revised budget estimates of Rwf 4,764.8 billion.
The amount include Rwf3,152 billion from domestic tax and non-tax revenue which represents 63% , external grants of Rwf652.1 billion equivalent to 13% and external loans of Rwf1225.1 billion, representing 24% of the total budget.
The budget is split into three main pillars, which include economic transformation, social  transformation and transformational governance.
The country will spend Rwf  2.8 trillion  which represents 55.9% of the entire budget on economic transformation, and this include the key areas of agriculture irrigation, inputs, animal production and terracing. The budget will also go on boosting value chain.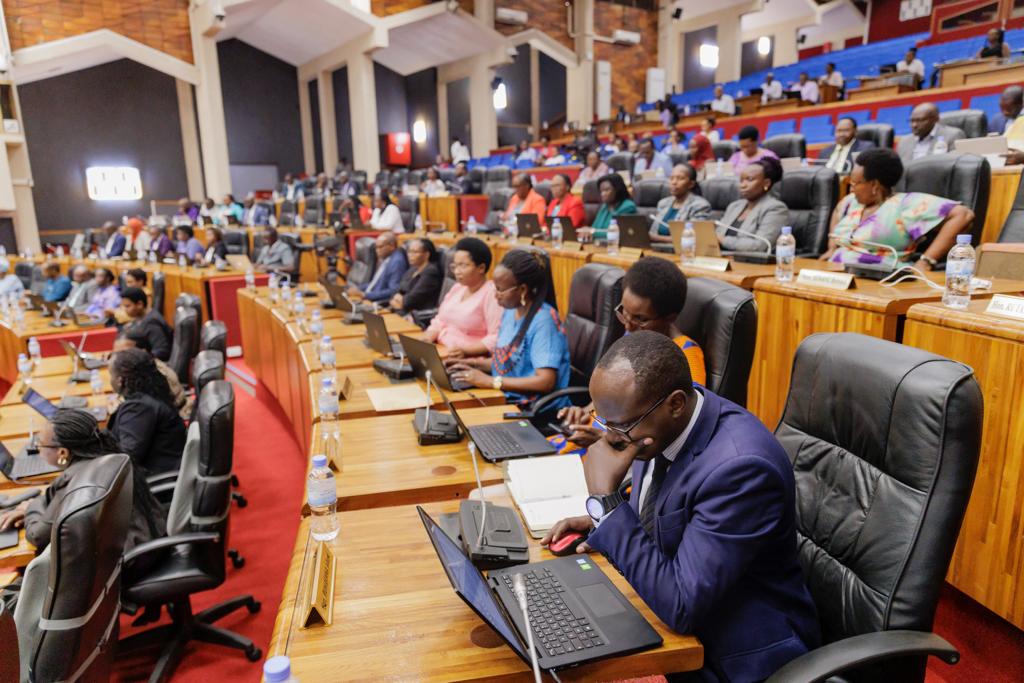 A wide range of electricity projects will also find financing in this budget, and so will, clean water supply.
In social transformation, Rwf 1.5 trillion budget will go into construction and extension of Masaka hospital, school feeding, horizontal promotion of teachers.
The transformational governance pillar with Rwf 690.1 billion will include preparing logistics for the parliamentary and presidential elections due next year, construction and rehabilitation of prisons among others.
"The budget reflects Government's economic resilience efforts in the face of global shocks. Government will continue to prioritize fiscal consolidation, ease inflation and invest in agriculture, scale up social protection coverage; improve the quality of education, create employment opportunities and support micro, small, medium and large enterprises affected by COVID-19 through the enhanced Economic Recovery Fund and Manufacture and Build to Recover Program", Minister Ndagijimana told Parliamentarians.