A couple of months ago, a renowned local coffee owner reported a case that affected his business which has yet to recover from the shock.
On a normal business day, an official in charge of reinforcing implementation of a new law relating to single use plastics visited one of their coffee shops and impounded a store of takeaway cups worth Rwf 1.3 million.
"When they impounded my cups, I warned that we don't have an alternative on the local market. We indeed have to protect the environment but we should be reasonable when it comes to practice," said the coffee shop owner.
"We are being requested to use paper cups or reusable cups, but the main challenge is that we don't have a local factory that makes them. Ending single use plastic is a journey that we should embrace together," he said.
He further argued that some investors are trying to make a paper cup, including the cover, but it does not come with good standards, which led him to try and find out if the reusable cups can work.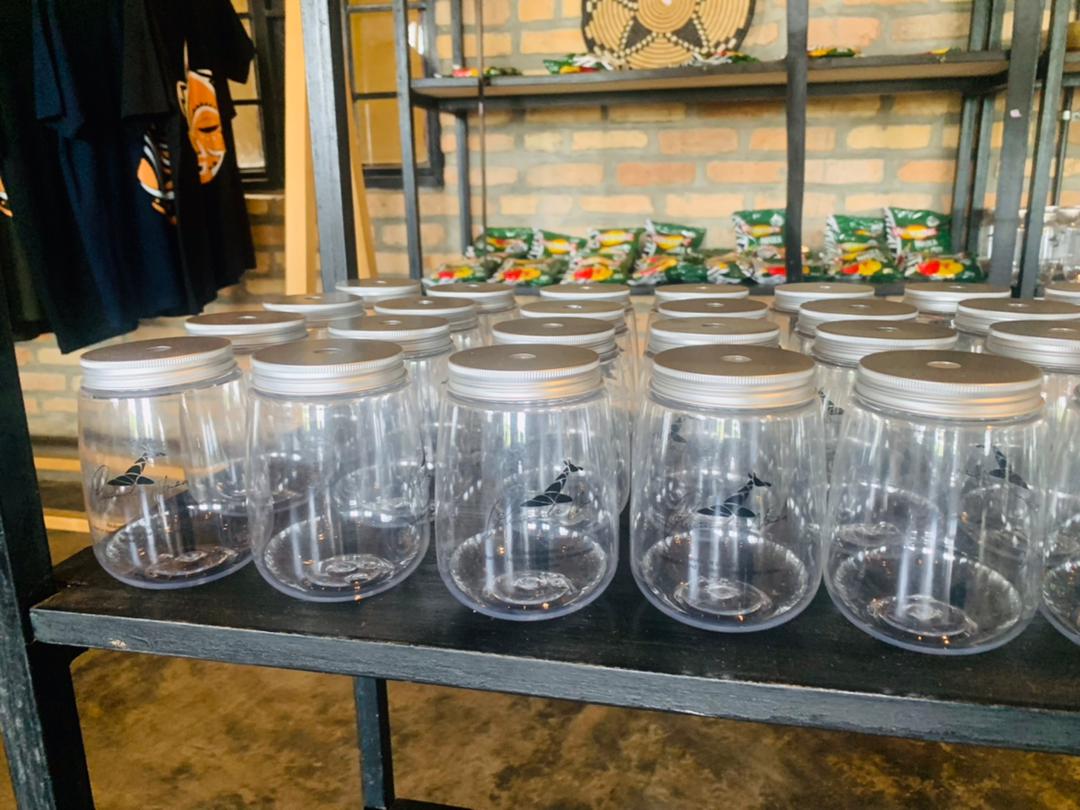 "I have for three months, bought 200 reusable plastic juice cups, but only  three of them were sold ever since. We even bought beautiful reusable coffee mugs but people are not buying them either," he said.
Let's first understand the rationality – Environmentalists
In front of these challenges and many more that the coffee owner shares with his colleagues, the Rwanda Environmental Management Authority(REMA) advises that the cost of tolerating single use plastics would be higher than enduring a transitional inconvenience.
Beata Akimpaye, Environmental Compliance and Enforcement Division Manager at REMA suggests that for everyone to be part of the campaign against single use plastics, it is important to revisit history.
Akimpaye first recalled the law prohibiting polythene bags in 2008 which solved the issue of the bags, but through years, it became evident that the bags are not the only challenge.
"There are typical plastics that are meant to be disposed off after single use, even if some people might tend to reuse them once or twice; the water bottles, the cups that we use in the weddings, the straws, some plastic forks and plates…they are meant to be thrown away just after single use. They all go into the environment," Akimpaye said.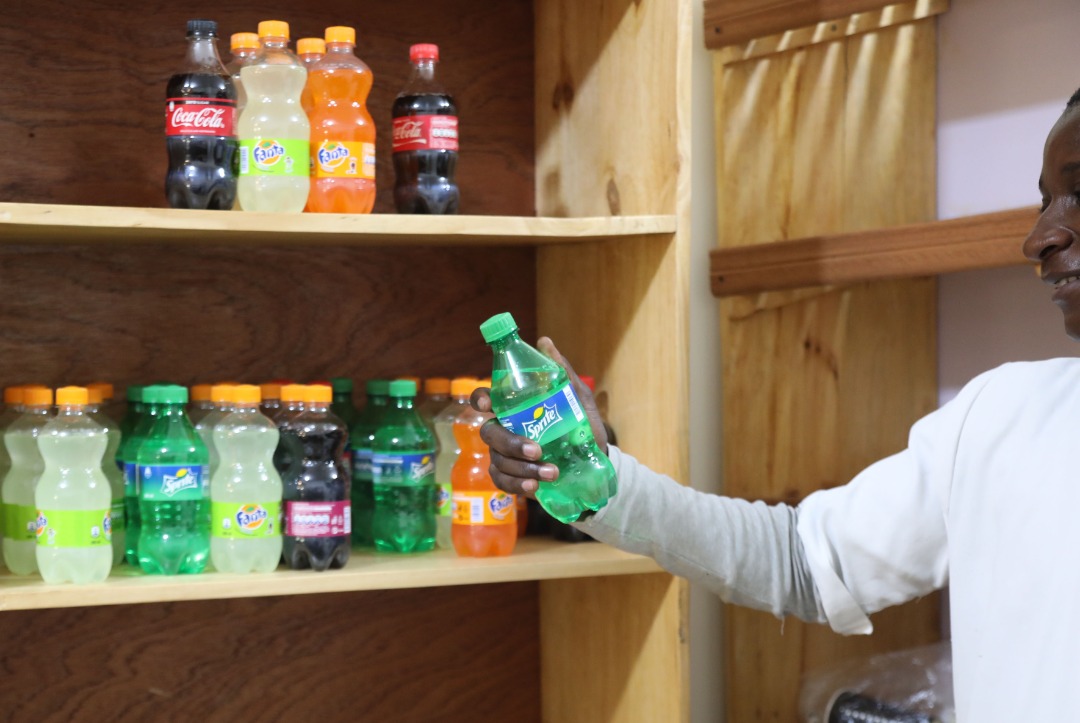 "In the bridal shower and parties of children birthdays, we are fond of decorating the venue with balloons…yet in the past, we had our good ornament like baskets-uduseke-, flowers, etc. Such ornaments in plastics came with the rise of Asian markets here."
Akimpaye imagines a scenario where someone would for example use single use water bottles on a daily basis…
"Every plastic is petroleum based material and thus, harmful, but the challenge with the single use ones is their cumbersome management. Remember the plastic does not rot, which makes a cover on the soil and prevents growth of the crops," she said.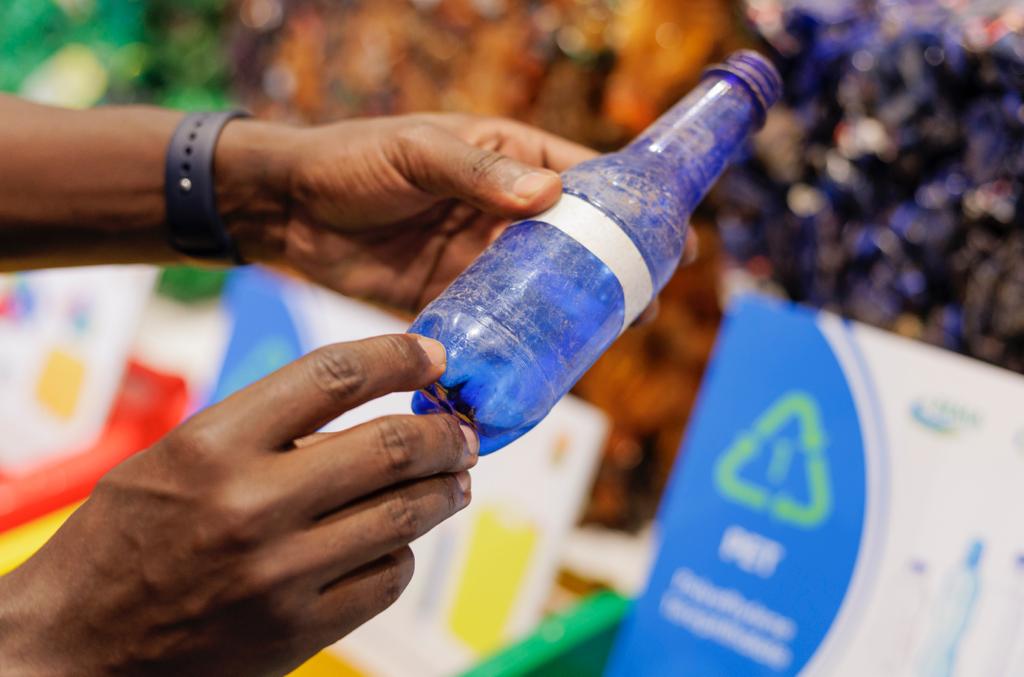 Despite not "rotting", the plastic loses their particles which end in the water bodies. The biodiversity will then consume them and the human being will be victim if they eat them in turn.
"Research can confirm that the increase of the cancer is much related to the consumption of plastic substances in foodstuff," she said.
To this can be added the case of floods that can be caused by water bottles that, if thrown in the environment, can obstruct water channels.
Even trying to get rid of the single use plastics by burning them is also harmful because it would pollute the environment, which would cause climate change and the challenges that come with it.
The New Law and how it affects daily lives
From this perspective, was born the idea to amend the law of 2008 and in 2019, the country adopted a law relating to the prohibition of manufacturing, importation, use and sale of plastic carry bags and single-use plastic items.
The new law came with some leniency to allow a grace period for the traders who have a lot to do with the single use plastic.
"The law entered into force in August 2019. The wholesalers who had stores were given a-three-month grace period and the two single use plastic factories of Rwanda were given two-year which has elapsed in either case," said Akimpaye.
For the packaging industry, Akimpaye said, that the law was aware that some products have not yet found alternative packaging material.
The article 4 allows the investors who deal with international products but who cannot find an alternative to the single use plastic to apply for an authorisation, in writing to the competent authority. The latter would get the response also in writing.
"The permission is personal, and it comes in the name of the company owner. That's how you see mineral water bottled in single use plastics, same as yoghurt and juice," Akimpaye suggests.
Before an alternative solution is found however, the law suggests that more initiatives should start to make sure that the injection of single use plastics does not continue to increase in the environment.
To these are included an effort by private and public institutions to encourage staff to own an individual water bottle which they would use to fetch drinking water from a water dispenser that should be accessible to everyone in the house.
However, the challenge may rise on the packaging industry where the "initiatives" might incur some costs, which may discourage the company owners.
But, REMA is confident that companies may follow the steps that some companies like Inyange industries and Skol Breweries have taken by introducing a glass water bottle on the market.
However, Innocent Kabera, the owner of a factory that proposes made in Rwanda solutions to single use plastics, now in production of compostable envelops is much concerned by production cost.
"For us, we are thinking about glass bottles, but the cost of electricity is high in Rwanda, leave alone the issue of power inconsistence," he said.
"A glass bottle is the solution for our food industry to quit single use plastic. But the cost to make it will discourage us."
Let's go slowly, but Surely in Unity
Investors and REMA agree that it is important to work together in finding solutions to single use plastics.
For Kabera, "We should understand that even in developed countries, ending single use plastic is work in progress. Therefore, we should proceed in a way that does not harm anyone."
For REMA however, the idea is for everyone to understand that even one may need to save and buy a reusable bottle that they may carry on their trip and use it if they need to buy a refreshment.
And for those who get permission to use single use plastic, "they should avoid any potential abuse."
Stafford Rubagumya of Stafford Coffee proposes; "Our request is that the government subsidises the private sector to accompany us in finding a solution for at least 3 years."
For Rubagumya, the National Industrial Research and Development Agency (NIRDA), banks and ministry of trade may start a campaign to have investors start factories.
"In the process however, we should not discourage the current investors," he said.
Rwanda and Norway, are ahead in banning single use plastic treaty and since August 2022, the campaign has found support of 58 countries.
Domestically, the world environment week this year continued to carry the single use plastic ban campaign through a car free or sport's day where REMA gave free reusable plastic bottles.
On June 5, an exhibition brought together several entrepreneurs who collect single use plastics and polythene bags and transform them into valuable materials like tiles and bricks.
"Banning single use plastic should be a careful move; it cannot be 100% automatically. We should see how we can manage the amount of the plastic in the environment first of all and do recycling provided that it makes business sense," said Wenceslas Habamungu, the CEO of Ecoplastic, a company that transforms single use plastic into reusable plastics.
"There are those plastics for which we cannot find alternative because we are not an island on this planet. To find alternatives, a fair grace period will apply but the private sector will have a great role to play."