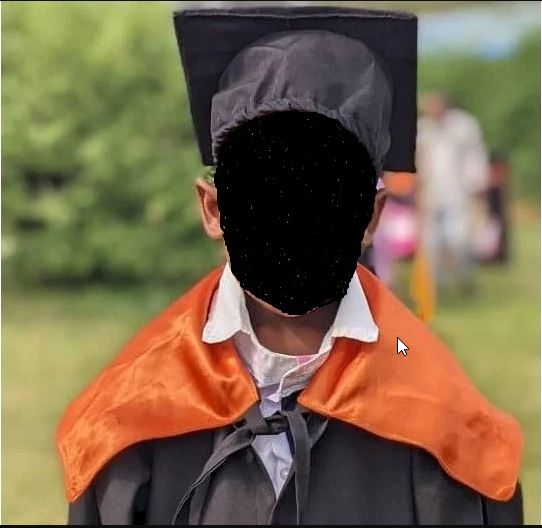 In the night of July 3, 2017, in Muganza Cell, Gatore Sector of Kirehe District, Eastern Rwanda, a shocking story of a baby girl who was thrown into an eight meter pit latrine by her 21 old mother broke out.
Residents quickly chipped in to help the child who they managed to rescue while she was difficultly breathing. She was rushed to the hospital for medical attention.
This story was then published the next day on Kigali Today (on July 4, 2017), to advocate for the child who was in critical condition.
The story was picked by a local organization that supports children- "Ndayisaba Fabrice Foundation", as soon as it went viral, making a decision to help the child.
After the foundation visited the child, they decided to support him for the rest of her life, starting with Rwf50,000 to cover medical fees.
In the meantime, the child's mother was under arrest at the same hospital Kirehe Hospital.
The repentant mother said that she did not have control over her deadly act and asked the community to forgive her but also thanked the rescuers and the foundation for saving and supporting her child.
Celebrating a 6th birthday
The child was named a month later on August 9, 2017 in order to give her full rights, a ceremony that attracted attention of the whole village.
Today, six years later, the child is enjoying a healthy life and her teachers like her for the skills and potential she has shown to date.
In an interview with her mother today, Kigali Today understands that the child started schooling at the age of three, where Ndayisaba Foundation enrolled at "Ecole Fondation Ndayisaba Fabrice" nursery school, located in Ngoma cell, Kicukiro district.
"My child has been safe, even during the most trying moments of COVID-19 courtesy of Ndayisaba Foundation who catered for us, including paying our rent in Kigali. I am very grateful," she said.
In the aftermath of COVID-19, the child and the mother returned to the birthplace in Gatore where the child enrolled at Utunyange Vision School in Kirehe Catholic Parish.
The mother says that the child likes to study and he is friendly with her classmates. She pledged to turn around the life of her mother once she graduates at university and "become a doctor to treat patients."
"The child always makes me smile. Yesterday, when I rebuked her over something that had upset me, she approached me and said, 'Mom, you are angry, calm down, you will be happy. I will buy you a car and build you a nice house' " the mother said.
The philanthropist who are supporting the child with his education says she is an amazing child, a blessing who needs to be supported to heal from past wounds so that her dream can come true .