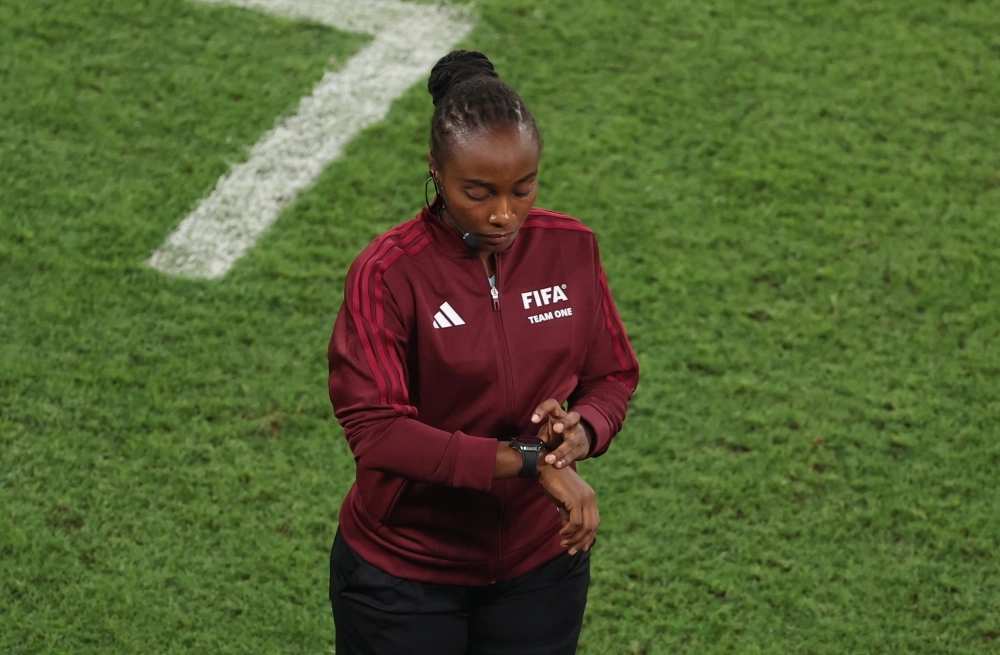 Rwandan international referee Salima Mukansanga reached a new milestone as she was the centre referee when Portugal defeated Vietnam 2-0 on Thursday at the ongoing 2023 FIFA Women's World Cup.
The 35-year-old was assisted by Mauritian Queency Victoire as the first assistant referee, Kenya's Mary Njoroge as the second assistant referee, while Uruguayan Anahi Fernandez Hernandez was the fourth official.
Mukansanga, who has been officiating for FIFA since 2012, is no stranger to the international stage, having previously served as the fourth referee at the 2022 Men's World Cup in Qatar.
She also took charge at the 2019 Women's World Cup in France, the Tokyo 2020 Olympic Games, and the 2022 Africa Cup of Nations in Cameroon.
During the ongoing FIFA Women's World Cup, which is taking place in Australia and New Zealand from July 20 to August 20, Mukansanga is expected to officiate other major games.
Today's Group E clash ended in Portugal's favour, with two first-half goals from Telma Encarnação and Francisca Nazareth giving the Team of the Escutcheons a first-ever World Cup victory.
Portugal, who suffered a 1-0 loss against Netherlands, will need to beat their US counterpart in their final group game, scheduled for August 1, in order to progress through the round of 16.
Meanwhile, Vietnam's defeat means they will not be able to qualify for the next round as they currently sit at the bottom of group E with 0 points.