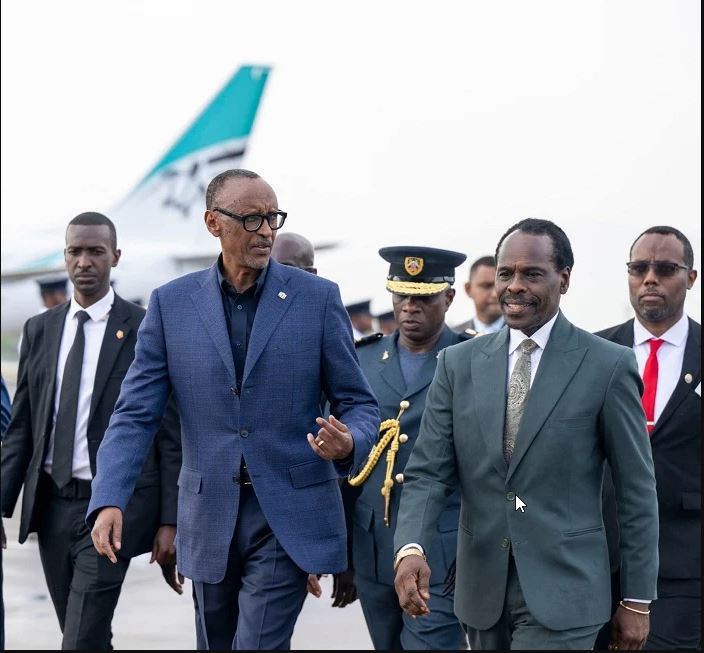 President Paul Kagame has arrived in Port-of-Spain, Trinidad and Tobago, where he will attend the 45th Regular Meeting of the Conference of Heads of Government of the Caribbean Community (CARICOM), as the organization celebrates its 50th anniversary.
The President will begin his visit by addressing a Special Plenary session of CARICOM before attending a closed caucus session alongside leaders of both associate members and member states of the organization.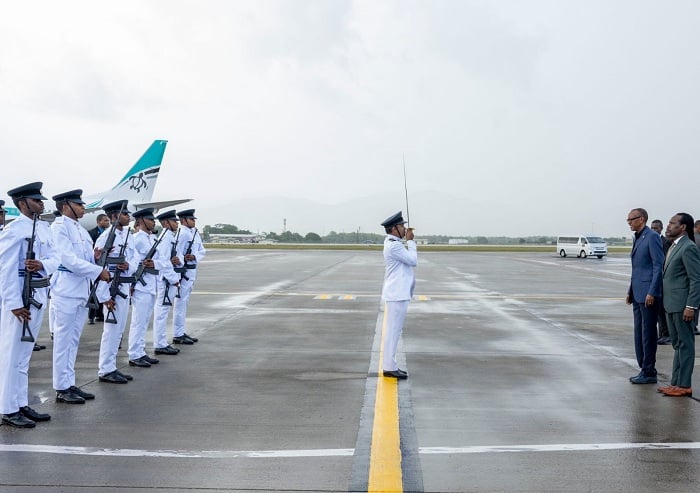 CARICOM is a grouping of twenty countries established in Trinidad and Tobago in July 1973, when Prime Ministers of Barbados, Guyana, Jamaica, and Trinidad and Tobago signed the Treaty of Chaguaramas with the aim of functional regional cooperation and integration.
The Treaty was later revised in 2002 to allow for the eventual establishment of a single market and a single economy.
President Kagame will also be hosted to dinner by Prime Minister, Dr. The Honourable Keith Christopher Rowley.