President Paul Kagame today received his Mozambican counterpart President Filipe Nyusi who is in a visit to Rwanda.'
According to Urugwiro, the office of the President of Rwanda, Kagame received his guest for a tour of his farm where he gifted President Nyusi with Inyambo cows.
Inyambo, are Rwanda's traditional cows which are famous for their elegance and aptitude to parade in official ceremonies, provided a good trainer.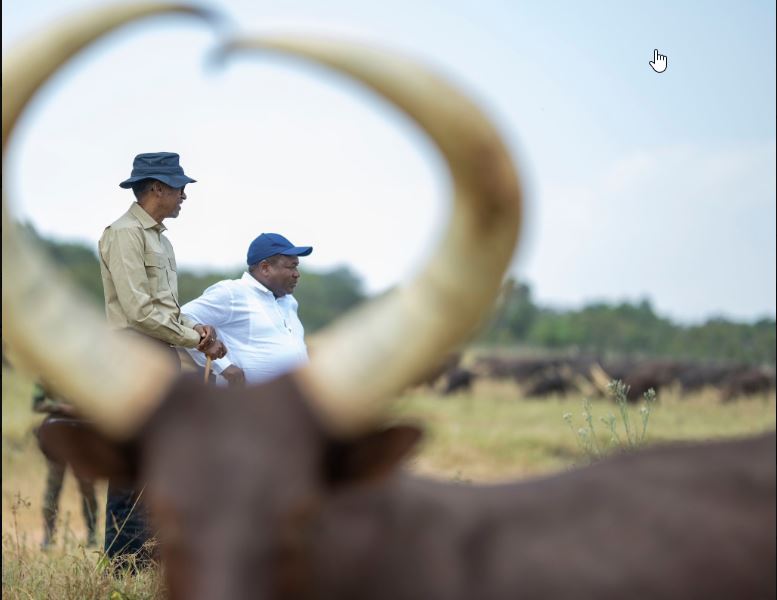 Giving one a cow in Rwandan culture is a sign of sincere love and wish of peace and prosperity.
President Nyusi is a regular visitor to Rwanda. He last visited the country in February 2022. His country and Rwanda have are linked by cordial relationship.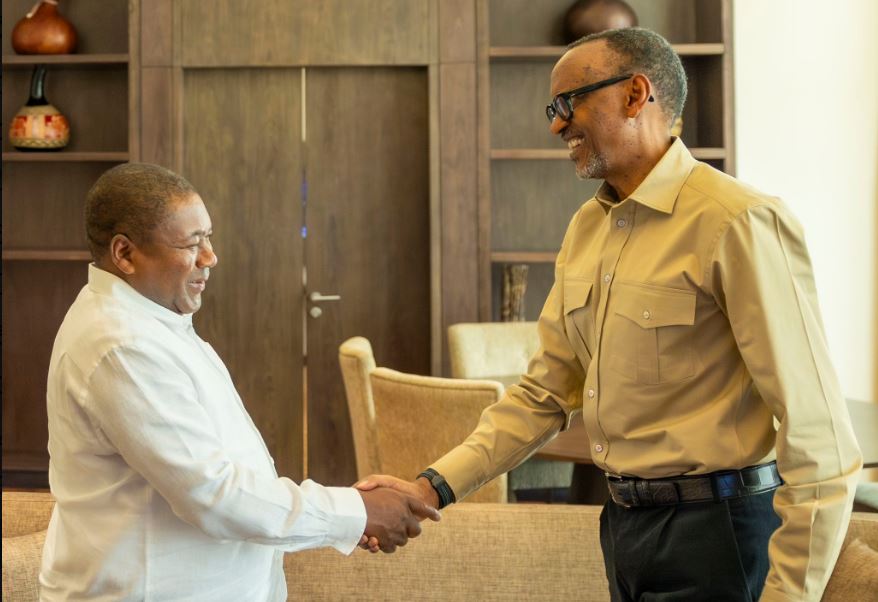 Since July 2021, a contingent of the Rwanda Defence Force (RDF) and the Rwanda National Police (RNP) has been deployed in Mozambique's Cabo Delgado Province. The Rwandan contingent works closely with Mozambique Armed Defence Forces (FADM) and forces from the Southern African Development Community (SADC).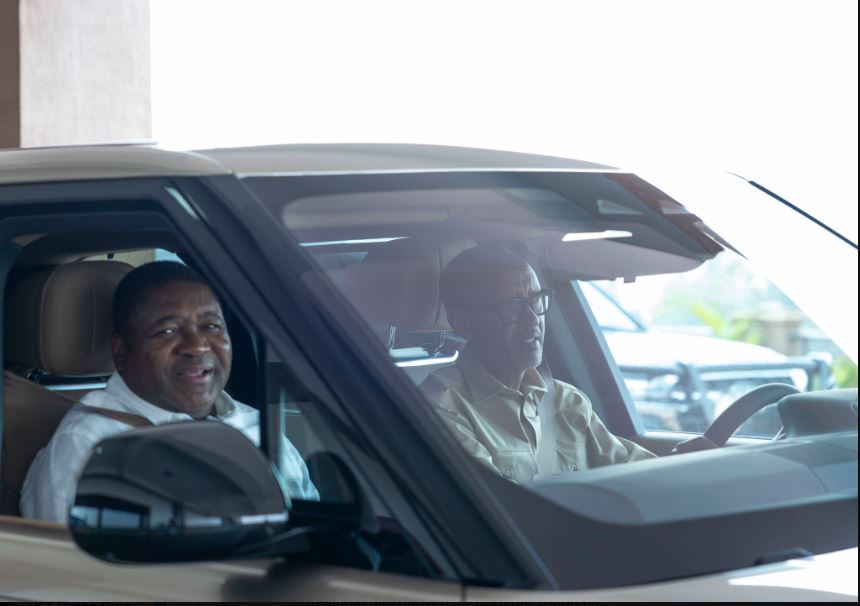 The deployment is grounded on Rwanda's commitment to the Responsibility to Protect (R2P) doctrine and the 2015 Kigali Principles on the Protection of Civilians.
Rwandan  contingent delivered beyond expectations and freed several part of this province including the mineral rich Palma district.
In earlier audiences, President Kagame also met with Dr. James Njuguna Mwangi, Group CEO of Equity Group and Serge Brammertz, Chief Prosecutor of the International Residual Mechanism for Criminal Tribunals.