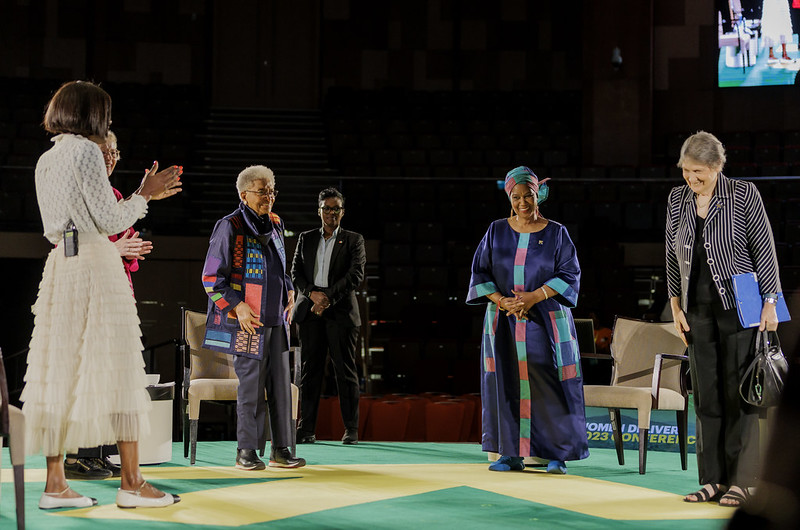 Former women Presidents in Africa and Europe have used Rwanda as a yardstick to take a strong stance toward ending the current gender disparity in leadership roles despite some significant strides made in bridging gender gaps globally.
The stand was taken by the women leaders during a Women Deliver Conference political session dubbed- "Chai and Politics: Conversations with Women Political Leaders" that took place July 19, 2023, in Kigali.
The session was attended by Graça Machel, the widow of late President of Mozambique Samora Machel.
Others were Ellen Johnson Sirleaf, former President of Liberia; Helen Clark, Former Prime Minister of New Zealand; Mary Robinson, former President of Ireland and Phumzile Mlambo Nckgucka, the former Deputy President of South Africa.
Opening the front-line battle Machel said that the so-called solutions to conflict always turn into suicidal traps for women.
"It's high time women made a priority in the feminist agenda, both women's and men participation is essential in diplomacy but yet men outnumber women in nuclear diplomacy," Machel said.
She stated that the COVID-19 pandemic affected everyone but the threat is not over for women and there is a need for a transformative approach to prepare, prevent and transcend another future pandemic by having women play a key role in decision-making.
"Failure to involve them (women) in decision making doesn't only undermine our humanity but also chance to eradicate any pandemic in the future," she noted.
Machel stated that the current gender parity is a shameful situation because there are few women in leadership but Rwanda was an example to look at.
"We are waiting to see a new generation of women leaders and especially we have seen examples in Rwanda youth volunteers," she said.
Using her experience, she said that the world is male-made and male-dominated however women have the capacity to lead and called on all women to take the time to challenge the status quo.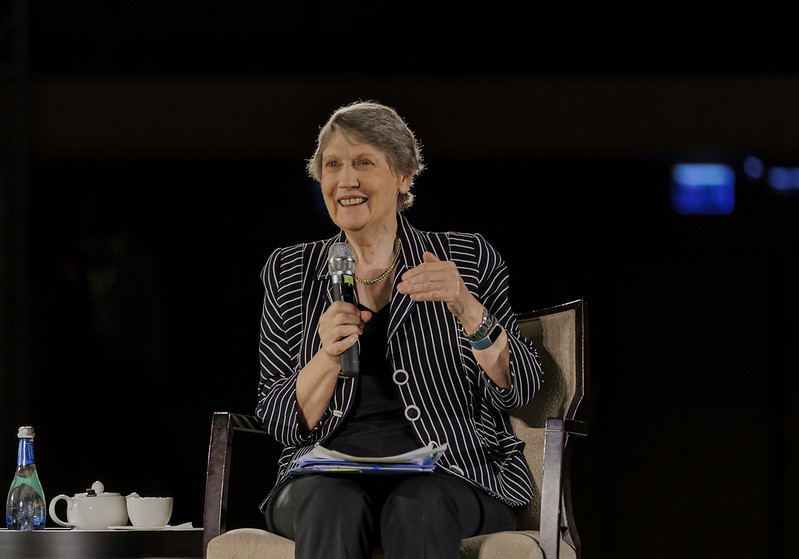 Mary Robinson, the Former President of Ireland stated that the current gender equality picture is disappointing which is why there is a need for spaces like Women Deliver to find strength and fight back for many women who are still under attack on social media which is used as a 'new weapon' for hate speech and doing down women in politics.
"We have to fight this patriarchal society and we have to fight and change that," Robinson said.
Ellen Johnson Sirleaf, Former President of Liberia asked why it has to take 130 years to bridge the gender equality gap yet some reports show that trillions of dollars can be brought to GDPs if gender equality is implemented.
Sirleaf wondered why the world should settle for the negative aspect, despite social structures being male-dominated, women have broken the barriers to prove their worth.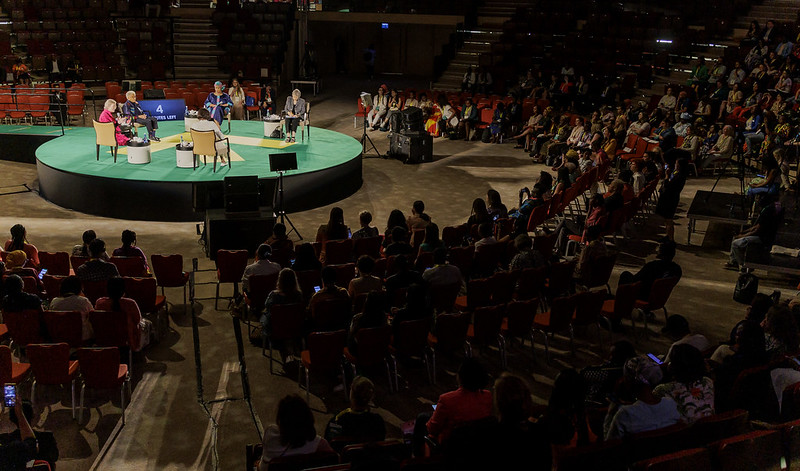 "We intend to further break these barriers to challenge and break these barriers again.  I can say there are irreversible records in women's leadership, especially in Rwanda (its parliament), South Africa, and Uganda where they have many women in leadership positions to show that the progress is real," Johnson Sirleaf said.
The Liberian politician was however positive that the numbers of women-led roles are climbing time and again among corporate and international organizations.
"We are not going to stop until we have the equity they deserve, earned, and have worked for" Johnson Sirleaf stated.
Helen Clark, Former Prime Minister of New Zealand agreed that it is possible to have women in power as seen in New Zealand "but it has come a long way where we had to break barriers in the constitution and the election system which we had to break because it was male-oriented however now its structure is more gender-sensitive."
"This is only one, how about the other barriers to prejudice, the struggle continues and we have to do more on the barriers that are generational, we have to keep fighting," Clark said.
Phumzile Mlambo Nckgucka, the former Deputy President of South Africa wondered why the gender equality glass is half full and recommended a course of action.
"One wonders if the glass level is going up or down but one thing is that women are not giving up and we have to give women their due place. Women have proved they can and are graduating in numbers but how can a man who gets grade D's tell women what to do? Women can make a difference and it is not time for us to relax," Mlambo Nckgucka said.