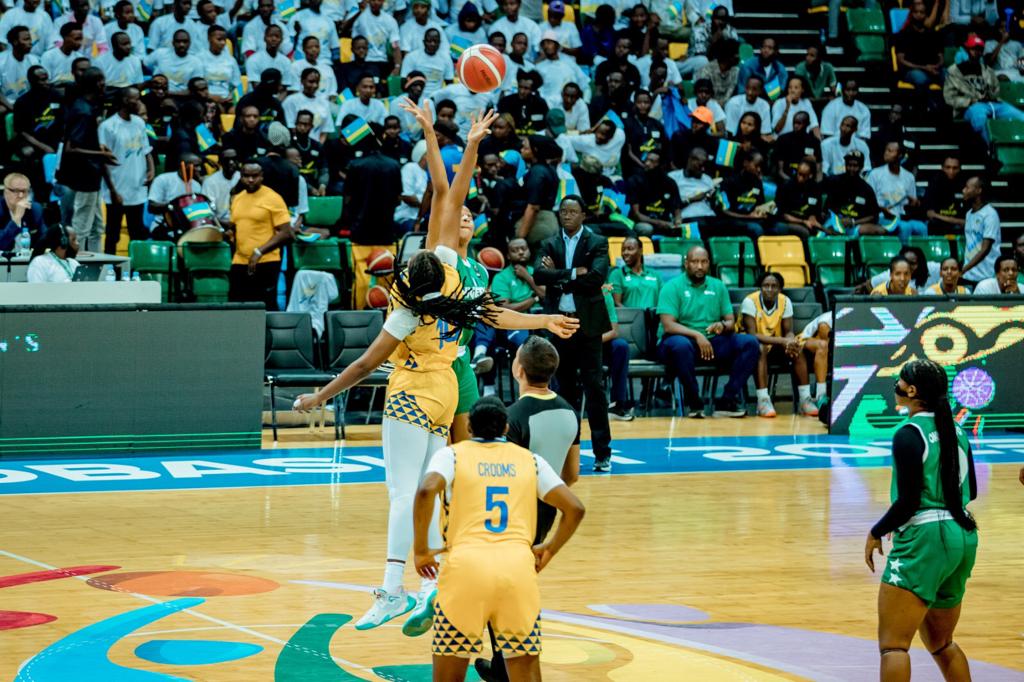 It was a night to learn from for the Rwanda women's basketball team as Nigeria progressed to their fourth straight FIBA Women's Afro-basket final with an outstanding 79-48 victory over Rwanda in Thursday's semifinal contest.
Cheikh Sarr's side fell short of Nigeria in every aspect of the game as the D'Tigress took a lead from the start to the end, clinching a stunning 31-point victory.
Nigeria, led by coach Rena Wakama, advanced to the semifinal after beating Mozambique 59-52 in the quarterfinals, whilst Rwanda secured a semifinal spot after a superb 66-61 triumph over the Ugandan Gazelles.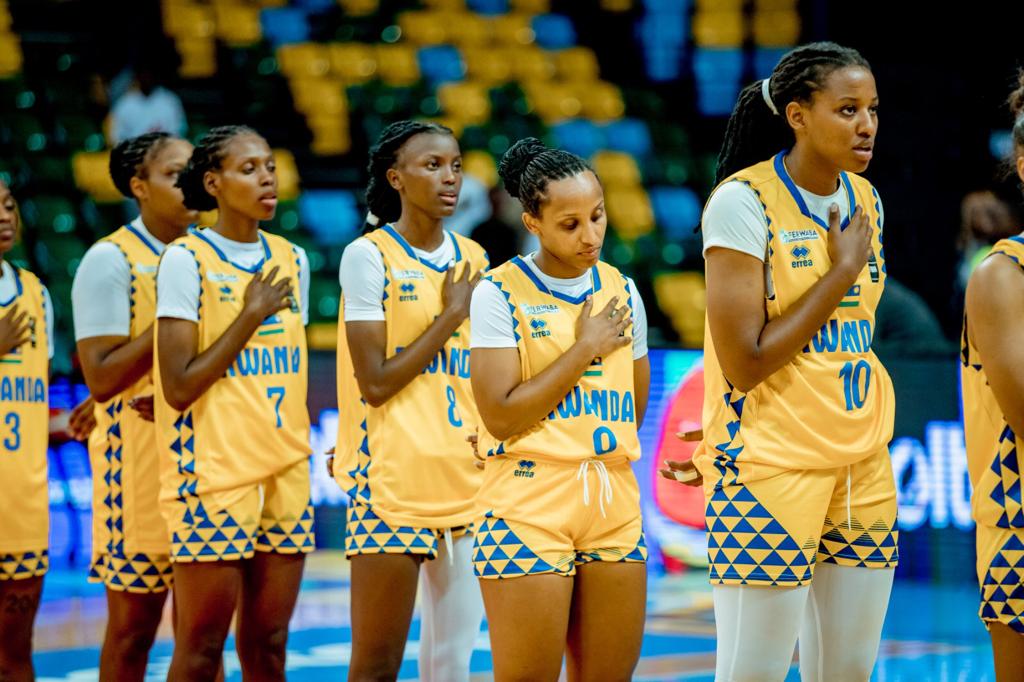 Wakama's girls got off to an impressive 22-6 advantage over Rwanda in the first quarter and maintained their dominance in the second quarter, outscoring the host 22-12 to increase the lead to 44-18 at halftime.
Back in the second half, Rwanda, which is participating in the Women's Afro-basket for the third time, spared no efforts to recover, registering 17 points to 14 for the Women's Afro-basket three-peat team.
The D'Tigress reclaimed the upper hand in the final quarter as they grabbed 21 points over Rwanda's 13, securing an important 79-48 win and a spot in the final.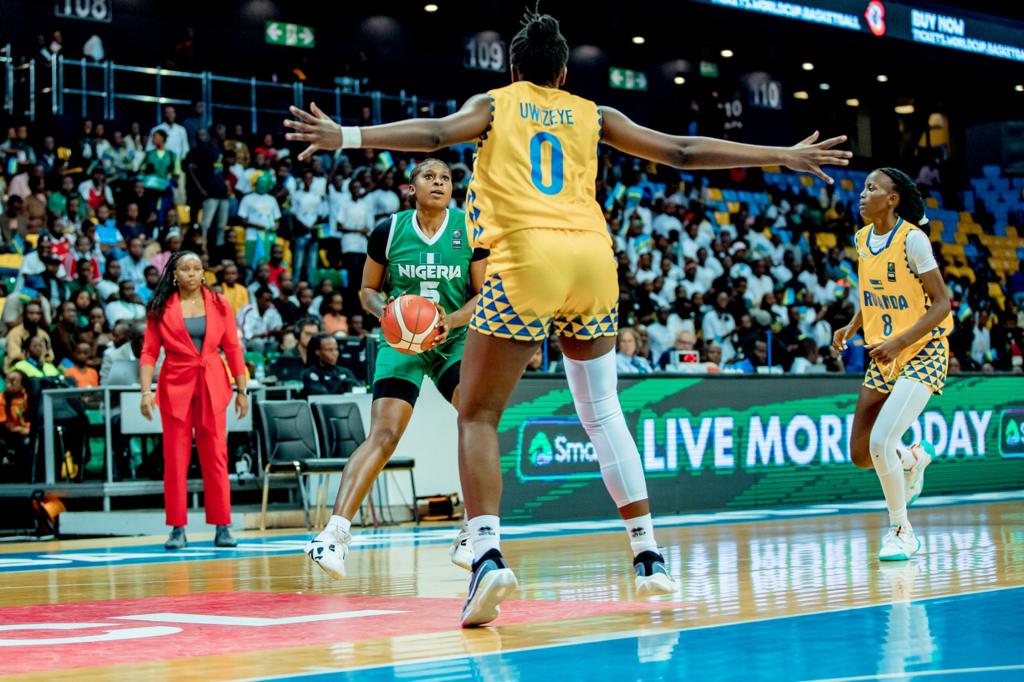 Destiney Promise Philoxy scored the most points for Rwanda as she sank 21 points, followed by Robertson Janai Crooms and Hope Butera each contributed 11 and 10 points. Celine De Roy and Soiffa Wibabara added two and four points, respectively.
Nigeria's flag-bearer was Amy Okonkwo with a game-high 23 points and 10 rebounds.
Rena Wakama, the first-ever female coach to reach the Women's Afro-basket final, applauded her players in the post-game press conference for their near-ideal play thus far in the tournament.
"I put a lot of belief in them, a lot of confidence, a lot of teaching and building them up, and they're able to obviously do amazing things," she noted.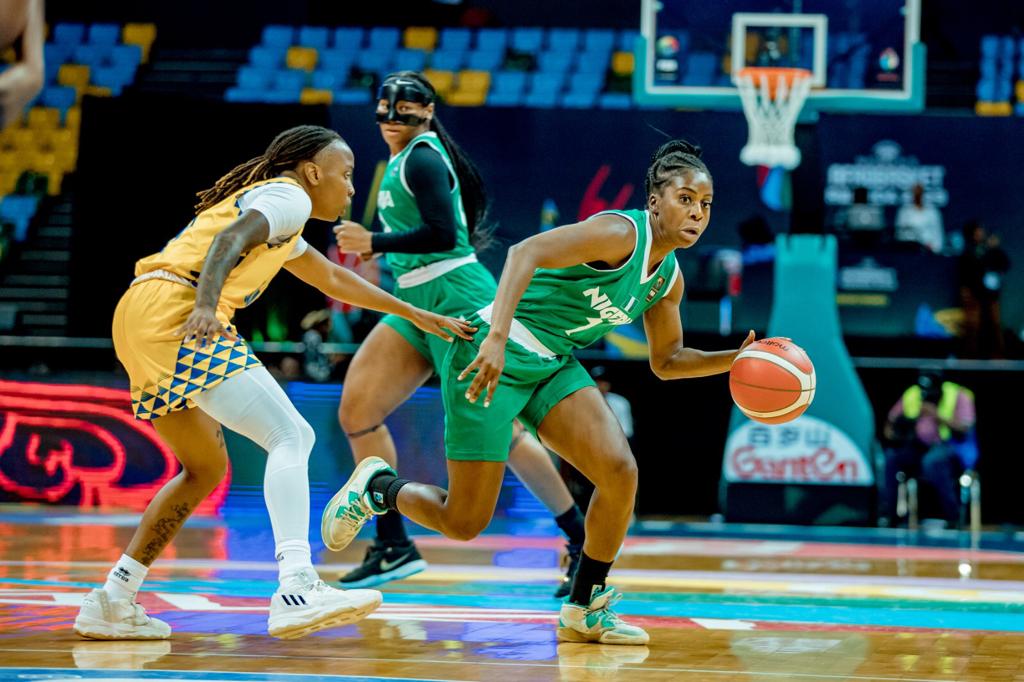 "At the beginning of the game we lost our focus, so it was a mistake and they took advantage of that and shot threes. But I think today was a good day for Nigeria, shooting threes like 45 per cent, it's a very high percentage even NBA don't have that. I give the credit to Nigeria, they have a good team. They have everything," said Rwanda head coach Dr Cheikh Sarr.
"I am proud of myself but at the same time it's bigger than me, it's a team sport. I feel like I could have done better and my teammates could have done better but this is a lesson learned. Afro-basket is not an easy tournament, it's all about the best team out there and Nigeria was the best team today," Rwanda's Philoxy said.
Despite the loss, Rwanda women's team made history by reaching the Women's Afro-basket semifinals for the first time, having finished ninth in both of their previous appearances in this competition in 2009 and 2011.
They still hold a chance of getting a podium prize as they will be competing for a bronze medal against Mali, who was stunned 65-75 by 11-time Women's Afro-basket champion Senegal in the semifinal, in the third-place clash on Saturday, August 5, kick-off at 2:30 pm.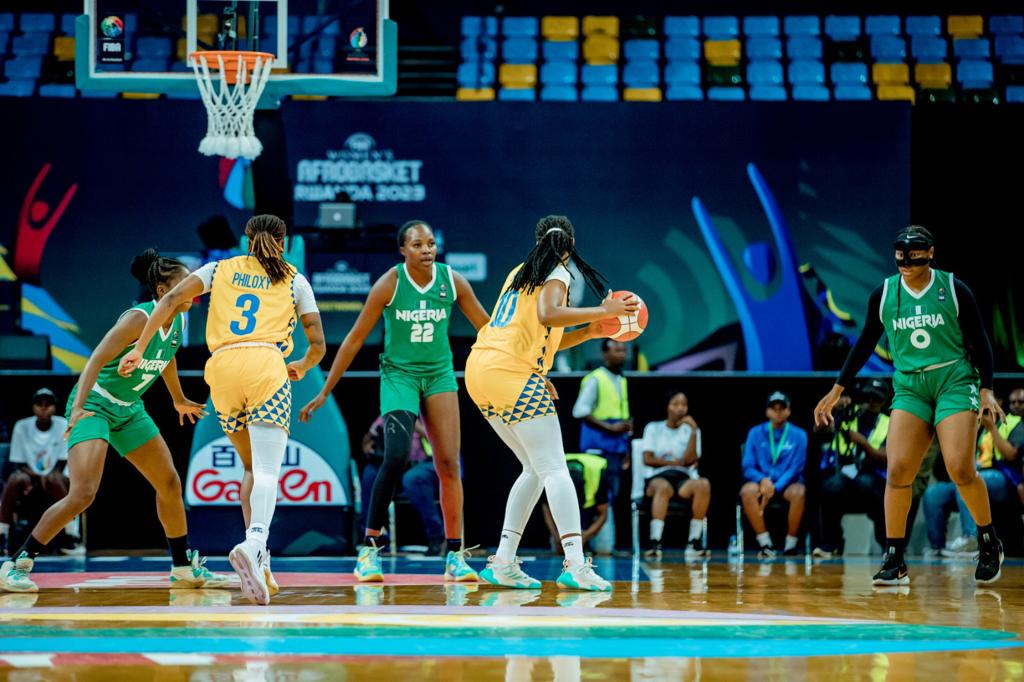 Nigeria will square off against Senegal, the most decorated team in this competition, in the final on Saturday, August 5, at 6 pm. The D'Tigress will be attempting to make history by winning the tournament for the fourth consecutive time, which would be their sixth title.
In contrast, Cameroon thrashed Guinea 74-37 in the classification games for the 5 to 8 places earlier on Thursday, while Uganda fell short to Mozambique 88-62.
Cameroon and Mozambique will contest for fifth place on August 4 at 3 pm, whilst Uganda and Guinea will fight for the seventh place at 12:00.