Rwanda's experienced Karate club "Shoseikan Rwanda" is off to North America in Mexico on invitation to attend ten-day refresher workshop scheduled to take place from 11th- 21st August 2023.
Speaking to KT Press, Shoseikan Rwanda's head coach and 7 level black belt Master Sinzi Tharcisse revealed that apart from refreshing and increasing knowledge about the game skills, it will be another opportunity for the players for level promotion from one belt or 'Dan' to another.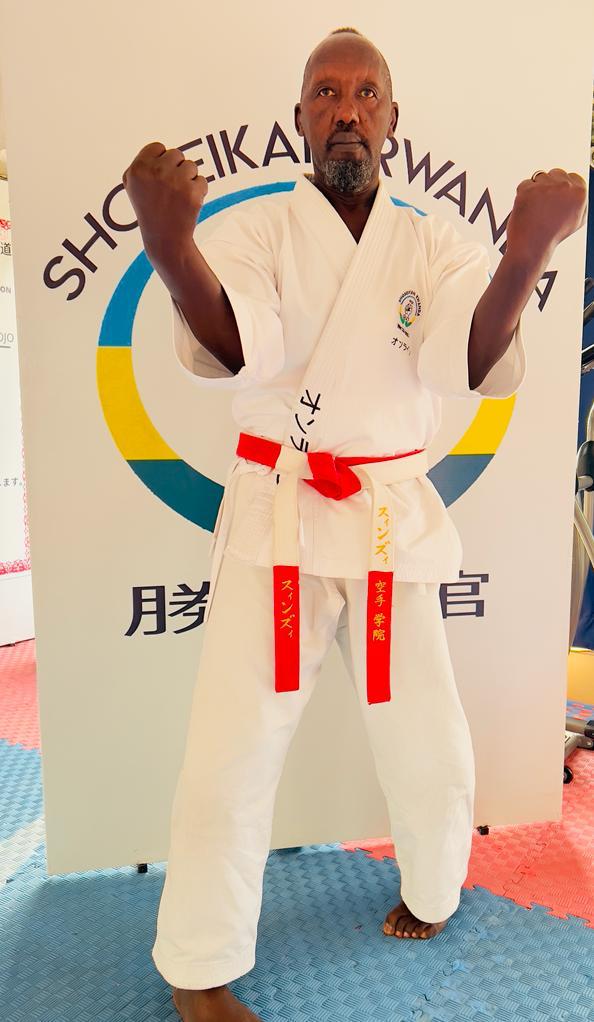 "Yes, we are leaving to Mexico for a ten-day workshop, we will be doing regular training which will mainly focus on game skills and tactics, but then it will be a good opportunity for our players for the level and belt promotion," he said.
The traveled players are, the head coach 7 level black belt holder Master Sinzi Tharcisse, 3rd level black belt holder Mazimpaka Igor and Gisa Jean Euripide the 2nd   level black belt holders and these last two will be competing for the belt promotion.
Shoseikan Rwanda is a professional karate team in Rwanda that plays in Goju-ryu style, and will be accompanied with their teacher Japanese and 8 level black belt holder Isao Yabunaka who is based in Canada.