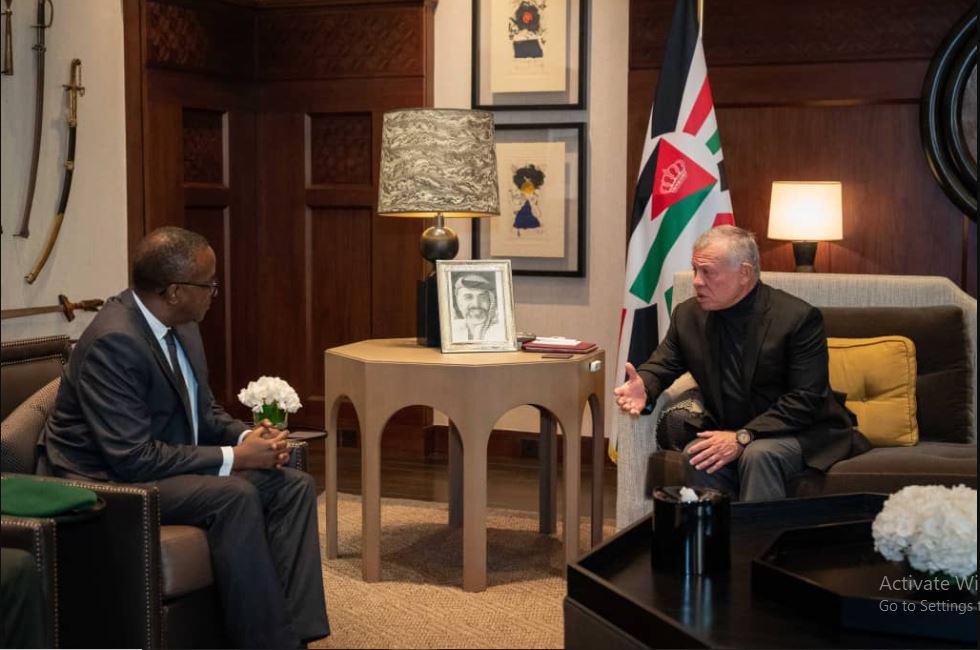 Rwanda's Ministry of Foreign Affairs and International Cooperation has announced plans to open a diplomatic mission in Amman, Jordan as a way of enhancing the bilateral relationship between Rwanda and Jordan.
Minister, Dr. Vincent Biruta made the revelation on August 9 during his two-day official visit to the Middle East nation.
The announcement follows President Paul Kagame's visit to Jordan in 2022, where the Head of State held a bilateral meeting with King Abdullah of Jordan, with whom they discussed ways of enhancing ongoing areas of cooperation between the two countries.
"I wish to take this opportunity to announce that Rwanda has decided to have a diplomatic presence here in Amman. This is an important step to carry our cooperation forward for further collaboration in areas of mutual interest," Biruta said.
During the visit, Biruta led the Rwandan delegation to sign three agreements with Jordan which include- a visa waiver for holders of ordinary passports- (which means Rwandans traveling to Jordan and vice versa will no longer need visas); a memorandum of understanding (MoU) on housing and urban development, and another one on diplomatic training.
The Rwandan delegation also held a dialogue with Jordanian counterparts on a wide range of bilateral initiatives and projects.
In February, Rwanda hosted the Jordanian Deputy Prime Minister and Minister of Foreign Affairs and Expatriates of the Hashemite Kingdom of Jordan, Ayman Safadi where three cooperation agreements and MoUs were inked.
These were in the areas of political consultations, higher education, health and medical sciences, and visa waiver for diplomatic, service, and special passports.