An estimate six thousand citizen from Musanze district and beyond, have joined conservationists, local and central government officials for the 19th Gorilla Naming Ceremony, Kwita Izina.
Twenty-three baby gorilla will be named in this ceremony that attracted global celebrities from all walks of life, including entertainment, conservation, sports among others, both in corporate and social/humanitarian arena.
The event is taking place in Kinigi sector, Nyonirima cell, of Musanze district where refreshment and food was prepared for everyone.
The citizen adjacent to the park benefit 10% from the park's earning, through public infrastructure like health centre, schools, roads, clean water, among others.
For this reason, Jean Bosco Nduwimana says: "Gorillas are a gift from God to us, the Kibigi Community. Before the initiative of sharing the tourism earnings with us, we were a remote village, but road network here, electricity and clean water are an indication that gorillas mean a lot to us.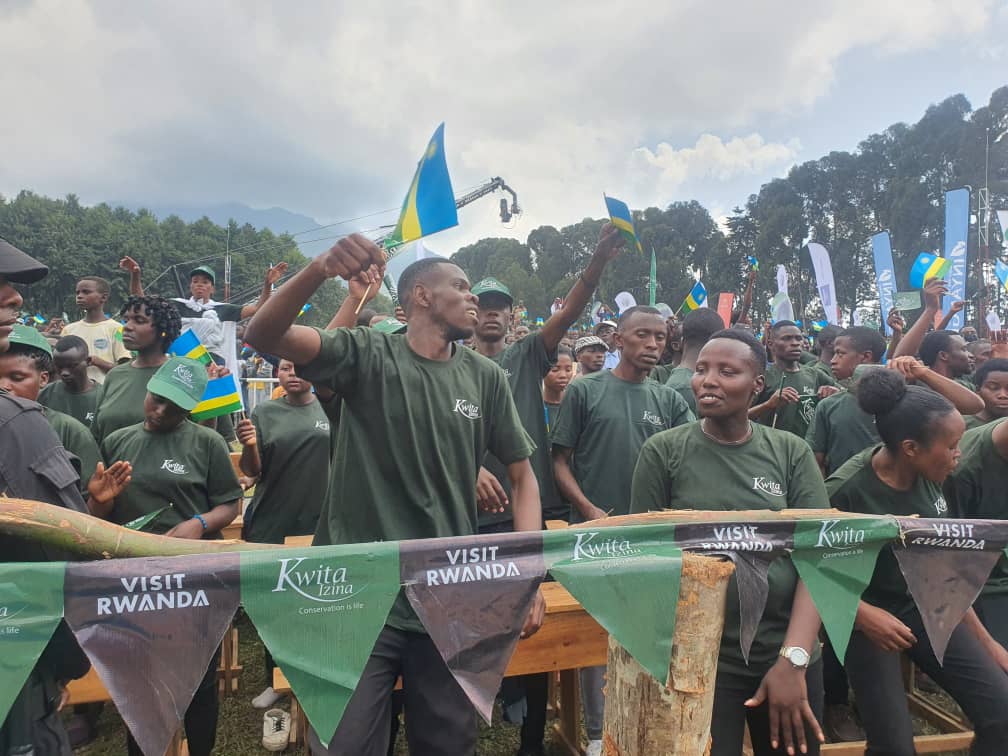 He further said: " We value this event really much."
According to the Deputy CEO of Rwanda Development Board(RDB) Nelly Mukazayire, said that this year, a maternity ward and clean water infrastructure will be set up.
The number of gorillas in Virunga massif has increased from an estimate 400 units  to 1063 units. Viruga massif lays between Rwanda, the Democratic Republic of Congo(DRC) and Uganda.
Gorillas move freely in the massifs, in search of food and security. Each country knows specifically the number of gorillas in their part, and when they go to another country, they can track and know when they come back. The mountain gorillas, an endangered community only in the Virunga massif live in family and do not move in disorder.
‌Since the inaugural naming ceremony in 2005, 374 baby gorillas have received names.