First Lady Jeannette Kagame has urged young people to avoid alcohol consumption, drug abuse and other immoral practices, citing "deadly consequences."
Mrs. Kagame said that knowledge is the most potent weapon, therefore young people should guard it carefully and always work to make it even more sharp through exercise, reading, innovation, and leisure.
She made the observation at Groupe Scolaire Sainte Bernadette in the Gisagara District during the closing ceremony of the 13th Annual Holiday Camp dubbed "Edified Generation," which gathered over 700 students on September 14.
The programme strives to empower young students by imparting valuable knowledge and skills in personal development, financial literacy, and health management that will help them succeed both personally and professionally.
The four-day camp included a variety of subjects, such as adolescent sexual and reproductive health, drug usage prevention, engaging in volunteer work, professional growth, and correct social media etiquette to safeguard the nation's reputation.
"Your knowledge is the most effective weapon you own. Be cautious and constantly work to make it even more sharp through physical activity, reading, ingenuity, and relaxation. However, avoid immoral behaviours like drug and alcohol abuse because they are dangerous," Mrs. Kagame said.
"We always enjoy learning about the various worthwhile endeavours that your senior staff have undertaken. These success stories provide us encouragement by demonstrating that the struggles we face are not in vain."
The same event included motivational speakers and facilitators from various backgrounds who engaged with the young people and offered insightful advice.
Among them was Charles Habonimana, Chief Executive Officer (CEO) of Rwanda Airports Company, who got the chance to address the young people and impart knowledge on the history and growth path of the nation.
He claims that although the young people want to help the country progress, they do not truly understand its history since their parents are unwilling to discuss it with them.
Since this programme was established in 2002, it supports brilliant students, at risk of dropping out of school.
So far, 10,641 scholarships have been awarded to boys and girls in secondary schools through edified generation programs.
At this event, Kelie Umutoniwase, a student who emerged the best overall out of 131,000 pupils nationwide who sat for O-Level national exams was recognised.
The First Lady urged participants to seize possibilities in this rapidly changing technological environment while making the correct choices.
She underlined the need for good mental health, saying that instead of abusing hazardous substances, people should choose to be honest about their issues and seek assistance, if they become too overwhelmed.
Mrs. Kagame also urged youth to embrace cultural values such as honesty, integrity, patriotism, and hard work, among others, and to tackle life head-on with strength.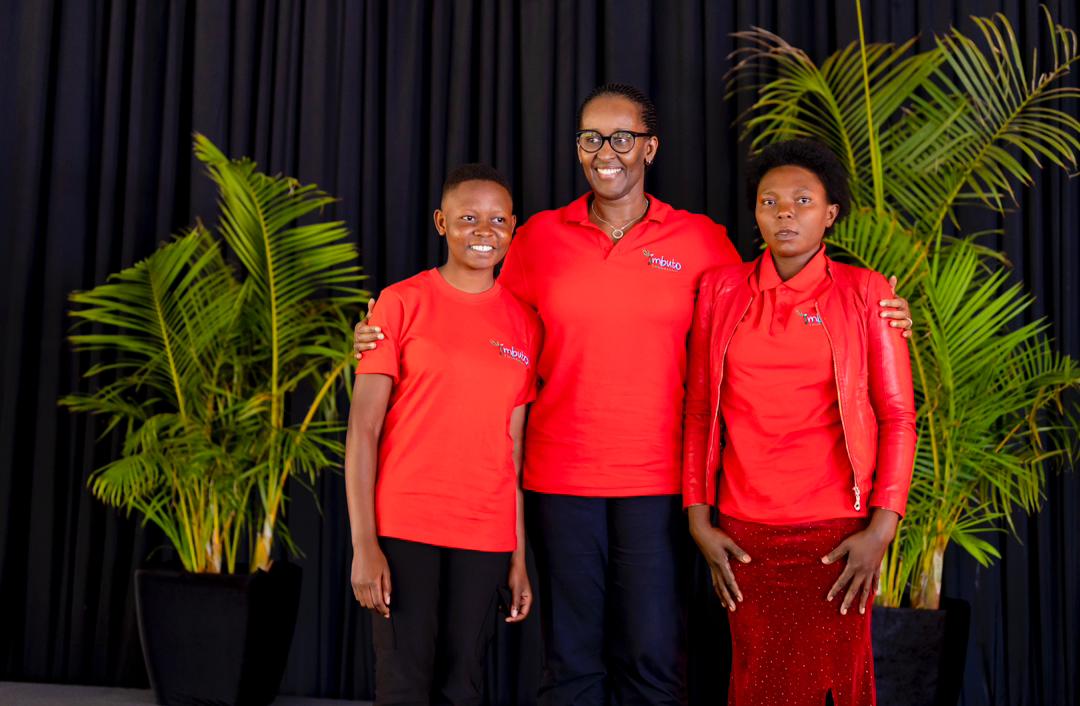 This year, the Ministry of Health started a new campaign to combat alcoholism tendency among individuals, especially youth, after recent research revealed an increase in alcohol use in the nation.
The "TunyweLess" campaign, which asks individuals to either stop drinking or drink less, aims to engage people through a variety of channels, including social and traditional media.
According to new survey data published by the Rwanda Biomedical Centre (RBC) in June this year, alcohol consumption in the nation rose from 41% in 2013 to 48% in 2022.
 Sandrine Umutoni, state minister in the Ministry of Youth, reminded young people that bigger responsibilities lie ahead of them, which should serve as daily incentive to succeed in the noble paths they chose to travel.
"Be people of integrity in everything you do, be good listeners and critical thinkers who exhibit truthfulness as you strive to contribute to the country's development," Umutoni said.