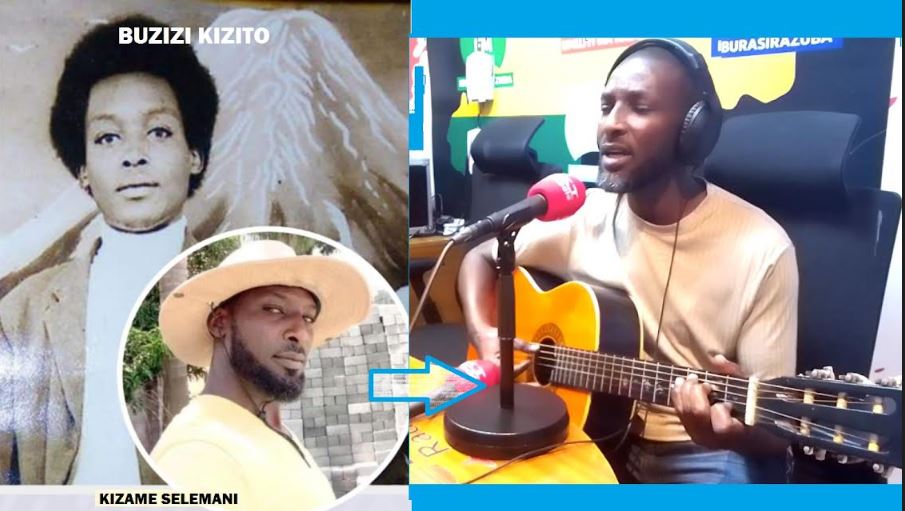 Local artist Kizame Selamani, the eldest son of late Buzizi Kizito, one of Rwanda's talented artists in the early 1980's, who died in 1996 aged 42 following wounds of the Genocide against the Tutsi.
Talking to Saturday's KT Radio entertainment program Urukumbuzi, Kizame said he has plans to make new recordings of his father's songs while keeping originality both in vocals and style.
"If I could get a sponsor to finance my project, my dream to make remixes of my father's best known tracks would come true," Kizame pointed out.
Although Kizame is still struggling to make both ends meet with a talent he inherited from his father, listening to him playing and singing only gives you a 'like father like son' feeling.
In addition to his dream (remixing his father's best tracks), Kizame currently performs at wedding ceremonies. So far, he managed to record a new version of 'Umugisha uravukanwa' one of Buzizi Kizito's early songs in the 1980's.
Buzizi recorded more than 30 songs mainly about love and moral lessons to young generations. His best tracks include: Umugisha uravukanwa, Mwana wanjye umva nguhane, Nimubyuke burakeye, Icyampa uwo mwana, Ntegereje ihogoza, Yuliyana (dedicated to his wife), Mboyire mama (about his mother) and Rukundo bambe.
His last song 'Uzajye wizerimana' was released in 1987.
If you wish to support Kizame Selemani (Buzizi Kizito's son), you can contact him via email: [email protected], or call him directly on his cell phone: 0791936238.