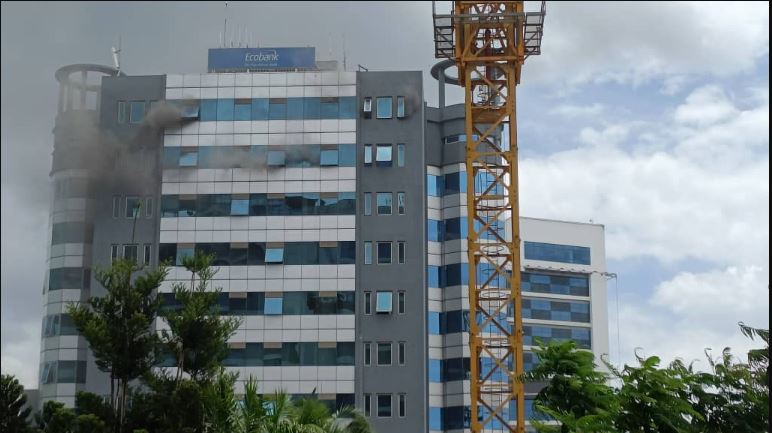 Rwanda Police, Fire Brigade is putting out fire that has gutted a tall building that hosts Ecobank in Kigali, affecting office stationary at the top floor.
The fire outbreak caught the staff in the building off-guard around 12 O'clock this October 24,2023.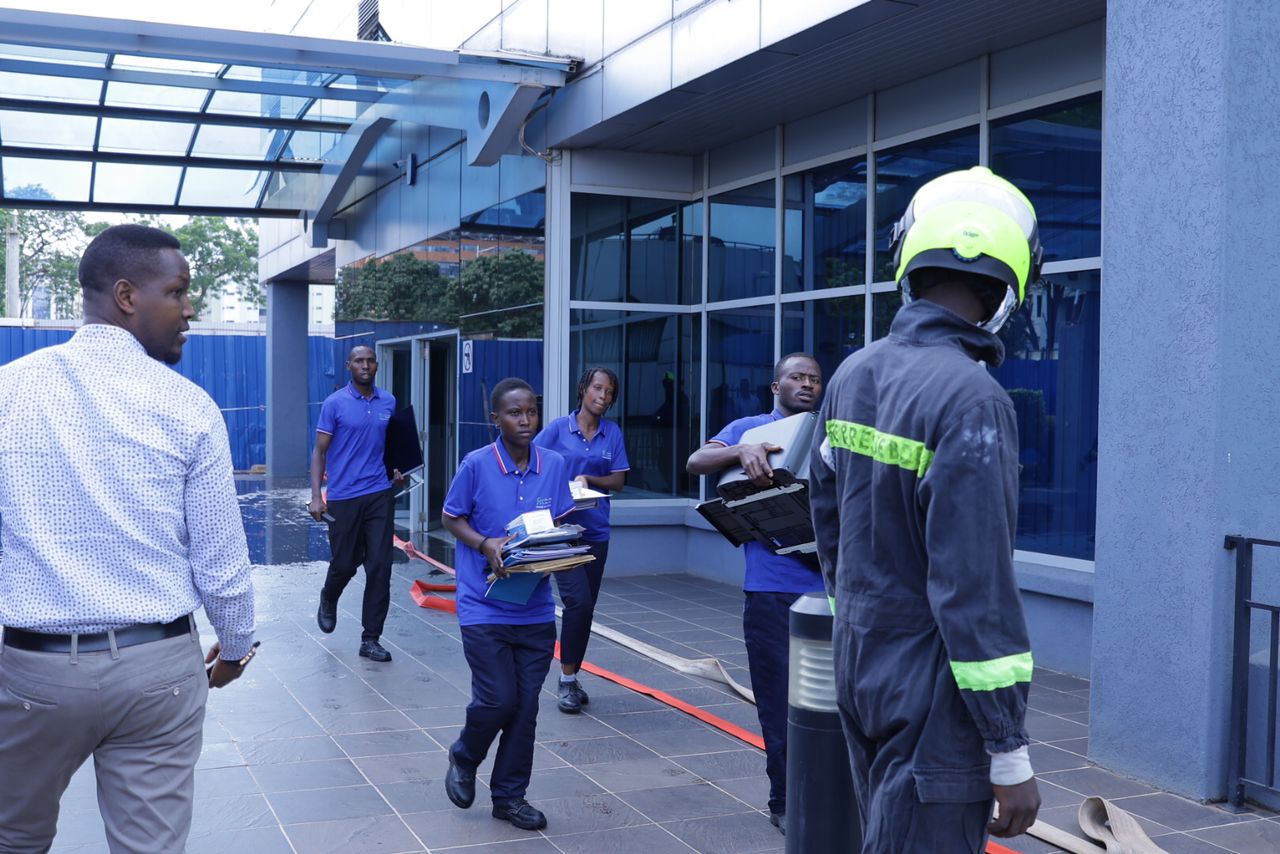 "I was concentrated on work in the eighth floor when I head something bursting  in the 9th floor and suddenly I hurried to the window to realize the fire outbreak, then rushed to the next floor," said one staff in from the building.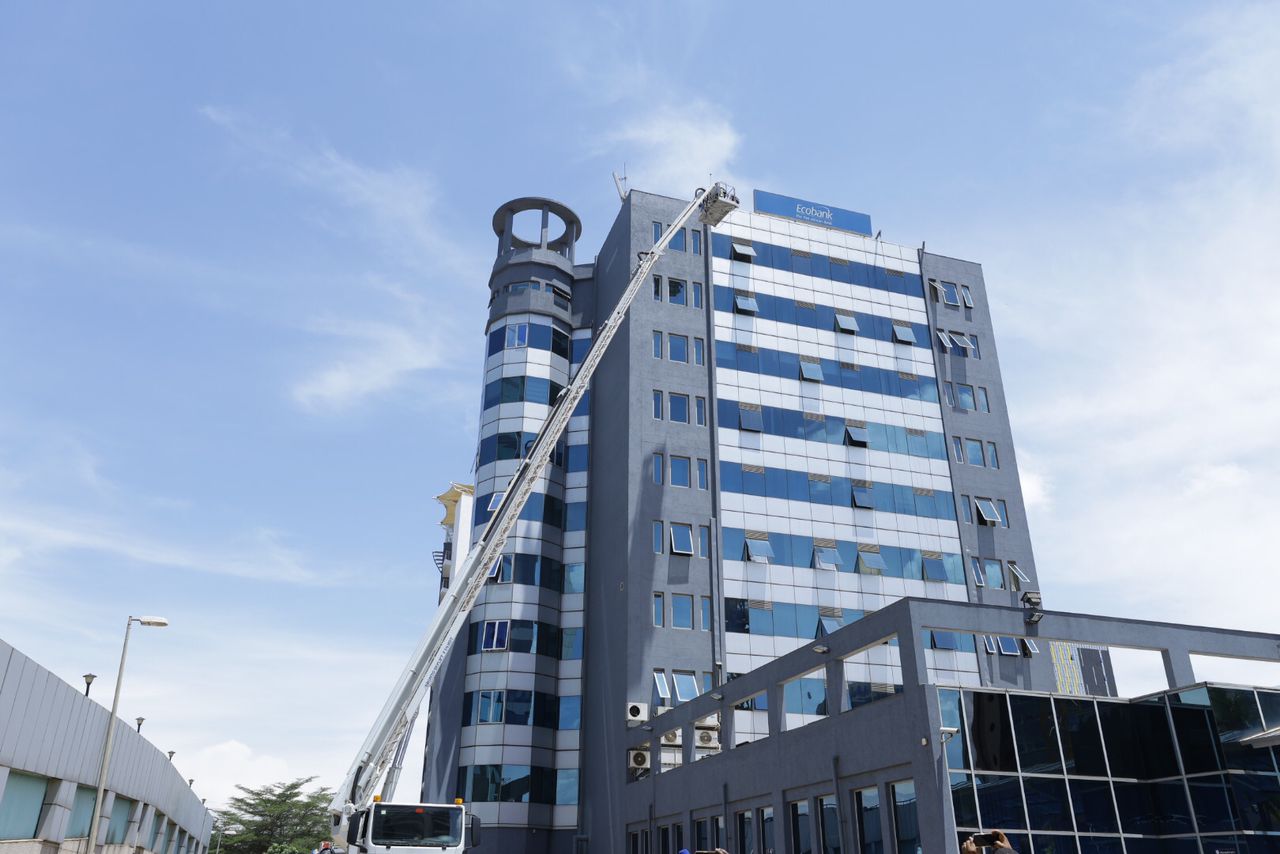 The cause of fire and damages are yet to be established. However, occupants claim to have lost several belongings including mobile phones, laptops and office equipment to the fire  mention quiet a few.
In rescue efforts, the occupants used stairs because the lifts of the building automatically closed after the fire outbreak.