The Government of Rwanda and Agence Française de Développement (AFD), on Monday signed €91 Million, approximately Rwf118.4 billion, which will go towards funding healthcare and rural infrastructure development projects.
The funding agreement was signed between Richard Tusabe, Minister of State for National Treasury, and Arthur Germond, Agence Française de Développement (AFD), Director in Rwanda, with the officials describing it as a significant partnership that will go a long way in boosting Rwanda's socioeconomic development.
Of the signed amount, €75 million is a loan which will go towards the modernization of Ruhengeri Level Two Teaching Hospital, while  €16 million will go towards improving infrastructure development in 16 rural districts.
The hospital located in Musanze District, Ruhengeri Hospital serves as the reference medical facility for six surrounding districts, anticipating a population growth of 2.1 to 3 million by 2040. Built in 1939, the hospital has reached its maximum capacity.
The modernization initiative will double the hospital's capacity, expanding from 320 to 550 beds, establish new diagnostic departments (electrocardiogram, MRI, CT Scan), intensive care units, and elevate the hospital to international standards.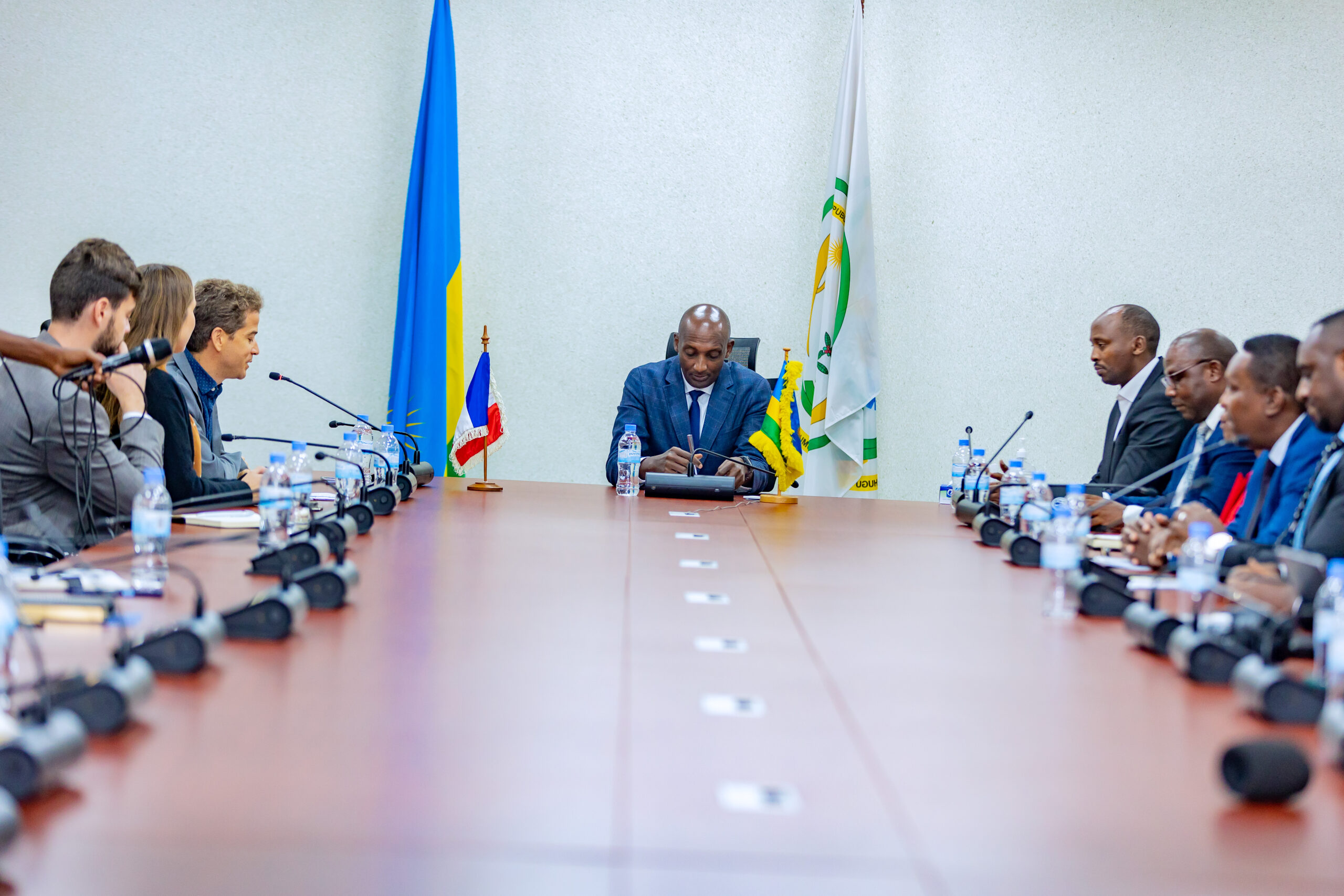 The project will be financed with a loan of 75 million Euros (Approximately Frw 97 billion) and a contribution from the Government of Rwanda of 15 million euros. AFD will also provide a grant of 4 million euros, managed by Expertise France, AFD's technical cooperation agency, to provide capacity building and trainings for the medical staff, particularly in maternal, gynecological and child health, acute medicine and infectiology, in line with government priorities.
Rural Infrastructure Development for Vulnerable Populations
While Rwanda has made significant progress in local economic development and governance, many remote districts continue to face funding shortfalls, hindering access to public services for the most vulnerable populations.
Government of Rwanda has launched a multi-donor basket fund to address the specific needs of 16 of the country's poorest districts, to which, AFD's contribution of €16 million to this fund will facilitate de construction of health, education, agriculture, and economic infrastructures. Furthermore, the Basket-fund will enhance the resilience of rural communities to climate change. The project will also improve the regulatory and operational framework for local economic development (LED) and enhance the capacity of individuals working in this sector.
""The population growth, epidemiological transition, introduction of universal health coverage and the surrounding tourism context no longer allows Ruhengeri referral Hospital to meet all the population's needs,"
"Upgrading the hospital aligns with Rwanda's strategic health plan including provision of quality health care to all Rwandans and transforming Rwanda into a destination hub for medical tourism," Minister Tusabe said.
"Health and climate resilience are two essential pillars of AFD's interventions in Rwanda. Our commitment is to create real, on-the-ground impact, and we're dedicated to achieving visible results in 2023 for these new initiatives. In a promising step, the first cardiologists training kicked off in Kigali in October 2023, and more practitioners will be trained in Ruhengeri by year's end. It's an exciting journey, one that holds the promise of enhancing the well-being and resilience of Rwanda's communities in the face of many future challenges" said Arthur Germond, AFD Director in Rwanda.
"The signing of these two agreements will play a crucial role in upholding France's commitment of 500 million euros in cooperation with Rwanda. The rehabilitation of the Ruhengeri Hospital represents a flagship project within the broader framework of our healthcare partnership, reinforcing our shared dedication to the well-being and prosperity of the Rwandan people" highlighted French Ambassador Antoine Anfré.