The One Acre Fund Rwanda in partnership with Rwanda Institute for Conservation Agriculture (RICA) has launched a new seed center that will improve the seed production sector, agriculture production, and food security.
Funded by Howard G. Buffett Foundation, the "Seed Center at RICA" located in Bugesera district was officially launched this October 6, 2023, at a groundbreaking event officiated by the Minister of Agriculture, Ildephonse Musafiri, RICA, One Acre Fund, and district officials.
The centre is designed to improve farmer resilience and farm productivity and will partner with seed companies, providing them with the services they need to accelerate their growth and bring more high-quality, improved seeds to over one million Rwandan farmers in the next five years.
The centre will contribute to Rwanda's policy to promote a strong domestic seed sector in which the government has set its focus on reducing dependence on imported seeds.
Seed companies are crucial actors in efforts to reach food security through increased farm productivity. In Rwanda and the region, seed companies need to be able to provide different varieties of high-quality seed to farmers.
Inspired by the country's great success in domesticating the hybrid maize seed market, the Seed Centre aims to continue to support this growth across other crops in the sector. As an example, locally, Rwanda only meets around 5% of certified potato seed demand.
The Seed Centre comprises three target ventures, which together will support the seed sector over the next five years.
These include Potato Seed Venture – to support the production of 10,000T of disease-free potato seed to reach the market, Multigrain Seed Processing – to enable local seed companies to professionally process 4,000T of seed, as well as Seed Innovation Centre – to train the next generation of more than 60 seed professionals and support faster releases of varieties to market by private seed companies.
The Seed Centre will support seed companies, in partnership with Rwandan farmers, to develop their own varieties of crops like hybrid maize, to better serve farmers' needs.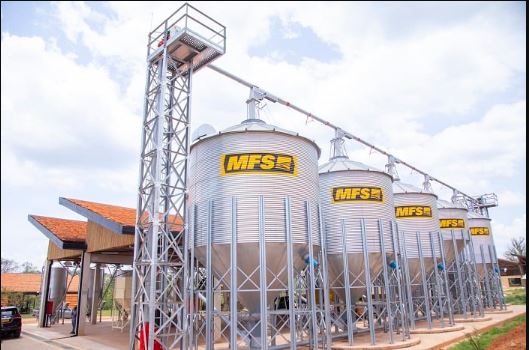 High-quality seed is an essential input for smallholder farmers to make their farms more productive.
The Seed Centre at RICA will target big challenges faced by Rwandan seed companies such as lack of technical expertise and access to high-cost infrastructure in order to promote innovation in the seed sector for the benefit of farmers and food security at large.
Dr. Joseph Moughan, Founding Director One Acre Fund said seed is a crucial step for every farmer's season-long journey, serving as a non-negotiable element in guaranteeing food security.
"A country such as Rwanda, with visionary leadership, robust government institutions, and effective regulatory bodies, creates an ideal investment environment for high-tech agricultural products such as seeds, which require a high level of regulation and standardization," Moughan said at the groundbreaking event.
The Seed Centre at RICA will offer Rwandan seed companies five business-to-business services, which they can customize to solve their specific business challenges.
The services include variety selection and parent seed for certified seed production, private field inspection and quality testing, professional certifications, processing and storage, and seed marketing and sales.
"The work of the Seed Centre is essential to maximizing the productivity benefits for farmers who also adopt improved farming practices like conservation agriculture, which is why we are funding this work, aligning it with our investment at RICA, and ensuring it meets the agricultural priorities set by the government of Rwanda," said Howard G. Buffett, Chairman and CEO of the Howard G. Buffett Foundation.
Dr. Ron Rosati, Vice Chancellor of Administration and Operations at RICA said the Seed Centre will offer certificate courses for recent graduates and seed company staff on a part-time or full-time basis.
"The courses will focus on all aspects of the seed industry, from breeding and variety selection, maintenance, and processing to quality control which is complementary to what we provide on our campus," Rosati said.
Eric Pohlman, the Co-founder and In-coming Global CEO at One Acre Fund said that beyond the walls of the centre, there are more benefits. "We want to have this as a home for students, researchers, and farmers so as to build a strong seed sector. It is the best thing we can invest in and I hope you feel at home now and in the next years to come," Pohlman said.
Minister Musafiri stated that currently the use of quality seeds stands at 34% among Rwandan farmers and there are few seed multipliers thus a need for capacity building in the seed sector to have better or quality seeds that are also affordable.
"The quality of seeds was not high and therefore production per hectare has been low. The new seed centre will be carrying out research, producing seeds and building the capacity of seed companies so that many farmers adopt high-quality seeds at affordable prices," Musafari said.
Musafiri noted Rwanda needs to triple production in the next three years as current data shows that maize production per hectare is at four tons yet there is a potential yield of 10 tons; beans production is below one ton per hectare against a target of 4tons, while Irish potato production is at 8tons against a potential yield of 30 tons per hectare.