President Paul Kagame on Saturday launched the IRCAD Africa Centre of Excellence in Masaka, Kicukiro district and hailed the partnership between IRCAD and the Government of France which birthed the state-of-the-art medical training facility.
The Head of State and the First Lady, Mrs. Jeannette Kagame, were the guests of honour at the inauguration of the training and research centre in minimally invasive surgery, which is expected to be a gamechanger in Rwanda's health sector.
Speaking at the launch of the groundbreaking initiative which aims to catalyse surgical innovation, promote skills development, and improve patient outcomes across Sub-Saharan Africa, President Kagame said that the IRCAD centre in Rwanda is a timely investment which the continent needed.
He hailed the collaboration between IRCAD Africa and the Government of Rwanda to set up the centre which will serve as a world-class facility for training and research, fostering collaboration, and knowledge exchange among surgeons, physicians, and healthcare professionals from across Africa and beyond.
President Kagame said that the launch of the centre is a sign that if Africans partnered with other players globally, similar initiatives that contribute to the development and investment in the health sector.
"It is a great day in many ways today," President Kagame said, giving a background of how the collaboration came about, commending Professor Jacques Marescaux, the Founder and President of IRCAD, for choosing Rwanda to host the centre.
He pointed out that the centre is not built for Rwandans alone, but Africans and other medical practitioners from across the world to visit, learn and share knowledge.
President Kagame said that Africa should not be seen as the part of the world that remains behind in terms of advancing and developing in all sectors, particularly the health sector which continues to lag behind.
He thanked Prof. Marescaux and Dr. King Kayondo, president IRCAD Africa, for considering Rwanda to host the centre, pointing out that both IRCAD and Rwanda share the same vision of trying out new efforts to improve the wellbeing of the people.
He said the centre will equally play a key role in exposing Rwanda's and Africa's talent who will benefit from the centre at a much higher level and standards to grow in their fields.
"When I first entered this room, I first wondered whether I was in Strasbourg," President Kagame said, in reference to the centre's headquarters in France, which he visited before.
"We are very happy to be associated in this way and any other way, because of what this stands for," President Kagame told Prof. Marescaux.
"The training programme in minimally invasive surgery that we have come to fully understand and see the effects of in many ways, is something that is going to change lives to a very high degree," President Kagame said, thanking all those who contributed to its development.
President Kagame and other guests tour the IRCAD centre in Masaka, Kicukiro district.
He pointed out that the launch of the facility shows that Africa can indeed invest in health and medical infrastructure and have returns.
"This encourages us to keep investing significantly in public health infrastructure and knowing that there are no limits in terms of quality and therefore we should also make sure that there are no limits in terms of quantity, so that it goes around and reaches everyone, as it should be," he said.
President Kagame said that the centre will not only bring together the best minds and talents from across Africa but also from the entire globe to leverage the tools it offers to improve medical services.
The launch of the IRCAD Africa Centre of Excellence is seen as an innovative addition to Rwanda's ambition to become a medical and health hub and also represents a major milestone in the region's healthcare landscape.
The establishment of IRCAD Africa is the result of a strategic partnership between the Government of Rwanda and IRCAD France, a visionary institution renowned for its expertise in laparoscopic surgery.
The partnership combines global surgical excellence with local knowledge and expertise with the intention to help create a sustainable and impactful centre in Sub-Saharan Africa.
Government of Rwanda invested in construction of the centre in Masaka. For the first 5 years of the partnership, the Government of Rwanda and IRCAD France committed to fund the centre's operations and running costs.
The memorandum of understanding between the two parties spells out a separate 50-50 percentage cost sharing investment.
Rwanda was chosen as the home of IRCAD Africa offering a propitious environment. The country's commitment to invest in health and geographical location were key factors.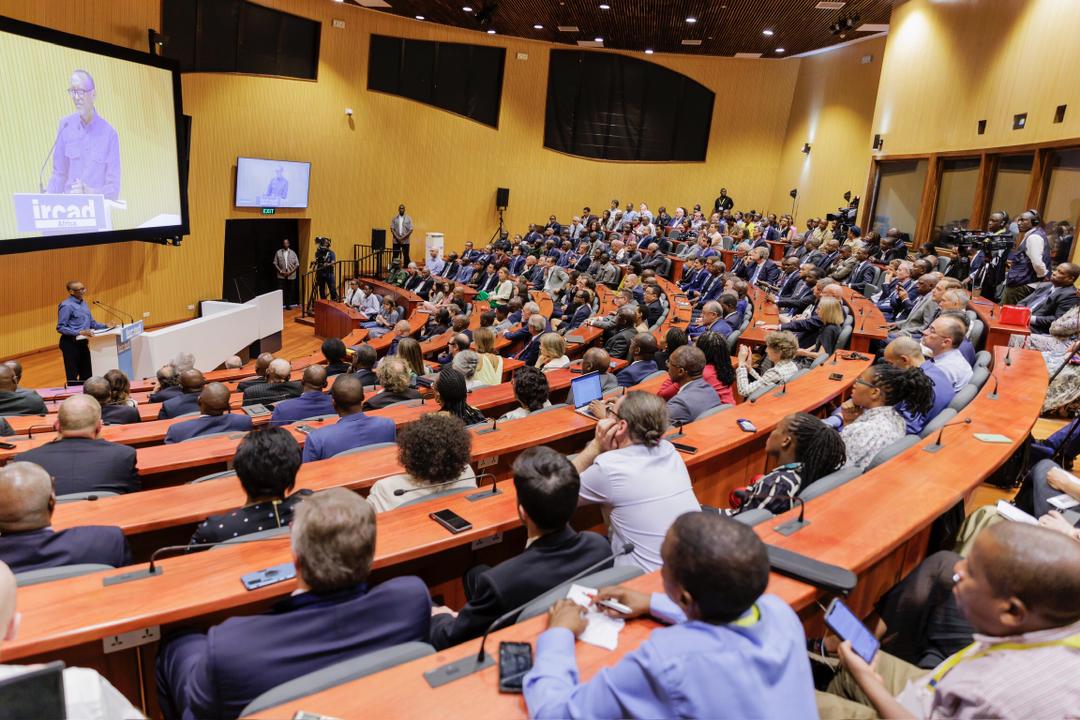 Rwanda has already invested in advancing invasive therapies with a couple of hospitals already practicing the surgery procedures through diverse programs, preparing the ground for the establishment of IRCAD Africa.
The Centre of Excellence will provide state-of-the-art training opportunities tapping into over 800 experts from other IRCAD centres, creating an enabling environment for surgeons to learn and practice advanced techniques, particularly in minimally invasive procedures.
These techniques offer numerous benefits to patients, including shorter hospital stays, reduced pain, and faster recovery times. By equipping surgeons with these skills, IRCAD Africa aims to improve surgical outcomes and elevate the overall quality of healthcare in the region.
The facility will also feature cutting-edge simulation technology, including virtual reality and augmented reality platforms, allowing surgeons to practice and refine their skills in a safe and controlled environment.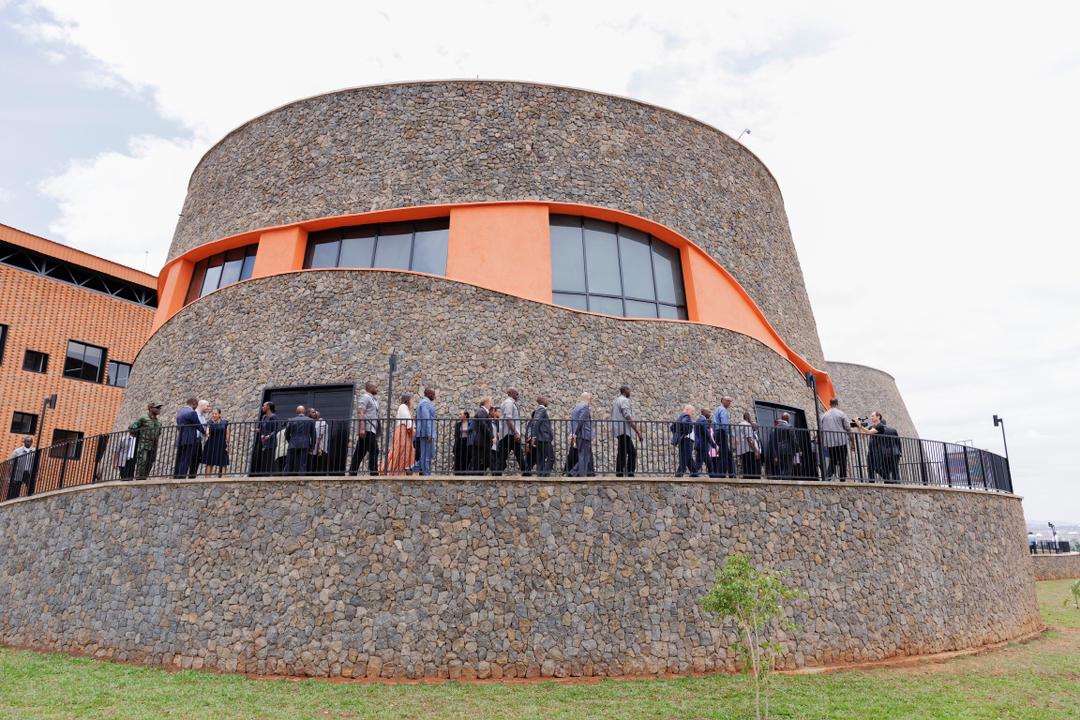 Additionally, the centre houses a fully equipped operating wet lab, complete with advanced surgical equipment, enabling hands-on training in real surgical scenarios. The launch of IRCAD Africa's Centre of Excellence represents a turning point in surgical education and practice in Rwanda and sub-Saharan Africa.
By combining international expertise with local context, IRCAD Africa will empower Rwandan and African surgeons to deliver the highest quality care to their patients, enhancing the region's surgical ecosystem, and fostering innovation for the benefit of all Africans.
To facilitate continuous learning and knowledge exchange, the IRCAD Africa Centre of Excellence earlier this week launched its first surgery course at Masaka attracting more than 60 participants and surgeons from over 20 countries, bringing together top surgical experts, thought leaders, and innovators from around the world.
The courses feature interactive workshops, live surgeries, and scientific sessions, creating a platform for sharing best practices, discussing novel techniques, and advancing surgical research.