The Israel-Hamas war has today entered its fifth day and the death toll was around 1200 Israelis in the afternoon of October 11 yet numbers were feared increasing.
Israeli's Ambassador to Rwanda Einat Weiss  told the media that Hamas, the terror organisation which declared the war to them when they infiltrated the country by the South will pay the price.
In a press conference that takes place at the embassy in the heart of Capital Kigali, Weiss speaks a couple of hours after her husband boarded a plane back home to fight alongside Israli Defence Force(IDF), a patriotic spirit for every Jewish all over the world.
"If you want to understand the spirit of Israel and Israelis, you can look all around the world. Thousands of people from all over the world. wherever they did; work, vacation, visiting family…they stopped everything and went back home in a way that they couldn't find enough flights to take them back home." she said emphasizing the strong Israelis' strong spirit of patriotism and self defence.
"This afternoon, the IDF sent special flights to Cyprus and Greece to pick up Israelis; there were more flights from south, from Latine America, to Asia, from New York, of hundreds people that come back home to take part. It's brotherhood, it's spirit, it's believing in your country."
The ambassador compared this patriotism to what she sees in Rwanda of believing in the goal of own existence, coming back home when time is hard.
"No one will take our spirit away. They can take our friends, they can take our family members, they will not break us down. They will not succeed in what they want; they take people hostage, kill everyone…kids, babies, families because they want to break us., but they won't break us," the ambassador said strongly.
She said quoting former Prime Minister late Golda Meir: "Our secret weapon is that we have no other place to go", adding that there is only one Jewish state in the world.
With this, the ambassador was amazed by images and information that are sent from home, of people lining to donate blood to the victims of the war, others cooking to supply the patients, and so on.
"It's amazing!" she said.
Protecting foreigners
Ambassador Weiss said that Hamas is exhibiting inhumane behavior to an extent that they do not shy away from shooting missiles towards the Holy Land, the Juda-Christian Holy site of Jerusalem.
And, though their missiles of the enemy do not discriminate, the ambassador said that officials in Jerusalem are not sleeping, but they are working hard to make sure that every foreigner in Israel is taken good care of.
In this case for example, the ambassador said that there are 250 Rwandans, mostly students in agriculture program and they are all safe, according to the latest information she gathered this far, even those that were near the war zone.
"We cannot give them the opportunity of stopping lives and stopping our reality, and stopping our people from coming and visiting," she said.
Expressing her confidence in the Israeli army, Ambassador Weiss said that theirs is an army with high tech equipment and tools that is ready to handle the situation.
"The goals will be achieved fast with minimum of casualties on our army," she said.
Weiss said, that whatever it takes to neutralize Hamas or eliminate it completely could be done, because, "they are evil, monsters."
"We cannot afford to live side by side with the organisation and we will do whatever it takes to take it off," she said.
"If they want to go to war, we go to war. If they want to destroy us we destroy them. We are not fighting with Gaza people, we are not targeting innocent civilians, we are fighting Hamas. Israel did its best to promote peace by pulling completely from Gaza strip. Now it is fifteen years of terror on our border," the ambassador said.
"This is enough, I don't think any country would tolerate that. I know even here in Rwanda you have your own situation and I know dealing with something so imminent is important. We have to defend our borders."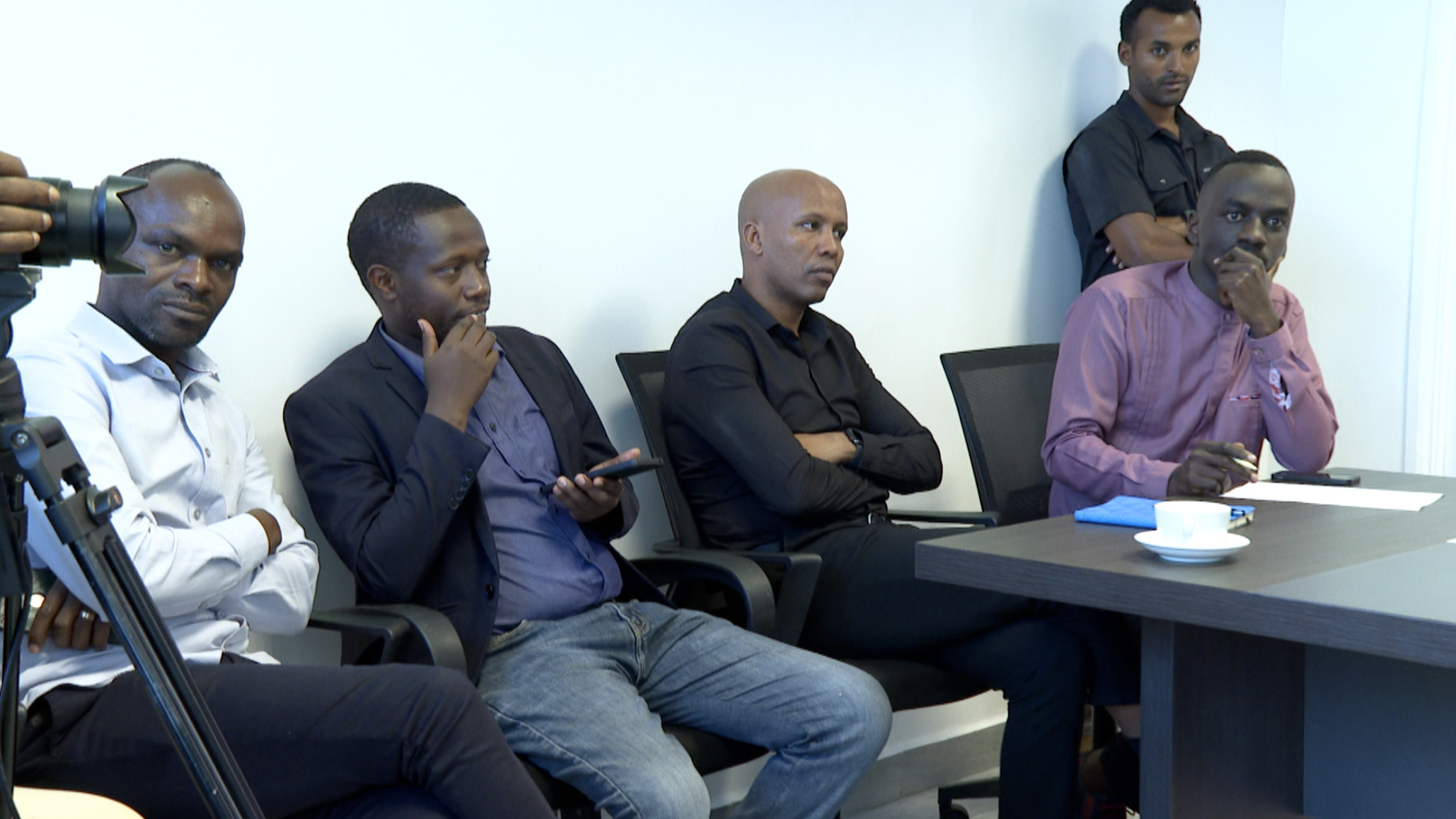 Meanwhile, the ambassador said several countries showed their sympathy with Israel, and Rwanda sent a note verbal in this regard, with condemnation to terrorism.
"We have utmost support from this government(of Rwanda)," the ambassador said while adding: "We receive so many messages from  many people with sympathy with Israel and anger against terrorism. People are so much disturb because, if this can happen to the great nation of Israel, it can happen everywhere. I think what we receive is a sentiment that we should fight terrorism everywhere in America, everywhere in Africa and all other parts of the world."
Ambassador Weiss said that more than 100 Israelis were taken hostage, and several families were wiped out by Hamas.
She was very straight to mention that "the hand of Iran is very present in supporting Hamas(and even Hezbollah in the North) in the war against Israel. It's the hand of a sovereign country that explicitly seeks to eliminate and destroy another member country of the UN and the world, by the way, accepts it."
"The hand of Iran, the hand and fingerprint of Ayatollah regime is all over this."
She said that Israel will do, can do and has the ability to defend itself.
"That's what we have been trained for, all those years of self defence."