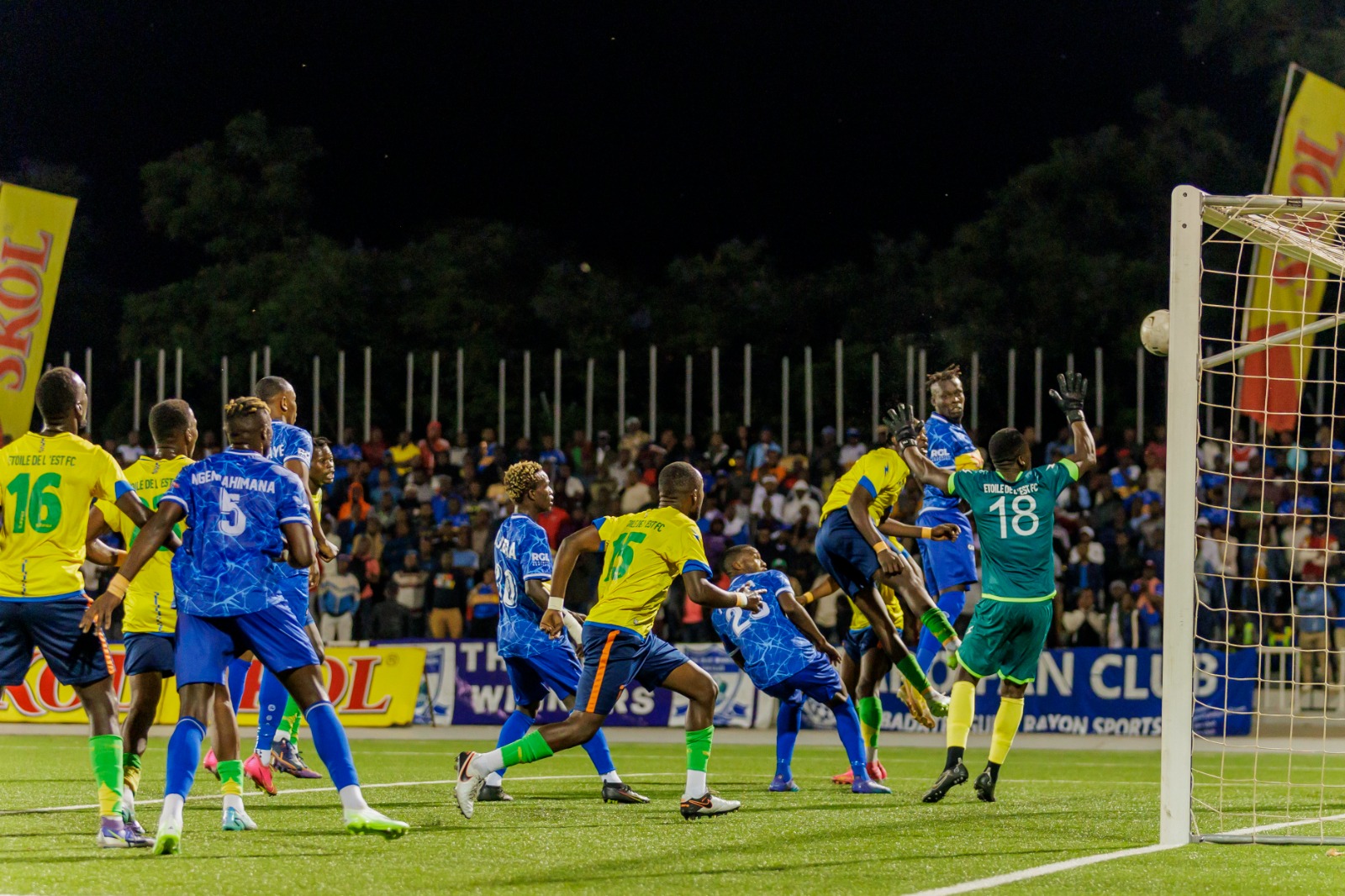 Musa Esenu netted twice in the first half of the contest at Kigali Pele Stadium to inspire Rayon Sports to a 2-1 victory over Etoile de l'Est in Rwanda Premier League on Wednesday.
It was an incredible moment for Mohamed Wade, who was in charge of his first match as Rayon Sports interim head coach after Yamen Zelfani parted ways with the club on October 8.
The Blues and Whites enjoyed plenty of possession over Maurice Nshimiyimana's team in the first half, with Joackiam Ojera being on fire again and Musa Esenu being clinical this time.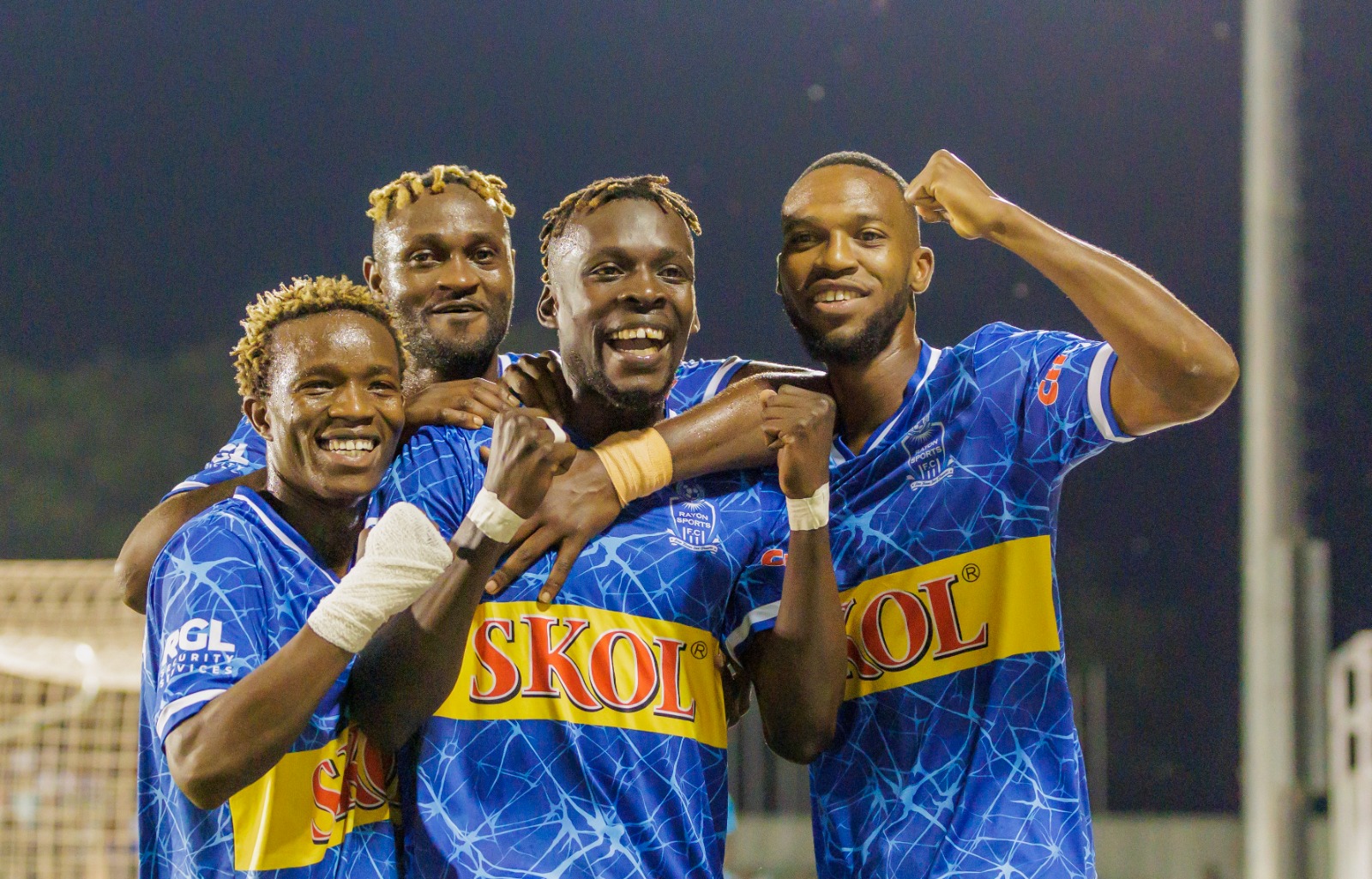 With their utter dominance in the game's first minutes, the hosts took the lead in the 32nd minute through Esenu, who headed in a corner kick from Hadji Iraguha to mark his first league goal of the season.
The Ugandan forward ensured to set up Rayon Sports for triumph in the 43rd minute when his compatriot Joackiam Ojera cut inside, dribbling past everyone he faced in the Etoile de l'Est defence, and dished out a superb pass to him, who then finished adroitly to make it 2-0.
Sunday Inemesit threatened to equalise twice in the first half, but Simon Tamale, who was trusted to start between the sticks for Rayon Sports for the first time in the league, denied him.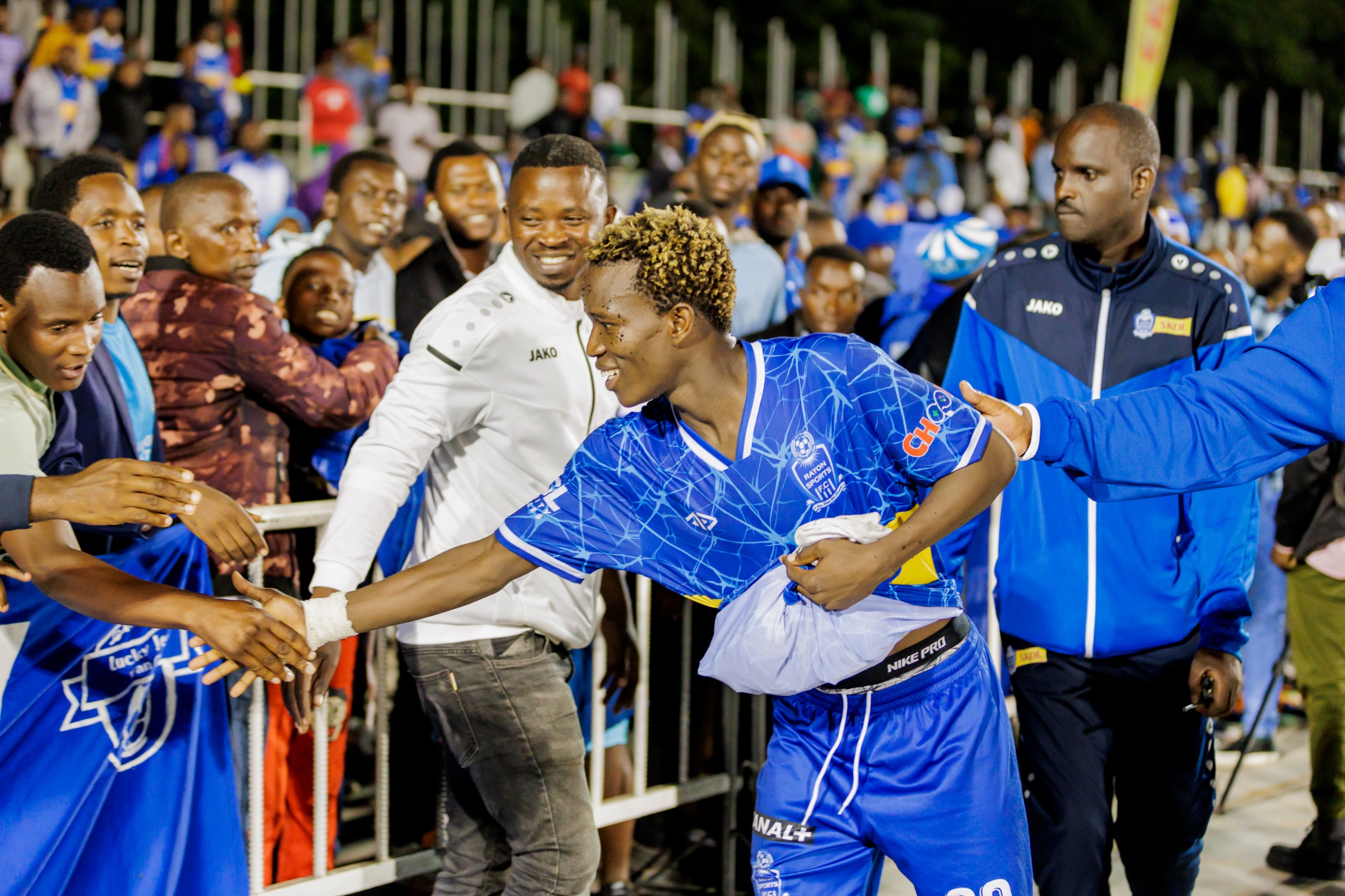 In the 61st minute, Emmanuel Mvuyekure was sent off for throwing the ball at the match official Jean Claude Ishimwe while complaining about the yellow card he had received.
Shortly afterwards, Eric Ngendahimana almost scored a spectacular goal as he attempted a bicycle kick with his left foot, but unfortunately for him, the ball hit the crossbar.
From then on, the visitors looked brighter, looking to capitalize on playing against a 10-player team. Still, Mohamed Wade made three adjustments to make sure that his side would not suffer from playing with ten players, with Francois Mugisha, Elie Ganijuru, and Roger Kanamugire replacing Hadji Iraguha, Hakim Bugingo, and Eric Ngendahimana.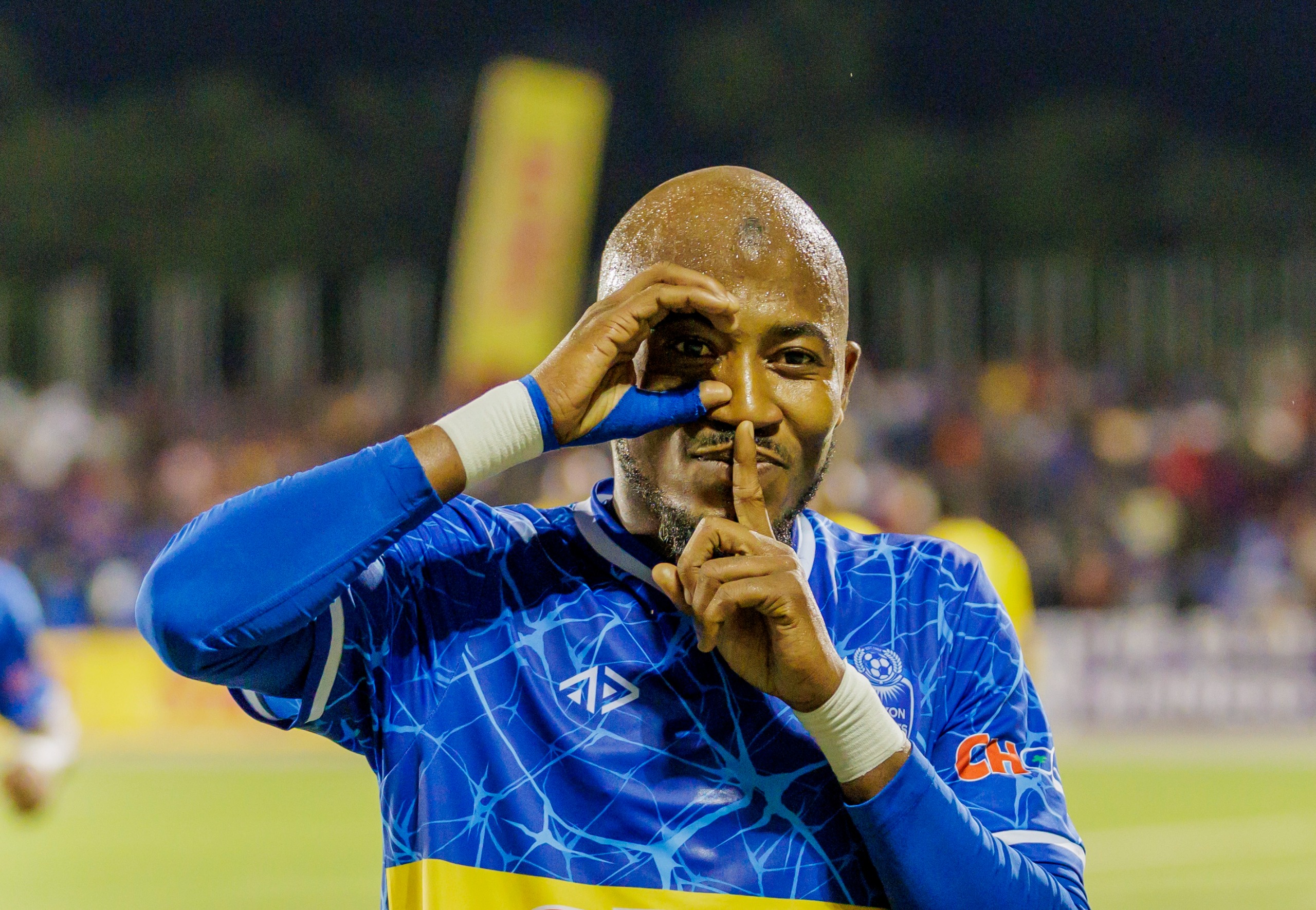 Etoile de l'Est were rewarded for their efforts in the 90th minute when Gabriel Godspower struck to conclude the match at 2-1.
Rayon Sports relished this win, which lifted them to fourth position with nine points from their five games since they had drawn their previous three matches. The Ngoma district-based side dropped to 13th place with six points from six matches.