President Paul Kagame has called on senior Judiciary officials who were sworn-in into office on Tuesday to ensure that justice is dispensed fair and equally among Rwandans, regardless of the status of those they are dealing with in their daily work.
The Head of State made the call on Tuesday, at Urugwiro Village, while officiating at the swearing-in of judges in the Supreme Court, the Court of Appeal, the High Court, and a senior official from the Rwanda Investigation Bureau (RIB).
They newly sworn-in officials include two Supreme Court judges, Jean-Bosco Kazungu and Isabelle Kalihangabo, two judges in the Court of Appeal, Xavier Ndahayo and Angeline Rutazana, the President of the High Court, Jean-Pierre Habarurema, and the Deputy Secretary-General of the Rwanda Investigation Bureau (RIB) Consolée Kamarampaka.
"The country cannot do well if it doesn't provide justice to all Rwandans equally. We know our history very well in regard to lack of access to justice and the consequences on us as a country and a people," President Kagame.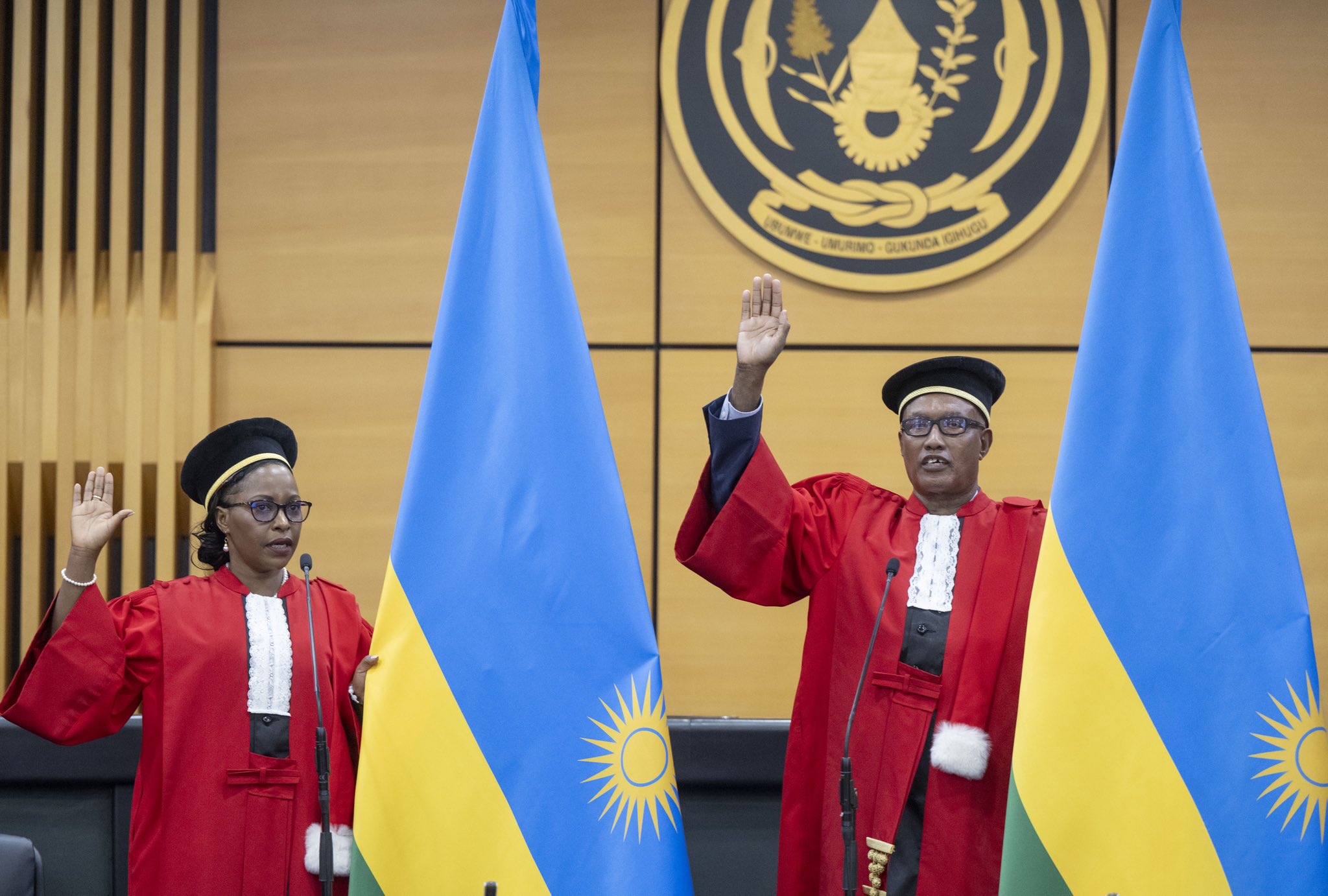 "From that past, we drew lessons which can help us to better in terms of dispensing justice for everyone and ensuring that Rwandans get what they deserve,"
President Kagame emphasized that justice is key for everyone, which means that before the law, everyone is equal, nobody is above the law and that is how it should be for justice to work well.
The Head of State said that it is possible that certain things can happen because people cannot be perfect and do make mistakes, which sometimes turn into crimes but people should always strive to do the right thing.
This means that the people in taking up these roles in the judiciary remind us that we are not above the law, not even themselves, something he said is a must.
"If you have the capacity to be in that position, where you are the one dispensing justice and dealing with crimes, you are expected to be held in high regard, you are the first to respect the law,"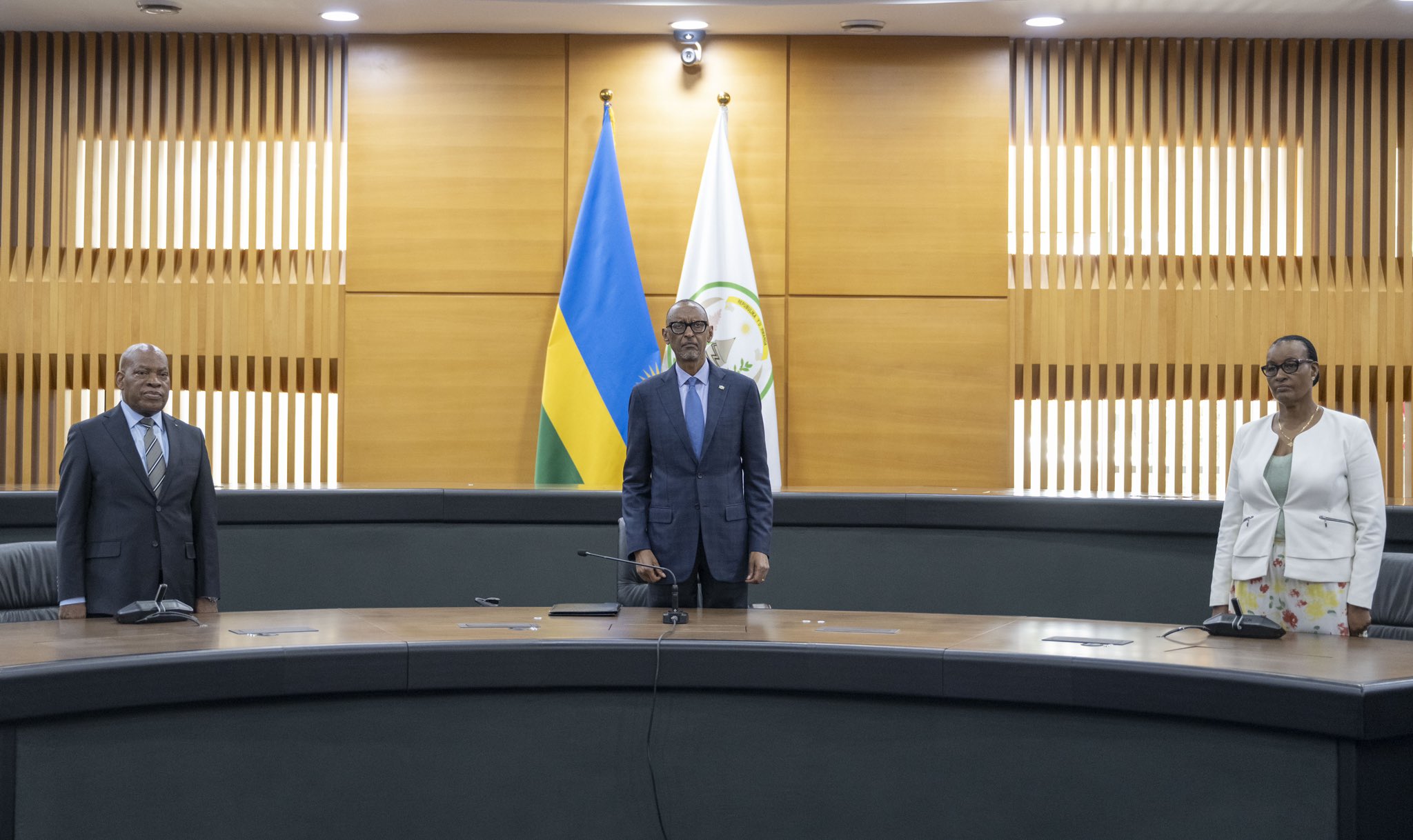 "You cannot try cases of other people or ensure that justice is served when you are putting personal interests or those of your friends or family, at the forefront," President Kagame said.
The Head of State said that he believes that the newly appointed officials are aware of this and have the responsibility to take care of that but it is always important to remind them whenever there is a chance.
President Kagame reminded the newly sworn-in leaders to put the interests of the country ahead of their own and wished them good luck in their assignments. The officials who took oath were appointed by a cabinet meeting chaired by President Kagame on October 20.
Prior to her appointment, Kalihangabo, was Deputy Secretary General of RIB and before that she served as the Permanent Secretary at Ministry of Justice before the appointment to RIB.
On the other hand, Kamarampaka who was RIB's Provincial Chief Investigator (PCI) for the Southern Province, while new Supreme Court Judge Jean Bosco Kazungu, was a seasoned lawyer and previously was the president of Rwanda Bar Association.