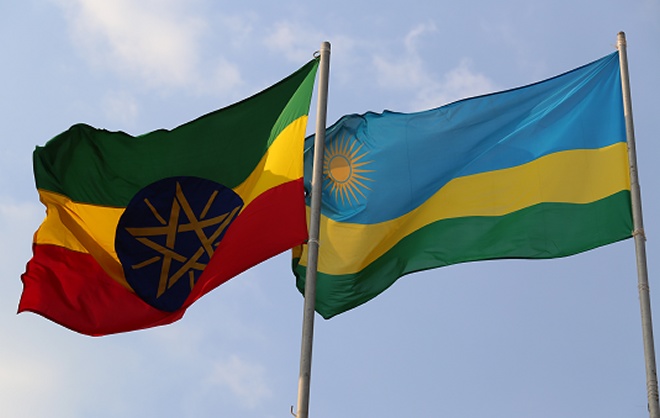 Rwanda and Ethiopia have suggested new development models they believe can help Africa break away from the prescribed Western models.
African leaders of the two countries and those from other states agreed that Africa should stop being bullied into "accepting policies that misrepresent us and do us harm in the end."
Speaking at a high-level inaugural symposium organized by the 'Meles Zenawi Foundation' (MZF) in partnership with the African Development Bank, on August 21, Rwanda's President Paul Kagame said that time has come for Africa to stop being "a place where experiments are being carried out."
The discussion, under the theme "The African Democratic Developmental State", was inspired by ideals from the late Ethiopian Prime Minister, Meles Zenawi, who believed that Africans needed to shape their own destiny by "doing things their own way."
He believed that: "In spite of the monstrous homogeneity in policy stance that we have allowed ourselves to be shackled with, there is some space for policy experimentation and diversity commensurate with our diverse circumstances."
Current Ethiopia's Prime Minister Hailemariam Dessalegn said that, "We must have a new beginning for Africa."
The dialogue pondered on perceived contradictions between Zenawi's philosophy of 'developmental state' and democracy.
"They are actually mutually reinforcing – sustainable socio-economic development gives rise to greater democracy and political rights can best be exercised and enjoyed in a climate of growing prosperity and improved quality of life," Kagame said.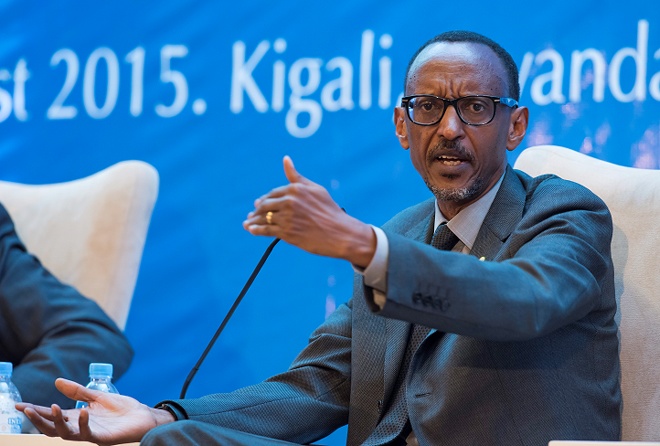 Kagame told over 200 participants attending the symposium at Serena Hotel in Kigali that, "Those who tell us the state is bad for us mean that they will fill the void and become the state and run the markets."
Ghana's Vice-President, Kwesi Amissah-Arthur attended the event, which was moderated by Former US State Department Secretary for African Affairs, Jendayi Frazer.
The outgoing African Development Bank President, Dr. Donald Kaberuka, said that "nobody should be dictating the continent…no one knows how development happens."
Kaberuka said that from 1980 the World Bank forced Africa to take up dead paradigm of eliminating governments from development process, but its time "every country has to decide what works for it."
For Africa to achieve its aspirations, Kagame said, it "must stop taking lessons from the outside."
"The problem is people provide the definition thinking of their own interest, not where it will be exercised."
Ideas from the symposium will be shared with the African Union for fellow African leaders to consider as they discuss development strategies for the continent.
Great friendship
Meanwhile, the inaugural ceremony of the MZF triggered emotions dating way back in the 90s.
President Kagame said Rwanda was honoured that the foundation chose to launch from Rwanda.
Late Zenawi was very supportive and remained a close friend to Rwanda Patriotic Army (RPA) during the struggle to liberate Rwanda and after.
Candidly, Kagame continued referring to Zenawi as a 'Comrade' who shared great ideas how to craft a new state from scratch while facing insurmountable challenges created by the 1994 genocide against the Tutsi.
"Comrade Meles was a friend and an inspiration to us in Rwanda, during our struggle and after," he said.
Rwanda and Ethiopia have since forged a close bilateral cooperation even after Zenawi's death.
Recalling her late husband's desired leadership vision and that of President Kagame, Mrs. Azeb Mesfin, said that she is grateful of the two statesmen's "ability to think big, critically and compassionately."