For many years Rwandans have been dependent on second hand clothes imported from Europe and the United States. They are affordable and their high demand kept traders in business.
However, the East African Community (EAC) partner states have agreed to systematically phaseout importation of second hand clothes in a way that will not hurt people dealing in them.
In the Heads of State summit that was held in Dar Es Salaam, on May 20, partner states adopted a method to promote local apparel industries that will help meet local demand and indirectly discourage import of second hand clothes.
"Partner states agreed that for now, the best approach to phaseout second hand clothes is by supporting local industries instead of banning importation of the clothes once and for all," Francois Kanimba, Minister of Trade, Industry and East African Community Affairs today.
In February 2016, five heads of state in the East African Community – Burundi, Kenya, Rwanda, Tanzania and Uganda – agreed to bring about a total ban on imports of secondhand clothes by 2019.
While commenting on motives of the ban then, Rwandan Minister of Finance and Economic Planning Amb. Claver Gatete said that ending the trade was not just about industry, "it is just not acceptable according to our dignity."
"Every year, we spend over $15 million to import second hand clothes. Wearing such clothes is not worth our value," said Claver Gatete, Rwanda's Minister of Finance and Economic Planning.
However, the EAC has since realised that the ban could have other implications.
The local apparel industry is courting investors to tap into existing opportunities and hiking taxes on imported second hand clothes.
Rwanda hiked prices in the fiscal year 2016-2017. Import duty on one kilogram (2.2 pounds) of shoes and clothing was previously $0.2, but it was raised to $2.5 for clothes and $5.0 for shoes.
However, the ultimate goal is to end this trade by empowering the industrial sector in the region.
"Our countries grow cotton, but industries produce between 40%-50% of their capacity. But people keep wearing used clothes from Europe. It is unacceptable," said Christophe Bazivamo, vice Secretary General of EAC.
Rwanda is relying on two major clothes manufacturers including the C&H Garment established at Kigali Special Economic Zone and UTEXRWA.
In other areas, the Heads of State at EAC summits discussed progress in adoption of EU-EAC Economic Partnership Agreement (EPA), a trade agreement between the two blocks.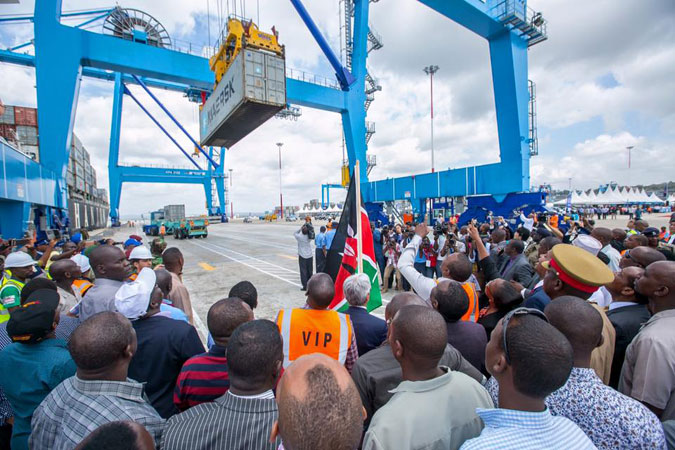 The agreement has been a cause of concern in some EAC member states with only Rwanda and Kenya signing it in August last year.
Failure by the other members to endorse the agreement is set to affect the exports of products from all member states to Europe since a single customs territory requires all member states to sign.
Tanzania and Uganda had expressed reservations regarding the agreement citing Britain's exit of the European Union as grounds for renegotiating the contract.
During the latest EAC summit, the two countries said they are still considering some factors before endorsing this agreement.
Burundi is still lagging behind and may not endorse the agreement at all.
"Burundi expressed reservation on ground that EU applied sanctions against it," said Bazivamo during a press conference in Kigali today.
Encouraging investors to build automobile assembling plants in EAC partner states was also discussed. The region also intends to phase out import of used cars.
Rwanda is expecting an assembly plant by Volkswagen before end of the year, according to a memorandum of understanding the Germany automobile company signed with Rwanda in December 2016.