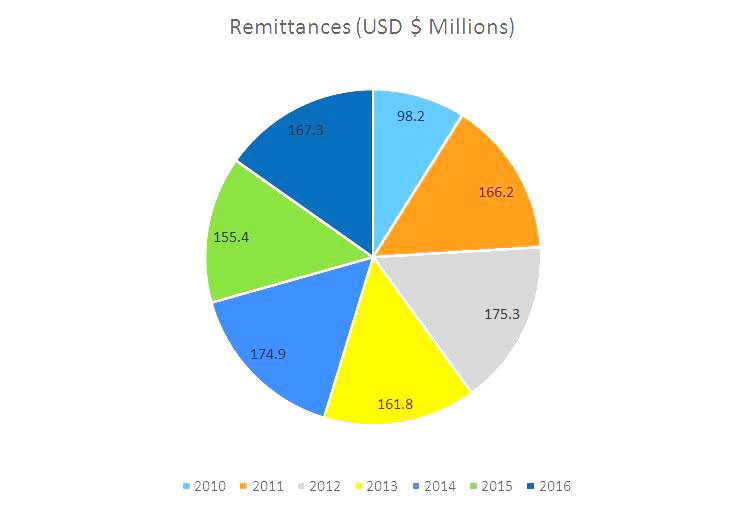 In 2010, the government of Rwanda decided to go beyond its borders mobilising Rwandans in Diaspora to contribute to nation building.
Through #Rwanda Day, more than 40000 Rwandans have been mobilised in Europe, US and north America.
Since the first Rwanda Day, Central Bank says that remittance receipts have increased from $98.2 million in 2010 to $167.3 million last year.
In February this year, Rwanda's Central Bank Governor, John Rwangombwa, presented the 2016 monetary policy and Financial Stability statement for 2016.
One of the key highlights he made, was the country's continued flow of remittances despite global economic slump especially in developing countries – Rwanda inclusive.
Despite the slowdown in the global economy, Rwangombwa says remittance receipts grew by 7.7% in 2016 compared to a decline of 11.1% in 2015.
The emergence of mobile network operators (MNOs) triggered an increase in remittances, central bank governor said.
A remittance is a transfer of money by a foreign worker to an individual in his or her home country.
In addition to the growth in remittances' receipts, was the lowering of transaction costs by money transfer operators (MTOs), making it cheaper and efficient to send money across Rwandan borders.
The transaction cost to send money across borders, however, was harmonized in East African Community (EAC) to $16 per $200 remitted since June 2014.
Going by the trends, KT Press has established that the remittances' receipts have been increasing at a rate of at least 10% since 2010, despite small setbacks that pushed the figures slightly back mostly due to the slowdown in the global economy and high depreciation of regional currencies against the US dollar .
For instance, remittances decreased by 10.9% in 2015 compared to an increase of 8.1% in 2014, according to Central Bank.
But what could have triggered the continuous flow of remittances to the country's economy?
KT Press predicts Rwanda Day – the country's biggest event held outside its borders, as one of the biggest factors that has kept Rwandans living outside the country to open up for investments and small transactions back home.
For instance, according to office of government spokesperson (OGS), as of 2015, since Rwanda Day began, more than 33,000 Rwandans in Diaspora have been mobilized to take part in nation building.
This means that thousands more keep sending and receiving money back home and forth.
Rwanda Day, which has become an annual event, and was first held in Brussels, Belgium in December 2010 where 2,700 Rwandans met President Kagame.
2010 – Brussels, Belgium
2011- Paris, France
2012- Boston, USA
2013- London, United Kingdom
September 2013- Toronto, Canada
May 2014- Dallas, United States of America
September 2014- Atlanta, USA
Rwanda Day in the Netherlands – October 2015
2016 – Rwanda Cultural Day, San Francisco USA