Independent candidate Philippe Mpayimana has promised supporters at a campaign rally in Nyanza district that if elected, his government would solve issues of arable land by building massive apartments.
"Land is becoming scarce in our country. If you vote for me, I will construct skyscrapers to bring together many inhabitants in one place- thus, they will pave away for arable land," Mpayimana told voters on July 15th.
According to Mpayimana, he would restructure the local government by "giving local authorities not only more power but also more training to perform well."
Besides Nyanza, Mpayimana failed to turn up for a rally in Ntongwe sector at 8am, and Ruhango sector at 11am both in Ruhango district.
He also failed to campaign in Rusatira sector of Huye district.
"I was not able to make it partly due to lack of means and other challenges but I will plan another date for Ruhango and Huye," he told KT Press  in the afternoon while in Nyanza.
"I will plan another time for those places and sorry for the inconveniences this might have caused."
While Mpayimana proposed sky scrapers to Nyanza supporters, Dr. Farank Habineza of the Democratic Green Party of Rwanda presented to Nyamasheke district voters a plan to procure drones for security purposes.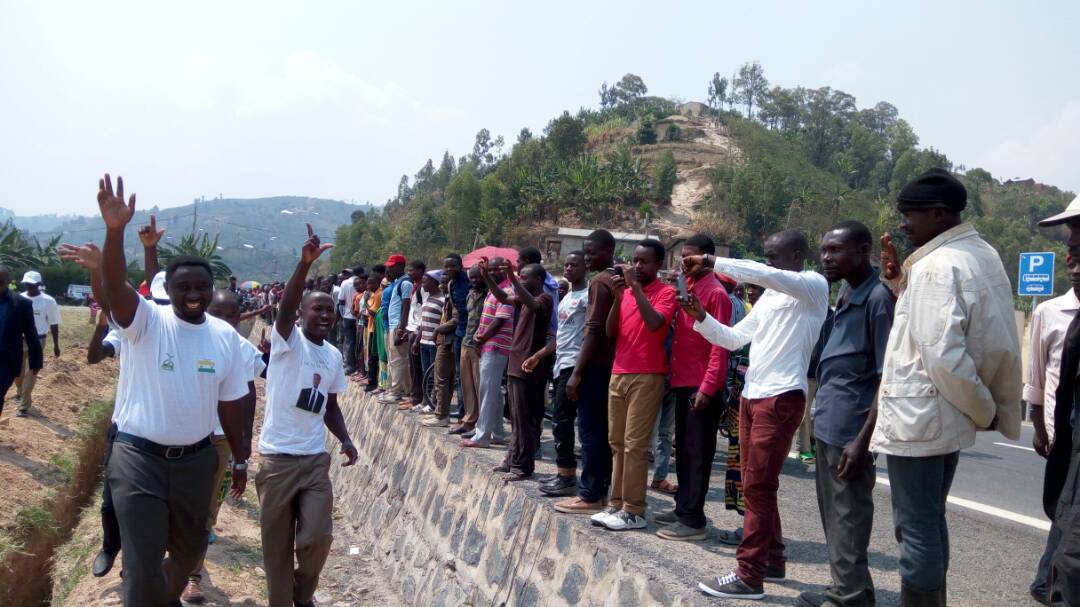 An estimate 150 supporters attended Habineza's rally who is accompanied with wife in the race.