In every corner of the country, presidential campaigns have intensified since July 14. It has become a normal occurrence seeing  flags of political parties flying everywhere,candidates using all strategies to convince voters and buses carrying supporters of different candidates. Besides all this, people still conduct their daily activities.
Court cases were not re-scheduled, launch events remained on the same dates and so are weddings.
On Friday, residents of Gicumbi district in Mukarange sector were partying while inaugurating a nursery school that was built for them during the Army Week – the Rwanda Defense Force (RDF) social activities that improve wellbeing of Rwandans.
Murama nursery school has already admitted 132 children and will begin studying next month.
According to residents, this school has come at the right time because it will help their children join school at tender age.
"We feared to send our children to schools far away because they would walk a distance of 5km. But this school is near. We feel safe and comfortable," Ndizeye Donatien, a parent of three children said.
Construction of the nursery school cost Rwf 10,507,600.
Lt. Col Claver Kirenga, Acting 503rd Brigade Commander in Gicumbi district told the residents that good partnership allowed RDF to build the facility.
"We wouldn't have done any better without good collaboration with you, you participated in many activities during community work which has resulted in this modern school," he said.
"Together we won the first battle, the rest now is working together to build a better future for all."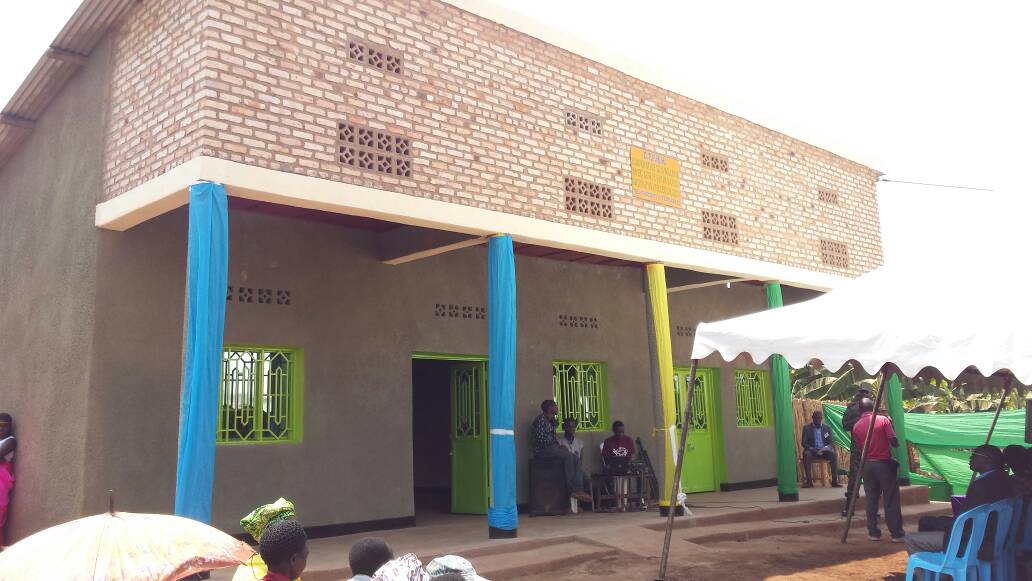 Cutting ribbon on Friday were also the Coopérative Travaillons avec Ardeur pour la Promotion d'un Meilleur Habitat (CTPMH), a cleaning cooperative from Gisagara district with 73 members.
CTPMH has launched its Rwf 10 Million commercial building.
According to cooperative members, it is an act of resilience effort by cooperative members who earlier on has failed to raise the structure as a result of embezzlement of funds.
In 2012, cooperative leaders stole 7 million from the members' earnings which ruined the cooperative to the point that it stopped operating.
It is only in January 2015 that CTPMH resumed its activities. "It was due to poor leadership that our cooperative was ruined but based on what we have accomplished in the last two years, I am confident it will work out this time," Albertine  Akimana, a cooperative member said.CTPMH building has two main rooms; a retail shop and a store room.
Brig Gen.  Fillimin Bayingana, the Commander of Reserve Forces in Southern province congratulated cooperative members and asked them to avoid mismanagement since the cooperative will improve their well being.
"We don't want to see any reserve force becoming a street beggar," Gen. Bayingana said.
 As the ex-combatants' cooperative launched their houses, members of the Savings and Credit Cooperative – Sacco TUGANEHEZA from Rwimbogo sector, Gatsibo district were receiving sewing machines on loan to recover within 9 months.
The 17 youths were given sewing machines each worth Rwf 85,000 on interest free loan.
Another lot in this loan included 3 motorcycle worth Rwf 1.1 million each that were given to 3 motor taxi operators.
The total Rwf 4.5 million worth of loan aims at boosting business among the members, Sacco officials told KT Press.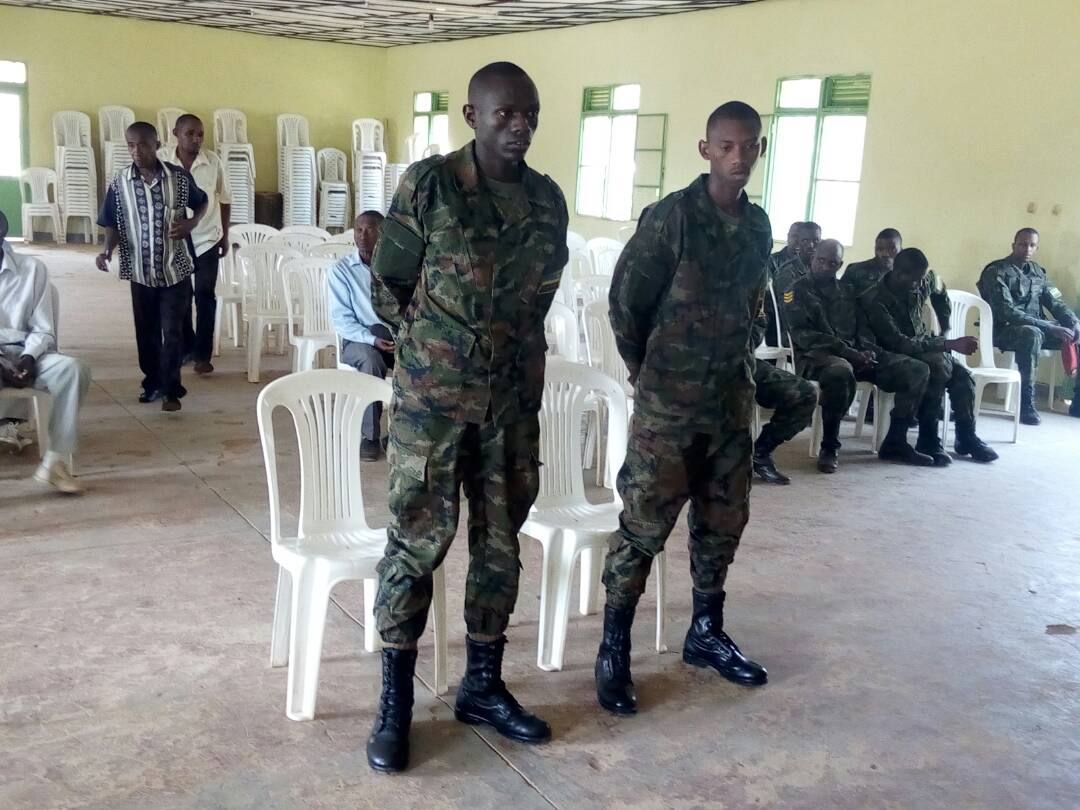 Courts are not part of the executive-they are part of judiciary. The Military court on Friday heard a case involving two military officers accused of killing Ntivuguruzwa Aime Ivan. The two junior officers pleaded not guilty in the murder.
Meanwhile in sport, football referees also closed a 5-day training with a commitment to improve their career. The training came a few days after Rwanda filed an application to world Football Association (FIFA) to host the FIFA U-17 World Cup in 2019.
Presidential campaigns will close on August 3rd while the 6,897,076 voters will go to polls on August 4th.
Three candidates; Paul Kagame of RPF Inkotanyi, Frank Habineza – Democratic Green Party of Rwanda and Independent Philippe Mpayimana are vying for presidency.