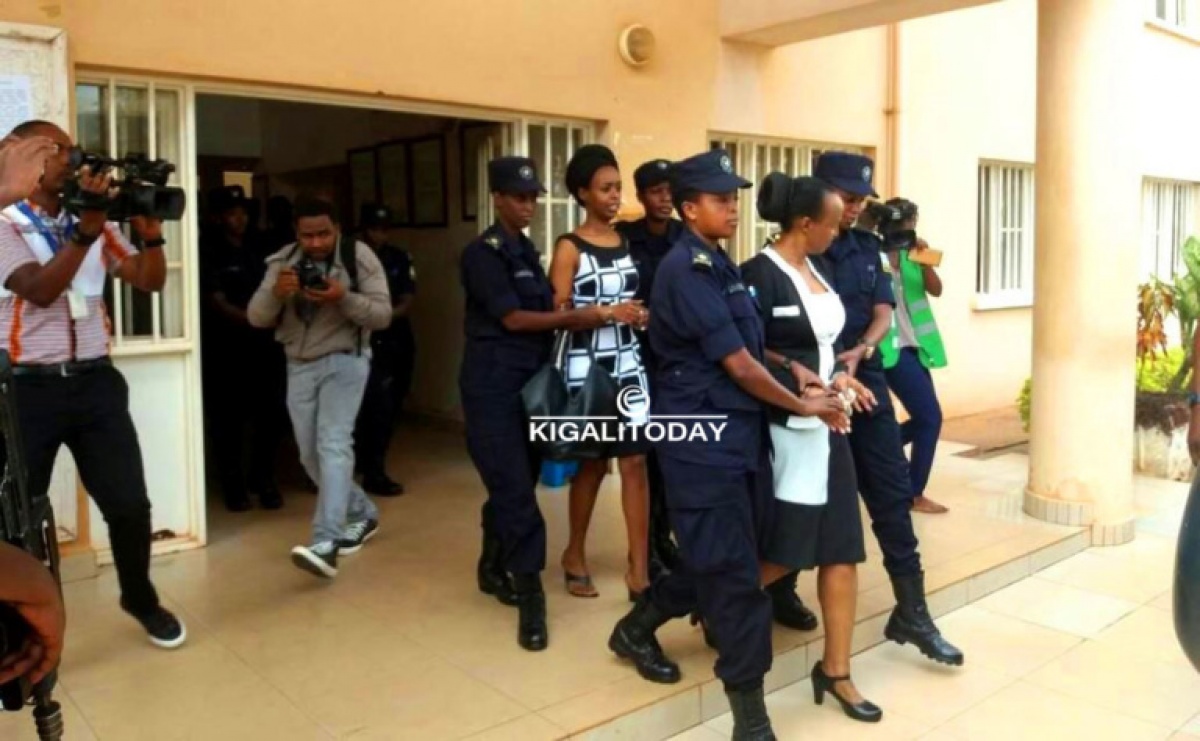 The trio are accused of inciting insurrection but both Adeline and Diane Rwigara face separate charges; Divisionism and forgery respectively.
On Monday this week, Prosecution had played 12 audio clips detailing Adeline Rwigara's conversations with other suspects living abroad, but requested the remaining 8 audios be played in a closed-door session.
Earlier before the session, however, Court had resumed the hearing in which the accused's lawyers said the decision by prosecution to keep hold of the audios was contrary to the law.
Prosecutors insisted the decision was legally taken – citing Prime Minister's order No.90/03 of 11/9/14 determing how a law on confiscation of communication tools is implemented.
While Diane Rwigara accused prosecution of its involvement in conducting forensic tests to determine her forgery where she was accused of using signatures of dead people during Presidential bid, prosecution provided evidence detailing how the exercise was conducted by experts and not prosecutors.
"Kigali Forensic Laboratory that tested falsification of Diane's signatures based on the results conducted by experts not prosecutors," prosecutors told court.