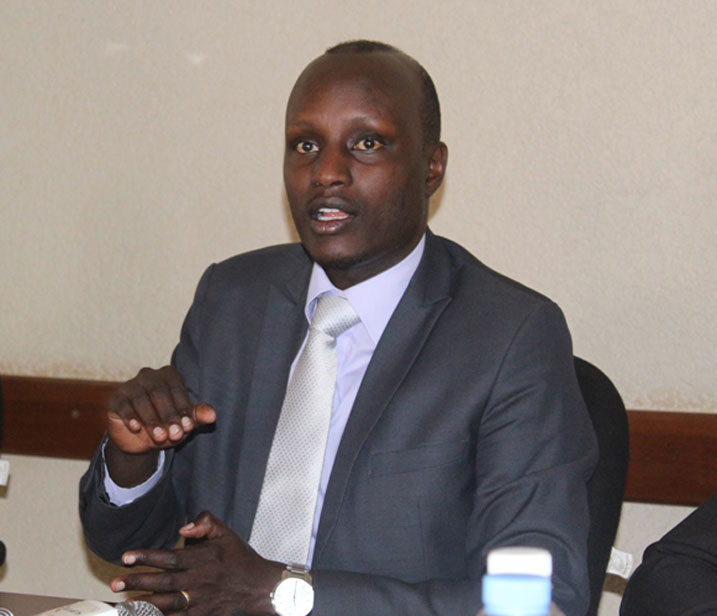 Didier Giscard Sagashya, the Executive Secretary of City of Kigali has been dismissed by city council over misconduct, city officials have said.
News of the dismissal of Sagashya was shared on the City of Kigali social media this morning.
According to a senior official, the dismissal was triggered by Sagashya's refusal to cooperate in the investigation that intends to find out a staff who entered an office of the City Engineer and tore files related to city housing inspection in Kigali.
Sagashya has also been accused of despising his workmates and officials say he was warned on several occasions in vain.
The city spokesperson Bruno Rangira confirmed the dismissal but said, "Details about this will be communicated later by the chairperson of Kigali city council."
Kigali city council is chaired by Athanase Rutabingwa, a lawyer by profession and former president of Rwanda Bar Association.
Eng Sagashya is most known for having been the deputy director in charge of Land and Mapping in the former Rwanda Natural Resources Authority which mapped the country land and issued millions of land titles.
He also worked as the Director General of Rwanda Housing Authority and later on combined this task with supervision in construction of Kigali Convention Centre.
A few months ago, he was appointed city of Kigali Executive Secretary replacing Jean Marie Vianney Matabaro who resigned citing personal reasons.
Sagashya was also appointed chairperson of Rwanda Housing Authority board of Directors by cabinet last week.