BPR Atlas Mara has made a new record in achieving time management for its customers and security assurance for their money.
The bank has unveiled a new internet banking solution which includes a large number of transactions that a client can do from home, office, school or other businesses.
Launched on January 26th, the state of the art internet banking allows customers to pay for taxes, purchase electricity, pay for water bills, TV subscriptions, bulk transfers such as salary and funds transfer to other bank accounts instantly.
"This is a differentiator in the market since the transfer is instant and doesn't go through any manual intervention, customers are required to visit any BPR branch for sign up," the bank officials said at the launch.
The BPR mobile banking platform was upgraded to include more features whereby customers can now transfer funds to other bank accounts instantly without having to go through clearing approvals or 3rd party checks.
To access this service, customers can register to any BPR or download the App for free.
In partnership with Rwanda Telcos – MTN and Tigo, BPR has also introduced Push and Pull services.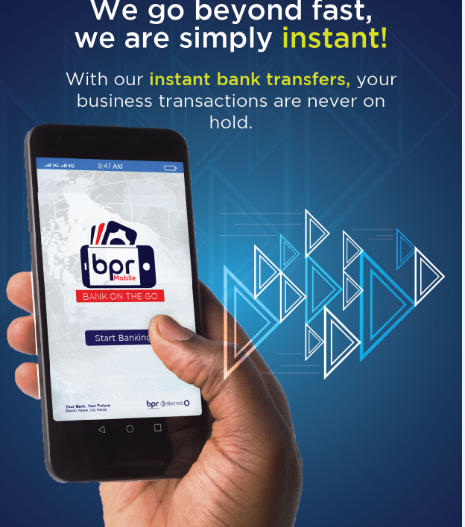 With Push and Pull, customers with BPR accounts can transfer their money from the account to Tigo and MTN E-wallets and vice versa, through a user-friendly transaction.
A customer will have to just grab a phone and dial *182# sending to MTN mobile money and *500#
sending from Tigo cash to BPR and *150# sending from BPR to Tigo cash.
The largest bank in Rwanda by customer base and branch network, BPR Atlas Mara has now achieved another milestone that will help the community seeking services from local government.
In partnership with Rwanda online, all BPR customers can now pay for different government services offered through Irembo.
The services include but are not limited to paying for a birth certificate, provisional or definitive and supplementary driving licenses, criminal record certificate and marriage certificates among others over the BPR counters in all branches.