Thousands of Rwandans dream to meet President Paul Kagame and interact with him vis-à-vis because he inspires many, but this is not always possible.
However, if you are a hard working professional you can stand a chance to meet and spend time with the president in your career's lifetime.
Welcome to the story of Daniel Nishimwe, a freelance guide who spent six good hours with President Kagame during a guided tour through Akagera National Park.
In August 2017, Nishimwe 30, was informed that there was a special visitor and he was selected to give guiding services to the special visitor.
Later on, he was told that the visitor was President Kagame.
"At first, I did not think about it so much because my understanding was that I would do what I always do, but as time ticked away, I started meditating about the person of the president and began fine-tuning," says Nishimwe.
"I was told to plan for the trip, and when the D-Day, September 5th 2017 arrived, it was evident that I was waiting for a very special visitor."
Nishimwe's normal day begins by waking up at 6am, but on that day, he woke up at 3am and boarded a vehicle of Akagera national park, he headed to Gabiro where logistics arrangements and briefing was scheduled to take place before embarking on the journey.
"It is a very important exercise to verify the vehicle's condition and check all other details which cannot be availed while inside the park before you take off," he says.
At 5am, Nishimwe was at Gabiro for this check-in exercise. Three safari cars plus the presidential convoy were verified and it was decided that they could do the trip.
Nishimwe, the safari vehicles and the convoy headed to Mihana Plains where the president met them.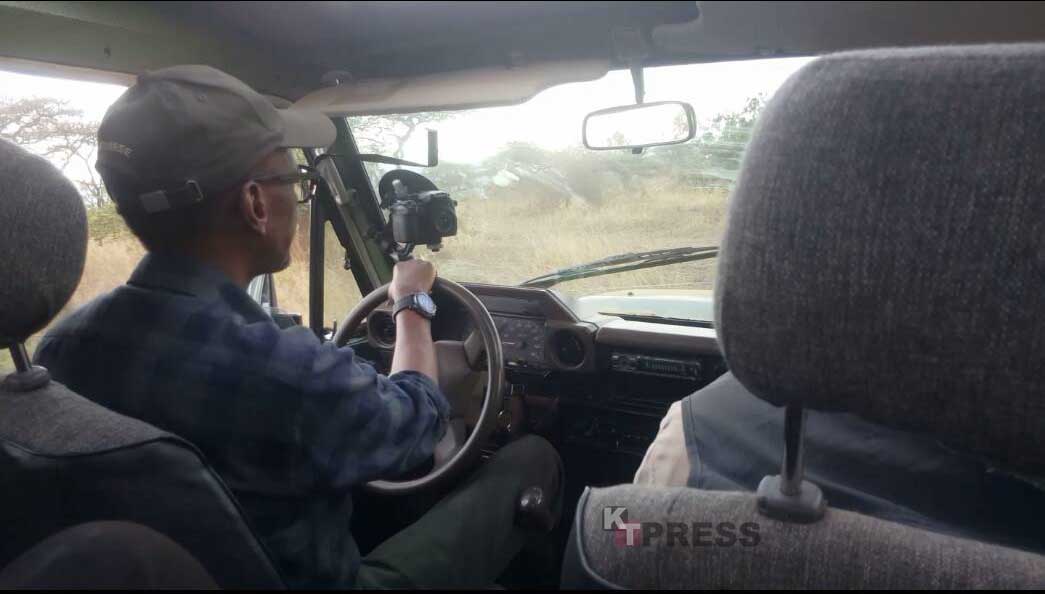 At 11am, President Kagame landed at Mihana plains and was ushered to a safari car – a long Toyota Land Cruiser built in accordance with wildlife tourism.
On board were three people including the president himself, Peter Greenberg, CBS News Travel Editor who was doing a documentary and Nishimwe as the guide.
"By principle, when you are giving guiding services, you have to be in the same car with the people you are guiding," Nishimwe told KT Press.
"The president was driving, and the journalist was sitting beside him. I sat in the backseat."
On board, Nishimwe said, the interaction was really interesting. The president was talking to us just like his fellows, and this wiped away my anxiety that was expected when you know that you are serving a very important person.
"Whenever he had a story about an animal or something else, he would share it, and I would do the same. Sometimes I would suggest that we stop so I can explain about an animal, a place or any other detail that mattered."
Of all the stories about animal families, said Nishimwe, the president was surprised by the life of the Deffassa Waterbuck, a kind of antelope in Akagera National Park where males fight vehemently to dominate.
"Their fight is so hard that they even willing to die until there is a winner," said Nishimwe.
"At the end of the fight, losers form their team and the president was referring to them as the losers' army or group of losers."
Around 4pm, Nishimwe and his visitors were back. They stopped over at Karenge Bush Camp, a hospitality facility.
"The president told me; you are doing a good job. He congratulated me, then we posed for photos before we bid farewell," said Nishimwe.
"Akagera car drove me home and my dear president received treatment he deserves at Karenge bush camp."
Meanwhile, Nishimwe joined Akagera National Park in 2013 when the park was recruiting freelance guides. In the first lot, 15 freelance guides were selected and their number has grown to 26 guides ever since.
An undergraduate of  Maths, Biology and Education from University of Rwanda, Nishimwe is president of a cooperative that was formed by the freelance guides.
The cooperative also has community and cultural activities supported by the park.
His passion in tourism is bird watching, but says his love for wildlife in general keeps him going.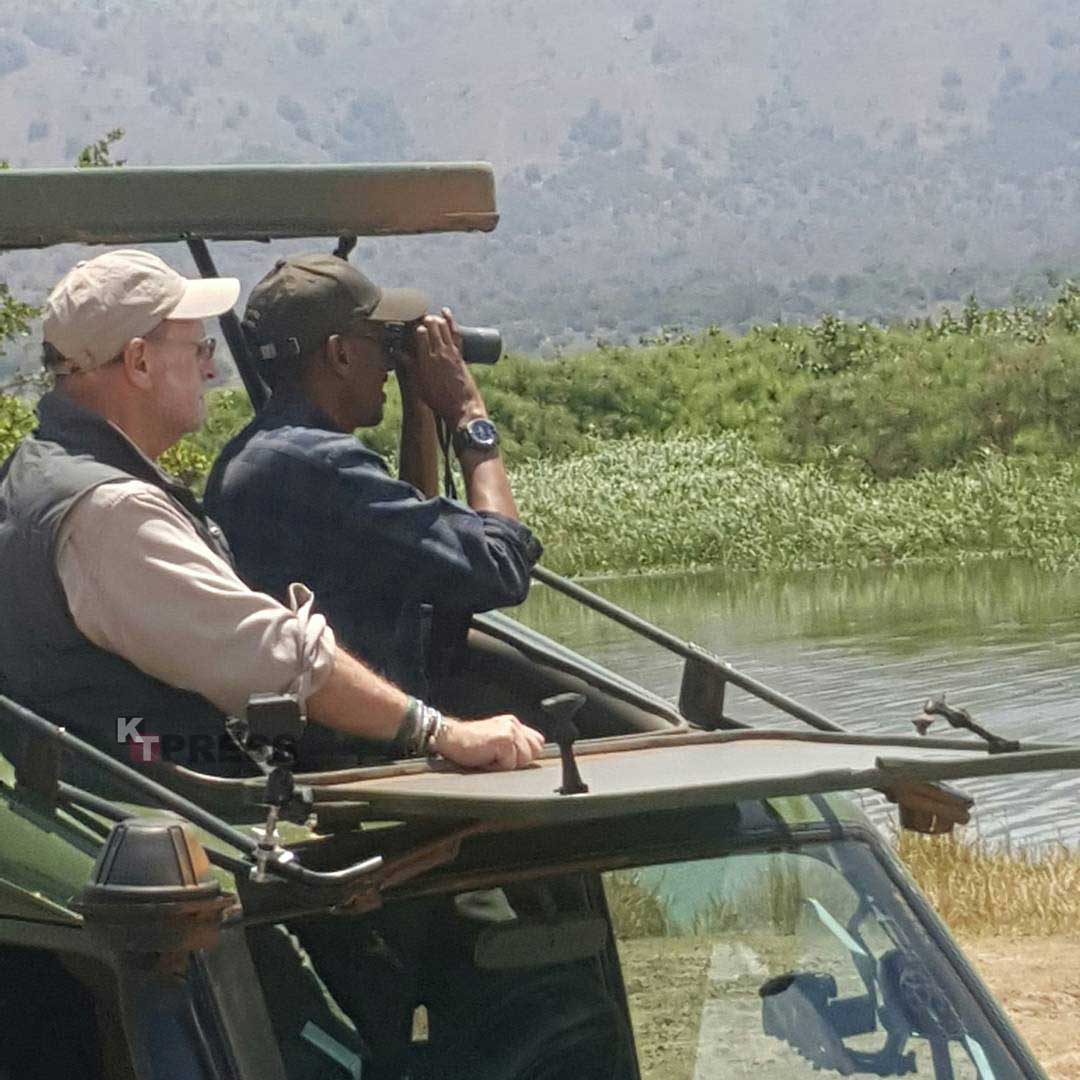 Beside President Kagame, another tour he enjoyed the most was the one with Israeli Foreign Affairs Minister last year.
According to Akagera management, 2017 was a year of success where 50% of the total 37,284 visitors to Akagera were Rwandan Nationals.
The park achieved over USD $1.6 million net in park revenue, up by over 20% in 2016 and contributing more than fifty percent to Akagera management annual budget in 2017.
The introduction of Black Rhinos  last year in Akagera national Park registered  Rwanda on the list of big five countries.
Rwanda Development Board (RDB) projected that the tourism sector would fetch about $444 million (about Rwf370 billion) in 2017, up from $404 million the previous year.