For the last four years, without interruption, cycling has proved to be the source of happiness for Rwandans, compared to other sports.
After claiming yellow jersey for all that period every year in the home competition – Tour du Rwanda which has grown to become continental, the young riders have now won La Tropicale Amisa Bongo, number one tournament in Africa.
Areruya Joseph 21, won the tournament on Jan 21st  and was received home on Tuesday with a pledge to participate in Tour de France in near future.
Media turnout, executive vehicles coming to form a heavy fleet from Kigali International airport, on top of a crowd of enthusiastic supporters in a parade tells it all; the sport is favorite in Rwanda and a bicycle will soon draw the attention of entertainment/ sports planners.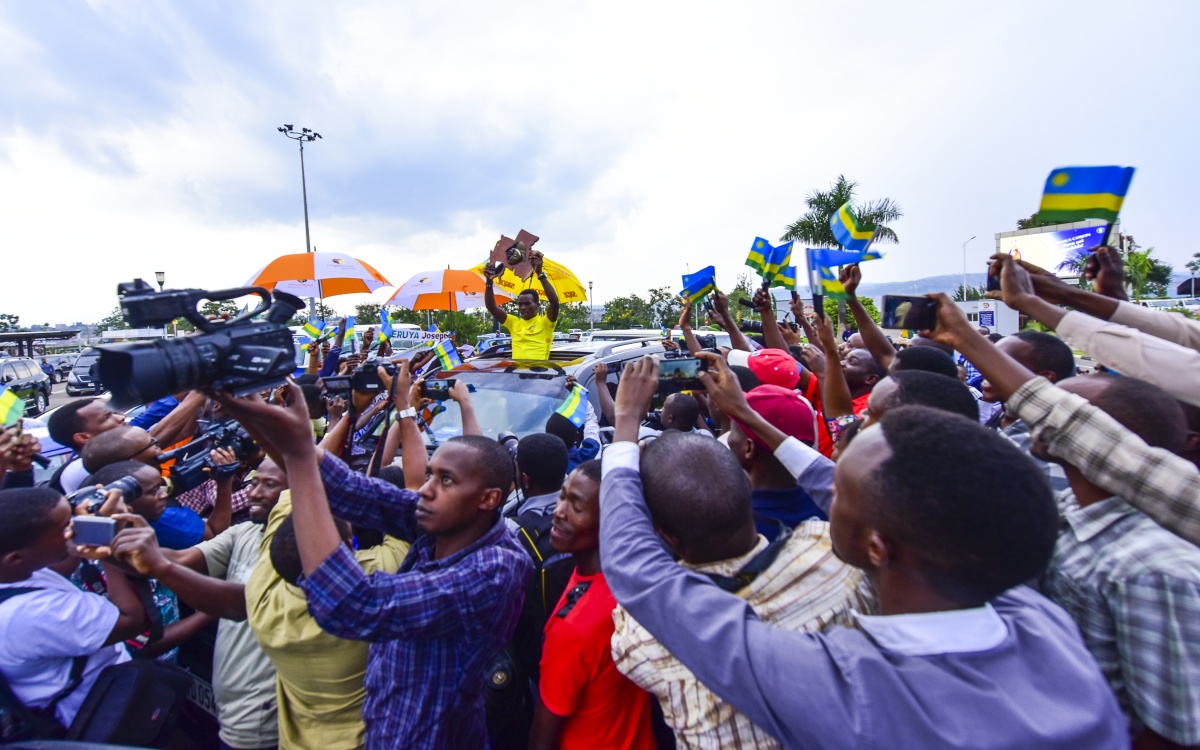 Media fraternity, the public receives Areruya Joseph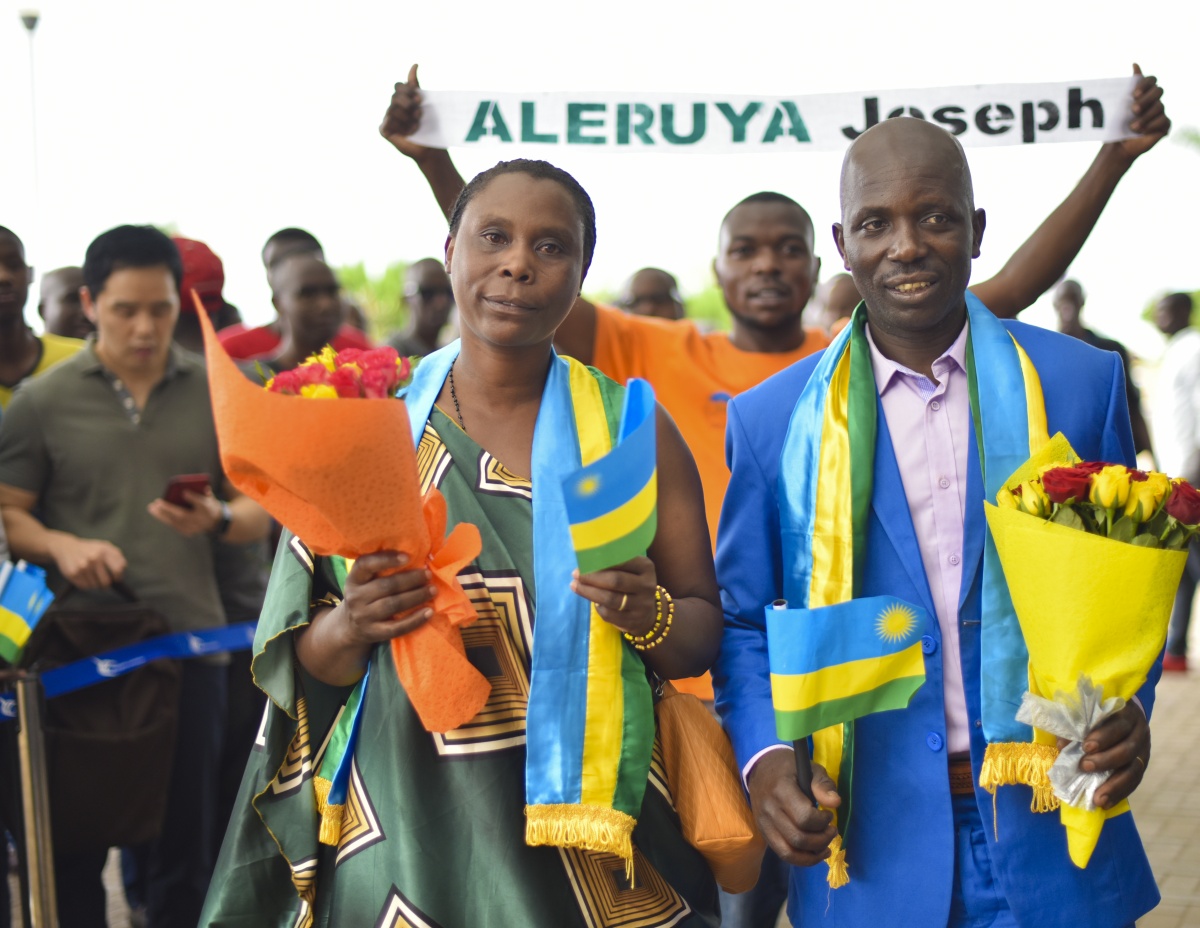 Areruya's Parents. Father, former cyclist also believes that his son will make it to Tour de France. The son promises never to disappoint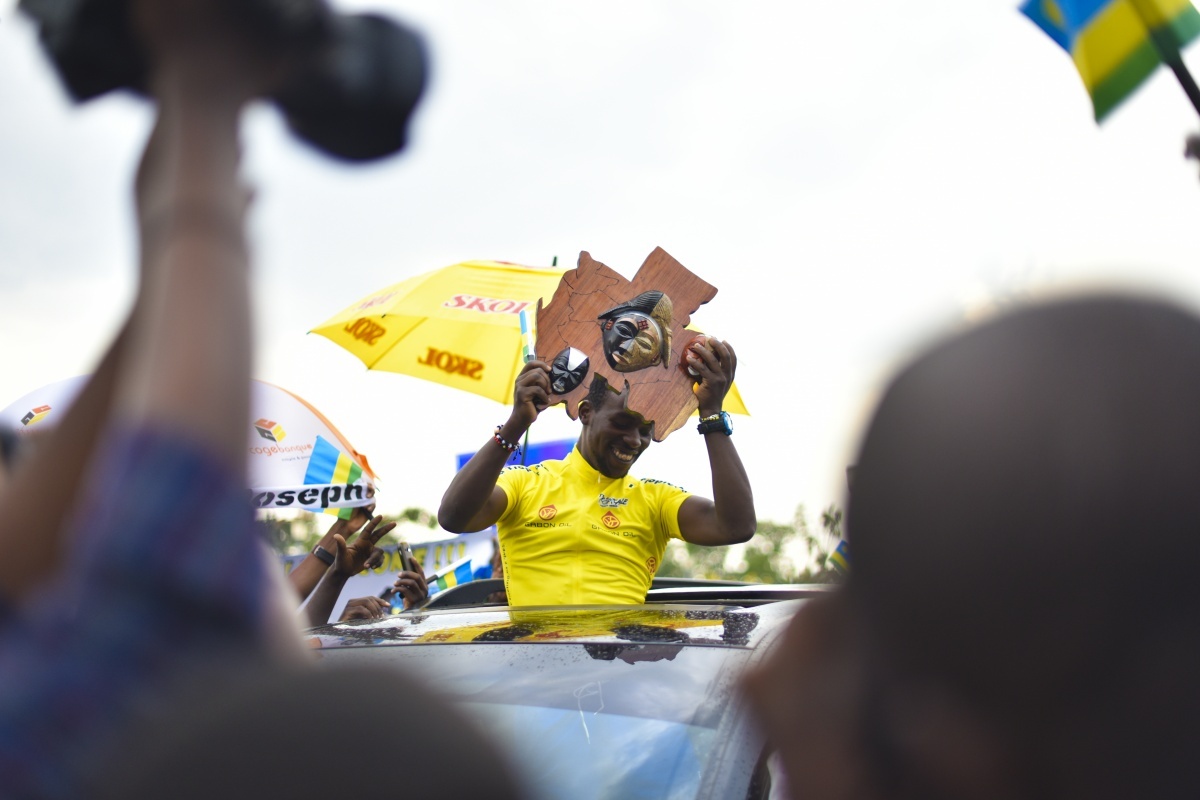 This prize, an art craft made of wood has a form of Gabon's map. La Tropicale Amissa Bongo is continental cycling competition from Gabon