This weekend Rwanda's Areruya Joseph became the first Rwandan and third African to win La Tropicale continental award, thus he had on a podium Gabonese President, Ali Bongo Ondimba personally congratulating him.
The star cyclist and his team is expected to get hero's welcome from the government, cycling fraternity, his family and fans upon landing at Kigali International Airport this Tuesday at 3pm local time.
According to Rwanda Cycling Federation (FERWACY), at 3pm, team Rwanda will be received at Kigali International Airport where a parade is organized.
The parade will proceed down to Giporoso then conclude at Kigali indoor stadium – petit stade for a party.
But how far did the young man, known to his circles as Kimasa (literary translated as the Bull) come from?
Until last year, the name Areruya Joseph was little known to Rwandans except his family and relatives in Kayonza district where the 21 year old started cycling from at a very young age.
KT Press explores how Areruya came to be the household name among Rwandans who have now slowly started shifting their love for football to the cycling sport.
"At the age of seven, he (Areruya) would not allow me to park my bicycle. He would immediately grab it and start riding whenever I returned home from road workout," Jean Marie Vianney Gahemba, Areruya's father – a former amateur cyclist himself  who lives in Kayonza told KT Radio.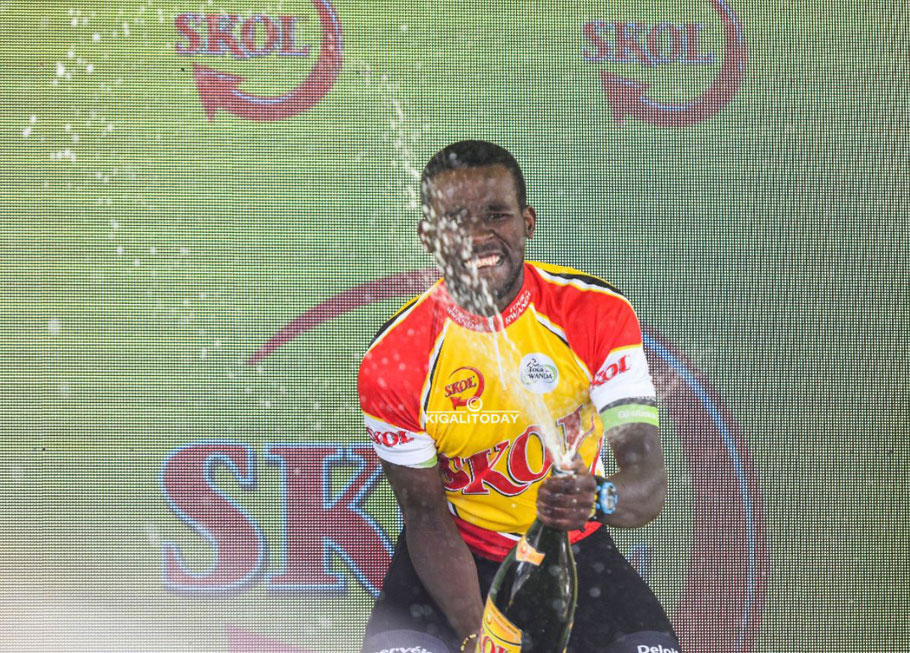 Like father like son, Gahemba, a cyclist who never got a chance to win any tournament recognized the talent in his boy and decided to give him all the chances to develop the talent.
Gahemba says that he allowed his first born son among six children to do whatever he wanted with the family bicycle (a Hero bicycle-an Indian made bicycle locally known as 'Pneus Ballon') and Areruya was at most times the one to go shopping and transport goods on the weekly market day.
Areruya's love for the bicycle was so deep that he put his education at stake.
Sometimes his father had to remind him to drop the bicycle and go to school.
"He always refused to do as directed and instead kept riding without resting or thinking of anything else as important to him but the bicycle," Gahemba said.
Areruya dropped out of school after completing his primary six but this didn't stop him for dreaming big.
While others used modern light weight sports bikes, in 2011, at the age of 15, Areruya took his first shot to cycling stardom with a heavy Hero bicycle enrolling with Les Amis Sportif Cycling club to participate in local and national cycling event but didn't succeed to raise his name among big cycling names like Nathan Byukusenge, Abraham Ruhumuriza and Valens Ndayisenga.
Les Amis Sportif academy prepared him for the best. With his heavy bicycle he was listed by the National Cycling Federation (Ferwacy) among junior cyclists in 2012 and he participated in the Huye-Kigali race in which he clocked in 2nd place.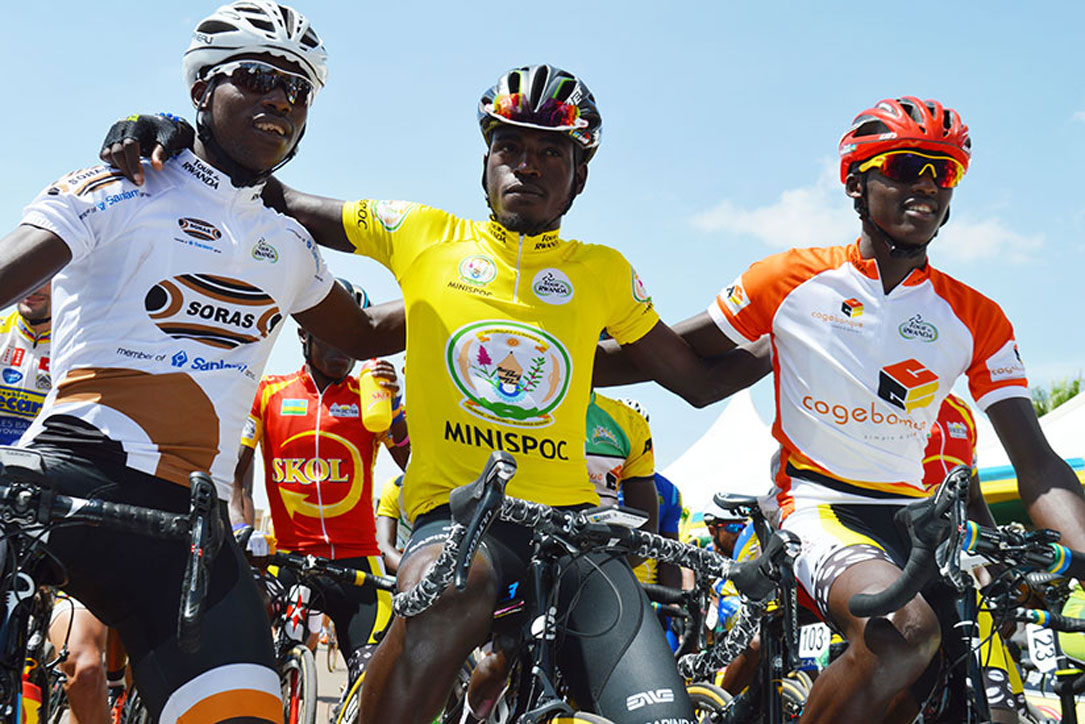 This was just the beginning of his rising star. In 2013, for the first time he got special professionalsport bicycle made for the cycling game and in 2014, he was scouted for professional cycling by Team Rwanda trainer Jonathan Boyer- who enlisted him for the continental mountain bike event in which he scooped 3rd place, coming home with Bronze medal.
In 2017, Areruya became a signature name after winning the Tour du Rwanda 2017 staging an impressive performance in the eight days event challenging African cyclist including the trophy holder Jean Bosco Nsengimana.
Born on 23rd November 1996 he got his rare family name- Areruya (Halleluiah) – meaning Praise God, the pro-cyclist maintains his signature of making a sign of the cross before and after every race.
His father Gahemba believes that his son will win the Tour de France making a historical mark for Rwanda in the global game.
Today Areruya has a contract with Dimension Data cycling club, but so far global teams like Directe Energie (France) and French Professional Continental cycling team Delco Marseille Provence also want him.
"My son is young and his zeal and appetite for wining will make him succeed," Gahemba said.
La Tropicale Amissa Bongo winners
2018: Joseph Areruya (Rwanda)
2017: Yohann Gène (France)
2016: Adrien Petit (France)
2015: Rafaâ Chtioui (Tunisia)
2014: Natnael Berhane (Eritrea)
2013: Yohann Gène (France)
2012: Anthony Charteau (France)
2011: Anthony Charteau (France)
2010: Anthony Charteau (France)
2009: Mathieu Ladagnous (France)