The government of Rwanda has handed powers to a United Arab Emirates(UAE)  based recycling powerhouse Enviroserve to manage and operate the E-Waste dismantling facility in Bugesera Industrial Park.
On January 19th, the Cabinet Meeting approved Lease Agreement between the Government of Rwanda and Enviroserve that has been in the pipeline for months.
The move is expected to speed up government targets to deal with accumulative electronic waste that is mostly found in schools, ministries, and private institutions.
So far, the new e-waste facility has started refurbishing computers and distributing them in secondary schools to help students grow their technology dreams.
In December last year, Olivier Mbera, the Facility's Program Manager told KT Press that the plant has engaged in this initiative as part of corporate responsibility besides its core business.
So far, 400 computers, collected from stores in government institutions and Non-governmental organizations, have been refurbished and 200 of them were distributed to 10 schools in Bugesera and Kicukuro districts as of December 11th.
"We shall be distributing the computers every six months and we have decided to focus on the districts neighboring the plant as part of the agreement with Rwanda Education Board (REB)," Mbera said.
Enviroserve, with operations in 13 countries across Middle East, Africa and Caucasus, diverting more than 10,000 tons of e-waste away from landfill each year has the capacity to recycle a range of products like batteries, lights, and fluorescent tubes.
Enviroserve will involve itself from a contractual point of view, hopefully, but also definitely from an investment point of view according to officials.
"It was very easy, comfortable, and safe there (Rwanda). We found a way those products can be recycled and turned back out. We very much see ourselves as a solution provider," said Stuart Fleming, Group CEO of Enviroserve UAE in an interview at the 2016 world government summit, shortly after a business visit in Rwanda.
Rwanda has all the regulations in place to manage e-waste and recycling is a huge part of the government drive towards sustaining its Green policies at hand.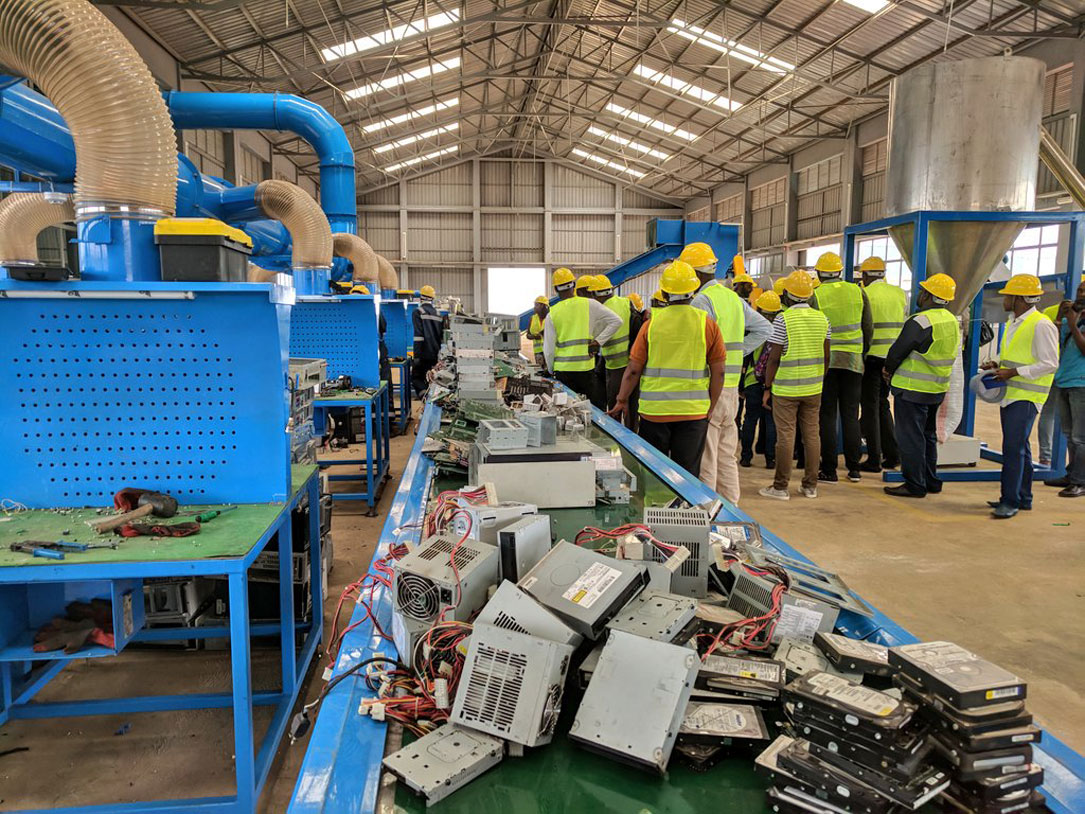 In the meantime cabinet also approved a Draft Law determining the Use and Management of Water Resources in Rwanda.
With Rwanda setting up a big industrial part (SEZ), also approved by same January 19, 2018, Cabinet, there is more waste expected to be generated in the next decades.
Enviroserve comes to Rwanda alongside the likes of Dubai World, which has already committed forty million dollars of investment in Rwanda- showing a growing appetite for the UAE investment interests in Rwanda.