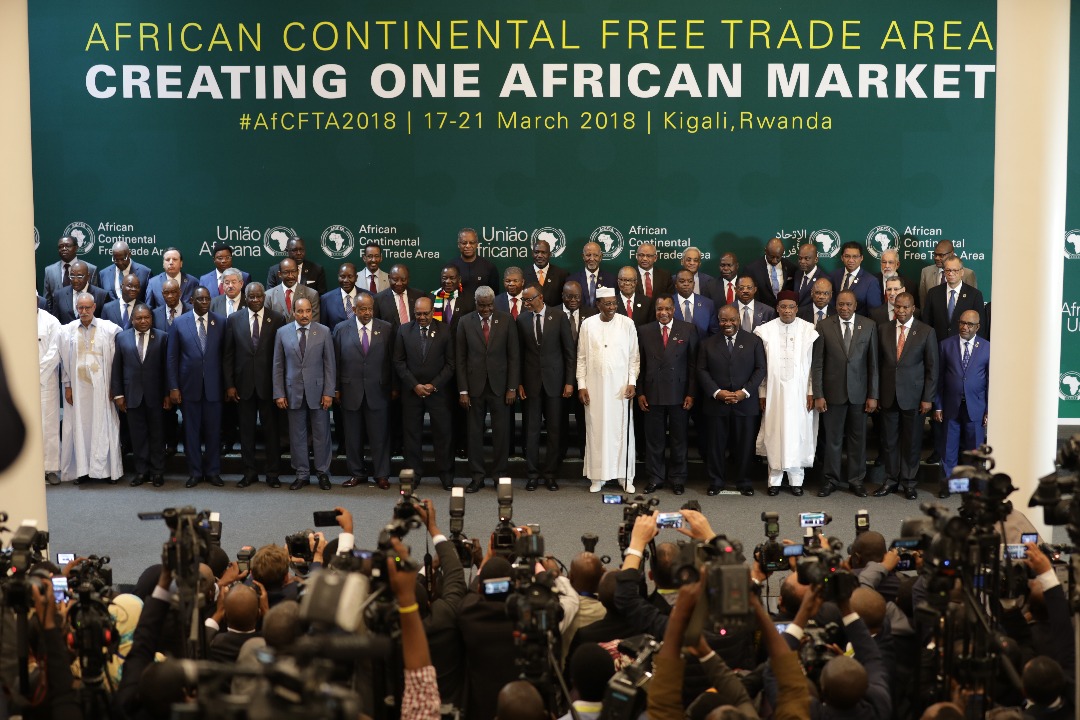 Creating one African market
President Paul Kagame launched the historical signing ceremony of the agreement establishing the African Continental Free Trade Area, which he said, it goes beyond the endorsement of documents and includes creation of an Africa everyone dreams of.
Wednesday, March 21, dozens of African Heads of State and government are in attendance to append their signatures on the continental deal.
They are accompanied by delegations including Foreign affairs ministers, in most cases, to witness the signing.
With this key legal document, heads of state will also endorse the Protocol on the Free Movement of Persons, and the Kigali Declaration, which, Kagame said, 'expresses our unity in moving our continent forward'.
Kagame who doubles as current Chairperson of the African Union who also had presided over the closed door session of heads of state told participants that the day marks a dream come true.
"The Continental Free Trade Area is the culmination of a vision set forth nearly 40 years ago in the Lagos Plan of Action, adopted by Heads of State in 1980," he said.
"That undertaking led directly to the Abuja Treaty establishing the African Economic Community in 1991."
The president also cited other efforts that led to this event, the Regional Economic Communities.
"They have been the model and the engine for Africa's economic integration and they will continue to be," Kagame said.
Kagame said, the present agreement is the way to go for Africa development.
"The promise of free trade and free movement is prosperity for all Africans, because we are prioritising the production of value-added goods and services that are "Made in Africa" Kagame said.
This creates an advantage not only to Africa, but also to the continent's trading partners.
"At the same time, we will be in a better position to leverage our growing strength and unity to secure Africa's rightful interests in the international arena," Kagame said.
This brought the president to draw a conclusion that the present document is far from being just a signature, rather serves a starting point of creating an Africa everyone dreams of.
"This is not just a signing ceremony. Today's deliberations are critically important as we chart the next steps on our journey towards the Africa we want," Kagame said.
The President acknowledged all the people who worked on these documents, be it those that are present, and others that are no longer there.
President of Mahamadou Issoufou, the Champion of the African Continental Free Trade Area also congratulated the countries that made it to this event, which he termed as very key.
"You know, 44,000 km is too much. Let us take down those walls, let us pursue that dream and realize prosperity."
He said, "Let's stop being an Africa which is just a source of row material and yet import manufactured products."
Kagame said, the signed agreements are to be counted among the most consequential actions that this Assembly has ever taken.