They do not accept media interviews. They hide their faces when a camera is pointed at them – even the small babies know this.
Meet the 2,523 strange refugees from Burundi.
At around 6am, Rwandan authorities packed them in several dozen buses with all their belongings. They had been housed in a transit center in Gashora, Bugesera district.
In a journey that lasted about one hour they were at the Nemba border.
Inside the buses, they were singing religious songs. Some buses were loaded with only luggage – basically everything they own.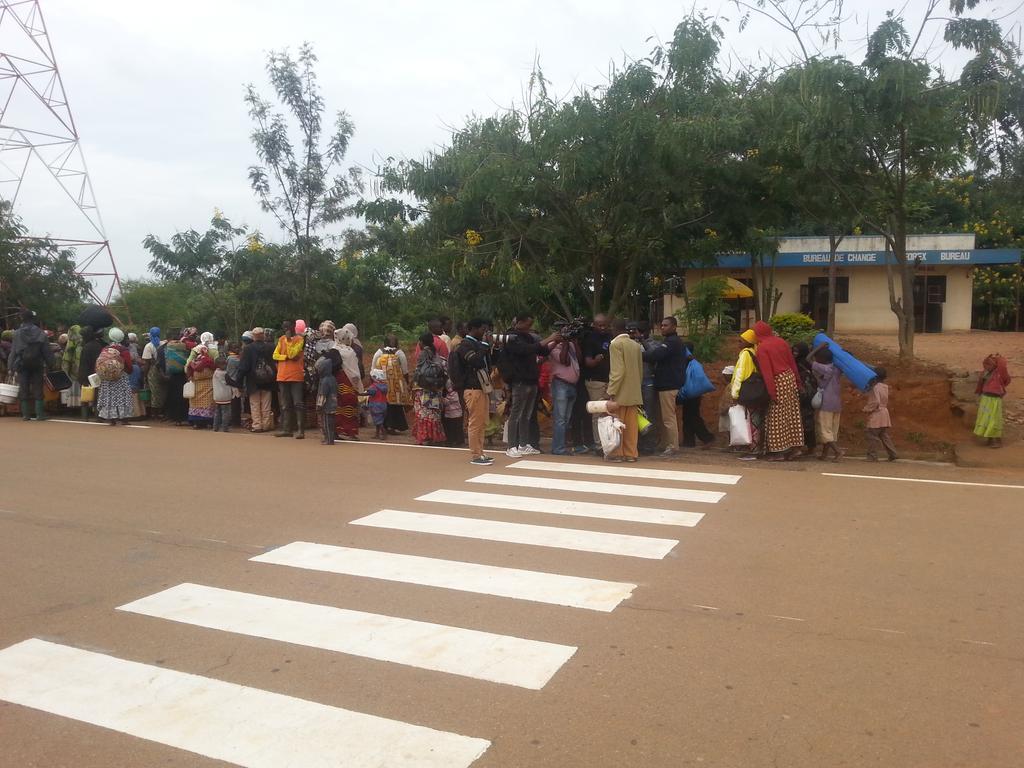 Along the highway, the Rwandans they passed shouted: "mutahe ntimuzagaruke!!!" (go and never come back!!!).
At the border, Rwandan officials recorded each of them as they crossed over. On the Burundi side of the one-stop border, the refugees were received by armed Burundian police and soldiers.
The buses carrying belongings were allowed to cross over to Burundi side. But there were no vehicles waiting to transport the refugees. It is unclear where they will be headed next.
Thus far is the story of the Burundians who on the afternoon of March 7 arrived at the Rwandan border in Rusizi district from Congo. Tired and desperate, they were narrating tales of unimaginable suffering back in the Congolese regions of South Kivu.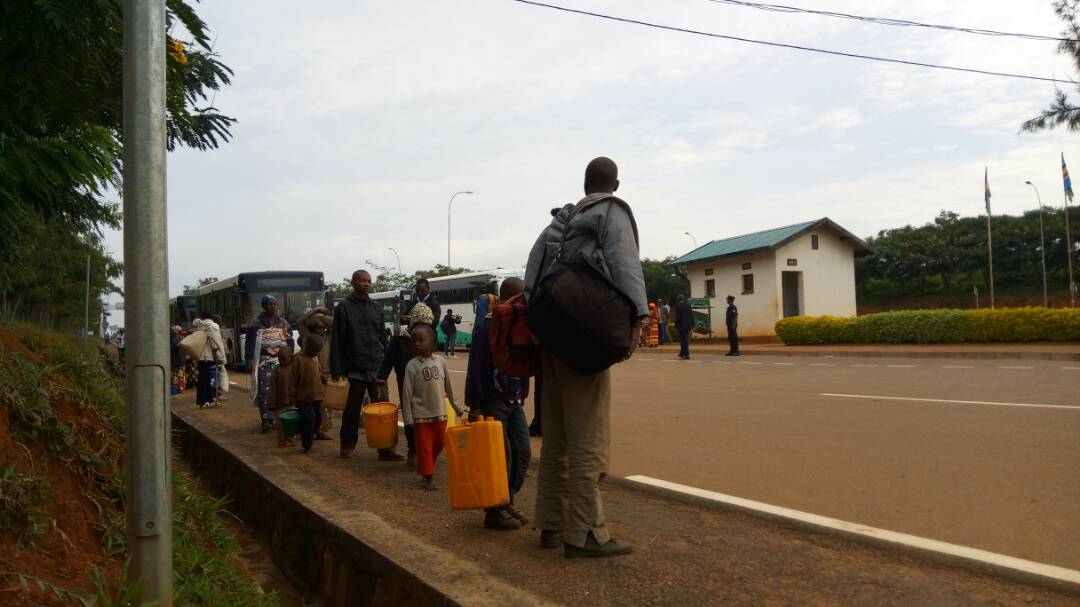 They had walked days to get to Rwanda. The refugees said Congolese villagers and armed gangs attacked them.
But then what followed has left Rwandan officials baffled. The refugees refused to be registered as is the common practice. The parents holding sick babies refused to hand them over for treatment and immunization against polio and Rubella.
Since eastern Congo is facing a cholera outbreak, there are treatment facilities along all border entry points. They refused to be tested or even wash their hands.
That was only the beginning of the weeks Rwandan officials may never forget. Refugees also refused packed food, demanding that they be given ONLY fresh food harvested by themselves. Up until last week, the refugees have locked themselves away, avoiding any contact with Rwandans.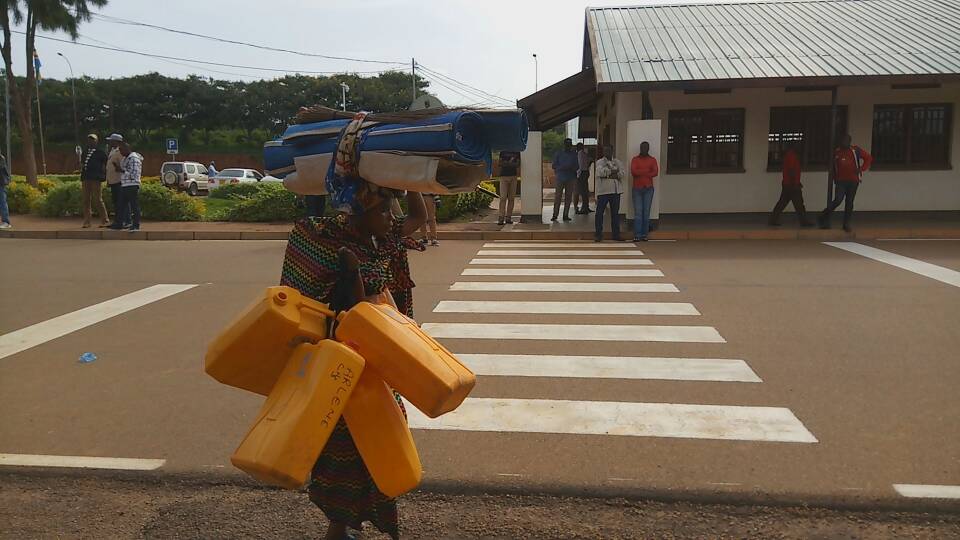 Last week, Rwanda decided to relocate them to permanent structures in other areas. They were moved to a transit center in Gashora, in Bugesera district – which is about an hour from Burundi.
As they disembarked from buses at the border, journalists struggled to find any who could talk. They were only shaking their heads – looking irritated by the rampaging media.
Some did speak though. A man said Burundi must accept them with their religious beliefs. "The Virgin Mary has guided us from wherever we have been and will look after us. We cannot abandon God," he said.
"The Congolese chased us from their country because they detested our faith, God have mercy on them."
Asked why they had refused all help, food and treatment from Rwanda, he responded: "God takes care of everything. Those medicines damage our bodies and kill the soul."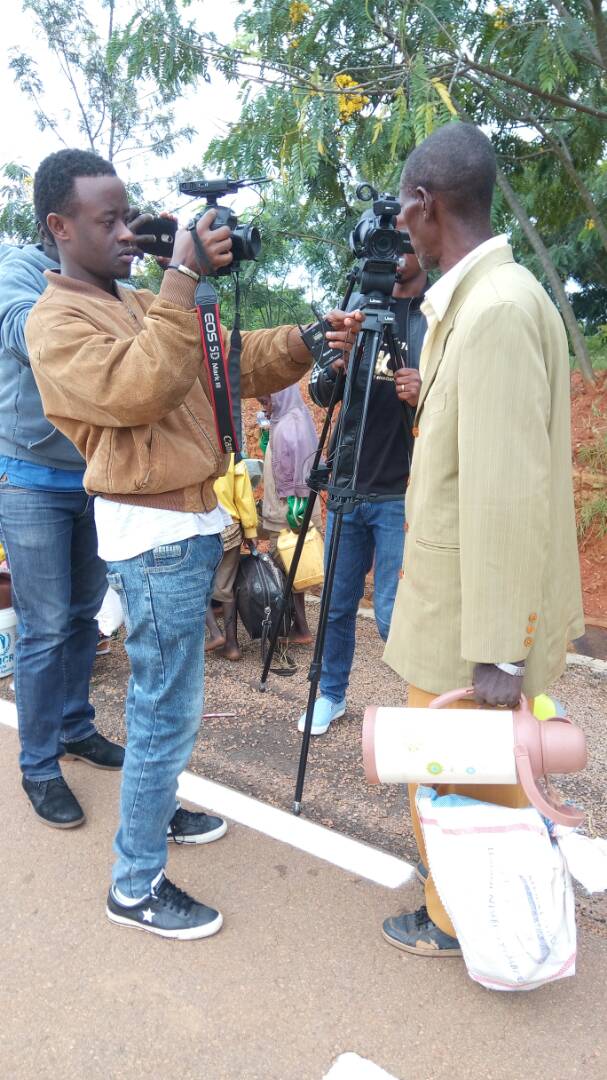 An elderly woman said she was happy with how they had been received in Rwanda. "Our Rwandan brothers and sisters treated us very well. Even those who had been detained were released. We are all going home. The Virgin Mary is our God should bless the Rwandans."
These refugees are said to belong to an obscure Catholic sect that follows a female prophet called Zebiya and they claim to have fled Burundi due to religious persecution and yet they have now decided to go back.
On March 28, the Burundians moved their resistance to another level – trying to hold a protest. Rwandan Police detained some 33 of the ringleaders. They were released and are heading home.
Meanwhile, in Rwanda there has been already more than 90,000 Burundian refugees in several camps. At least a dozen arrive daily – often at night, according to UN agencies.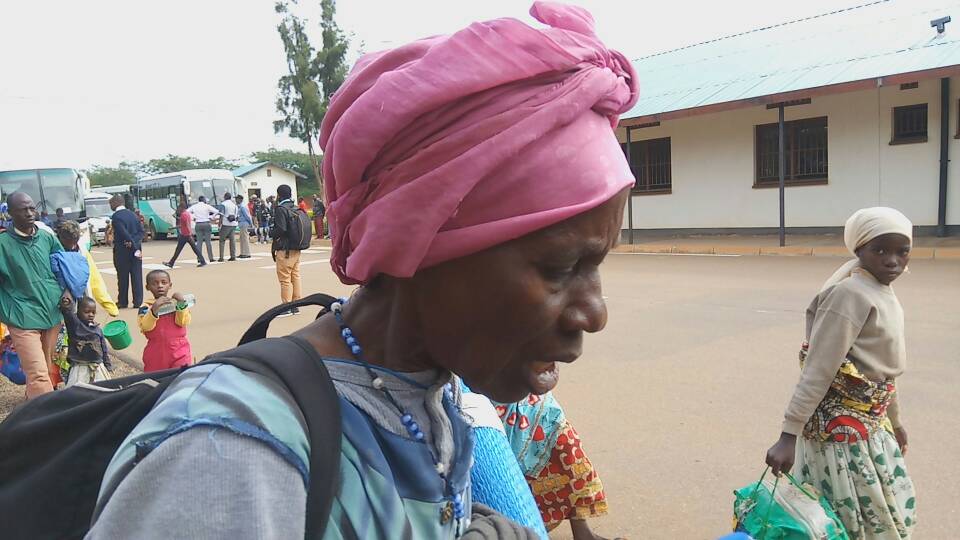 There are also thousands of other Burundians living in neighborhoods across Rwanda. They are running businesses.
At The Nemba border, there are no Rwandan vehicles going to Burundi as they were banned. But Burundian vehicles are coming to Rwanda.
According to available figures, 60,600 Burundians visited Rwanda between November 2016 to February 2017. They are regular travellers who visit and return to Burundi. For February 2017 alone 13,600 visited Rwanda.
Along with human traffic, come the vehicles. Some 5,700 vehicles entered Rwanda in the same period. For February 2017 alone, 1,400 Burundian vehicles came here and went back.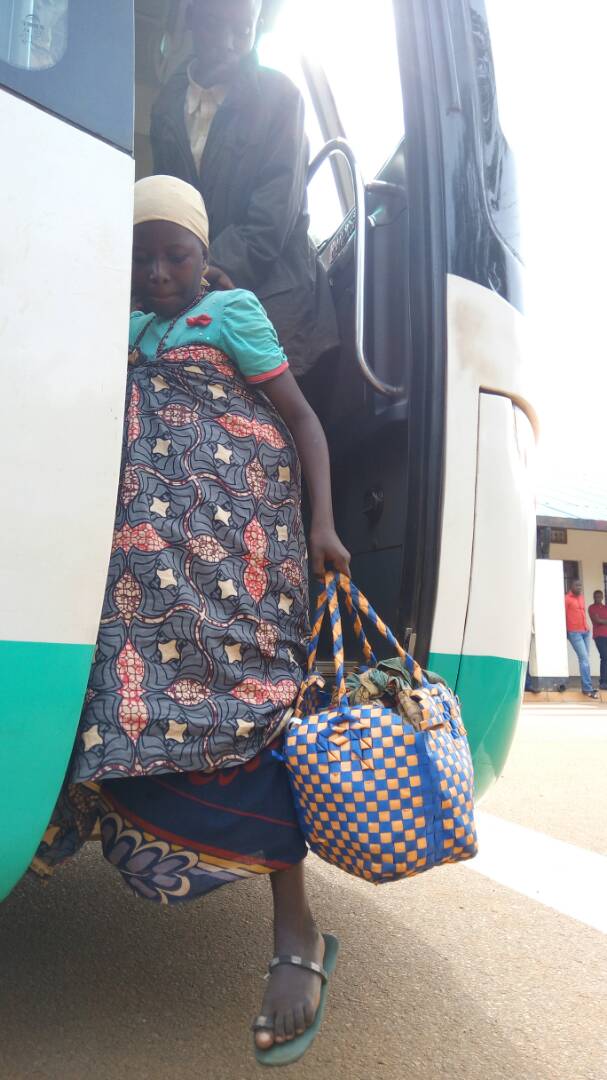 Back at the Nemba border as the Burundians crossed, they were being collected at spot besides the border post by their Burundian security.
The Rwanda government informed Burundi that it's people had decided to go home on Friday. But today, there were no vehicles waiting to transport them.
It remains unclear whether they will stay at the border, or will be asked to walk to their next destination.