Mo Ibrahim – the founder of Mo Ibrahim Foundation says there is a misconception about his style of criticism of people abusing power.
An African billionaire and philanthropist, Mo Ibrahim is known as an eloquent critic of some African leaders and their styles of leadership.
Speaking to KT Press on Friday ahead of the 'Mo Ibrahim Governance weekend' in the capital Kigali, Mo Ibrahim said: "I am not criticizing African leaders who delay in power, I am criticising only African leaders who abuse power. There is a difference between the two," he said.
"There are some African leaders who are doing a good job. We don't criticize them, we love them," he added.
The African billionaire and philanthropist started the Mo Ibrahim foundation in 2006 with a focus on the critical importance of leadership and governance in Africa.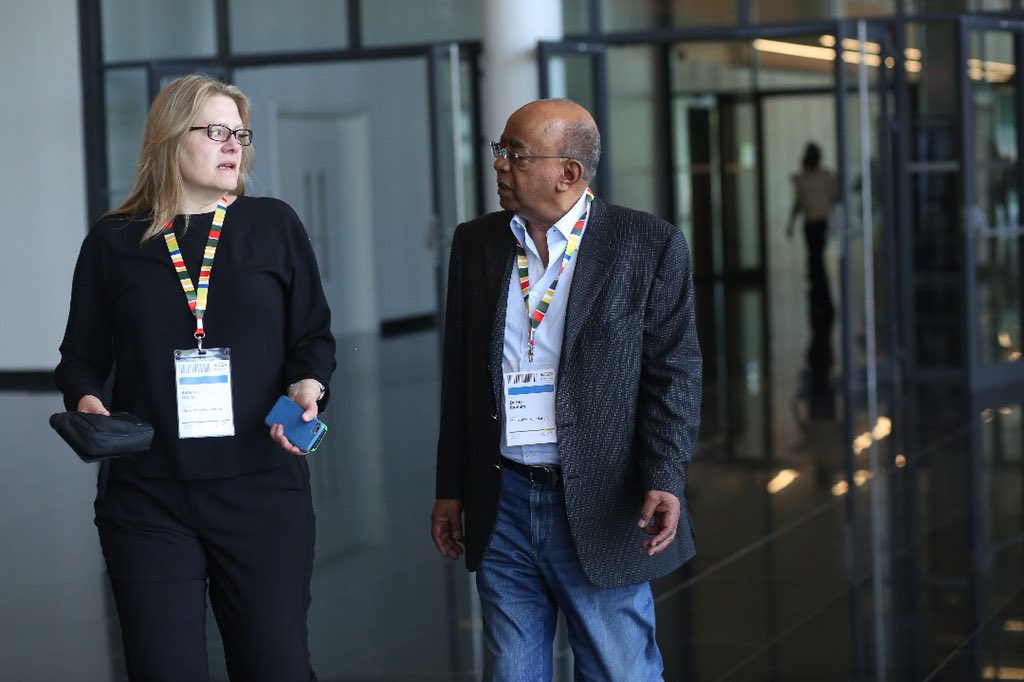 He said that this year's governance weekend will focus on Public Service.
"What is the contrast between the population and the public sector? We need to make accountable people who do not deliver," he said.
Meanwhile, the release of 2017 Ibrahim Index of African Governance (IIAG) found that while the majority of 40 African countries improved in overall governance over the last ten years, more than a half of them show this progress either slackening, or have positive trends showing signs of reversing, with decline in the last five years.
The report says that overall Africa average governance improvement has slowed down. This slowing progress is reflected in the governance categories of the IIAG.
In the last 5 years, more countries declined than in the last 10 in all the IIAG's governance categories apart from Safety and Rule of Law.
This year's annual Leadership Ceremony will start this Friday and will focus on celebrating the 2017 Ibrahim Laureate, Ellen Johnson Sirleaf, former President of Liberia.
President Paul Kagame and Chair of the African Union, will also deliver a keynote speech on leadership.
On Saturday, 28th on agenda at the Mo Ibrahim Forum is a high-level discussion on public service in 21st Century Africa.
The governance weekend will close on Sunday, 29th April 2018.