It is now official; from the evening of April 20, Rwanda starts a meticulous, complex and very expensive preparation for the one of the biggest gatherings of world leaders: the Commonwealth Heads of State and Government (CHOGM).
Rwanda defeats Pacific island nation of Fiji to become the first African country since Uganda in 2007 to host the summit. Asian tiger economy Malaysia pulled out – leaving the door open for Rwanda to win unanimous approval.
The leaders from all but two of the 53 Commonwealth nations spent the last two days in London discussing a range of global issues including security, trade and climate change. At the same summit, Queen Elizabeth also appealed to Commonwealth leaders to appoint her son, Prince Charles, to take over from her as head. The leaders approved her request.
On Friday evening, UK Prime Minister Theresa May made the official announcement of the CHOGM 2018 communiqué. The leaders had overwhelmingly endorsed Rwanda as host of the 2020 summit, held every two years.
So why is it such a big deal that Rwanda will be the next CHOGM venue? What will it take to pull off the event without a single glitch? To understand the logistics involved, KT Press has go back to look at previous hosts similar to Rwanda to have an idea of what is in store for the Kigali Government.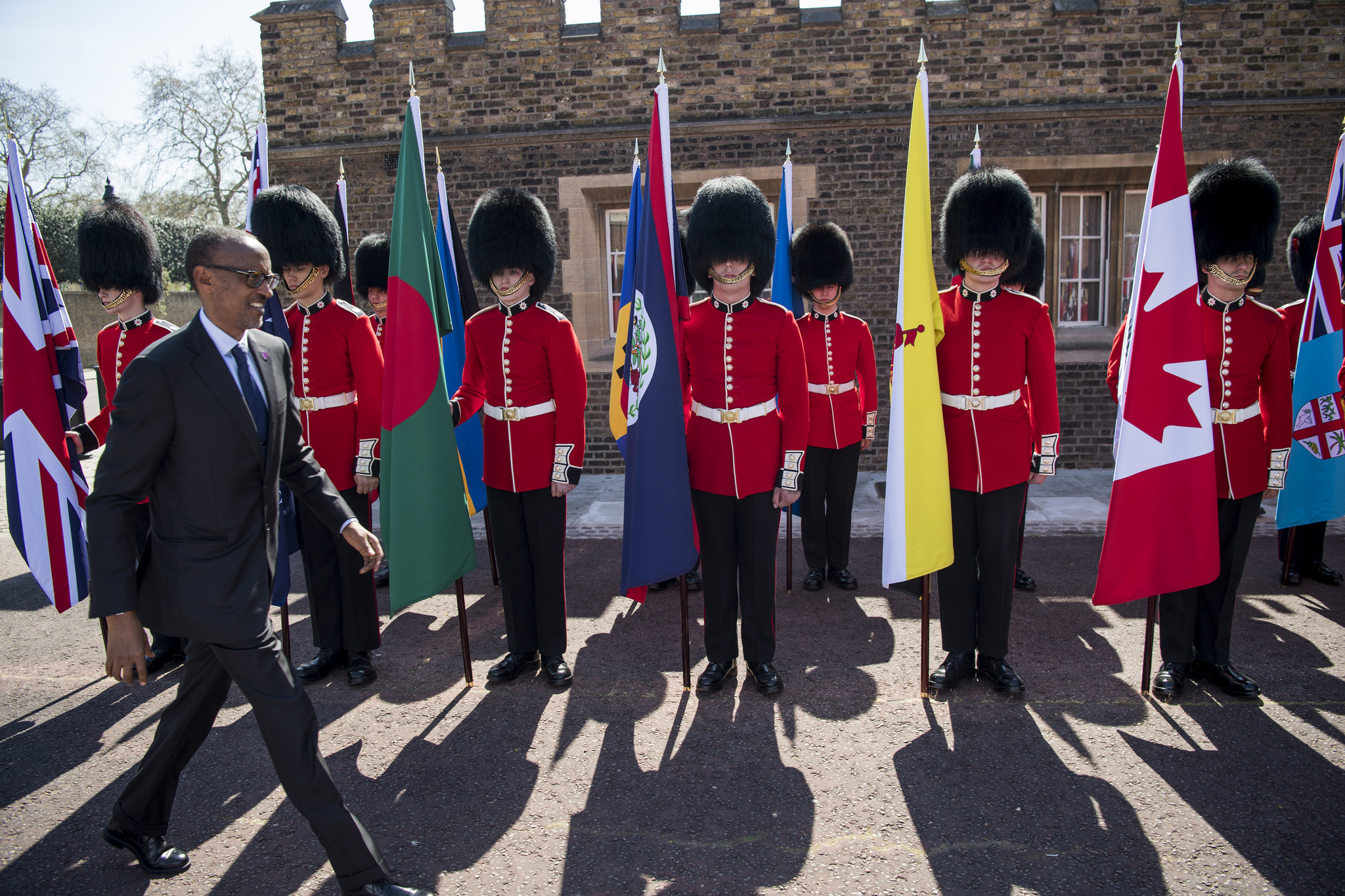 Cost
According to media reports based on official estimates, Trinidad and Tobago allocated more than $500m to host the November 2009 CHOGM at which Rwanda was officially admitted into the bloc. Rwanda's foreign minister Louise Mushikiwabo was there to receive the accession documents.
For the November 2007 CHOGM summit in Kampala, Uganda allocated Sh278billion (about $100million) to cover all the costs involved.
Malta, which hosted the summit in November 2015, spent only $8million on all the preparations. Sri Lanka set aside some 14 billion rupees (about $90m) for the summit.
What does this money do? The host government must put in place the best possible facilities from hotels, conference centers, transportation and security to beautify all the areas the delegates will stay and mingle. For countries that have shambolic infrastructure like free access roads – they have to part with a lot more.
When Rwanda hosted the African Union Summit last month, with more than 30 leaders in town, Kigali was at standstill. There was huge traffic jam as many of the available roads were closed. Already, work has been ongoing on several alternative highways.
Thousands of delegates
When the news media reports about the Commonwealth Heads of State and Government (CHOGM), it misleadingly sounds as though there are only presidents or prime ministers and their bureaucrats in town. NOT at all!
It is a tradition that before the leaders meet, there will have been a series of other big side gatherings. There is the Business Forum for the private sector from all the member states, Youth Forum bringing together future leaders, Peoples' Forum that largely hosts minorities and the Women's Forum to showcase and campaign for the women of the bloc.
Delegates to these events will have arrived like two weeks earlier and taking place on different days.
In London, the Commonwealth Secretariat announced that more than 5,000 were in the city for CHOGM 2018. Uganda hosted more than 4,000 delegates. All previous host nations have seen such a huge influx. All these delegates come with cash to spend.
Considering that Rwanda provokes more curiosity on the table due to its unique and painful history, we should brace ourselves for an even more number of visitors. Everybody across the bloc, who has not been to Rwanda, will be eager to visit.
Rwanda has become used to seeing huge numbers of international visitors like during the Kigali Amendment to the Montreal protocol in October 2016. But the AU Summitlast month was when it hosted many leaders – which caused such a shock to local infrastructure.
Out of the 53 members, Kigali will be planning for not less than 30 presidents and prime ministers. To have an idea of how many leaders will be coming, here is how previous hosts faired.
UK 2018: 52
Australia 2011: 36
Trinidad 2009: 34
Uganda 2007: 36
Malta 2005: 38
Nigeria 2003: 38
South Africa 1999: 47
Scotland 1997: 47
New infrastructure
For a country to host CHOGM, the city needs all the luxury it can offer, and the service offered cannot be any different. When Uganda and Trinidad & Tobago were preparing for the event, media reports suggested the Royals would not come due to issues concerning roads, hotels room status and type of transport available.
There was an explosion of new luxurious hotels and conference centers. Today, Kampala is dotted with a lot of them thanks to CHOGM. Other hosts like Australia, Malta, South Africa and New Zealand have not struggled with such issues as they usually have already established cities.
In Kigali, it is unclear if the government of Rwanda has had CHOGM on its mind in the past years or the new huge multimillion infrastructure projects are part of a wider vision to make Rwanda a conference hub.
Construction work is rushing fast on the new Bugesera International Airport due to be completed in December 2019. It will have taken some $818m.
For hotels, in addition to already existing global brands, others like Sheraton are coming.
In London, President Paul Kagame was accompanied by First Lady Jeannette Kagame and a host of senior government officials.