Emelliene Uwimana has been secretly living on top of human bodies of Tutsi killed during the 1994 genocide against Tutsi.
When Genocide erupted, Uwimana was living in Gahoromani – a famous trading area in Kabeza village, Gako cell in Masaka sector in Kicukiro district – just 20km from the capital Kigali.
For all this period, she has enjoyed sleep at night, carried all her daily activities in a house and compound covering mass graves containing genocide victims.
She gave birth to two children in the same compound and lured a dozen of tenants, earned money from them and rejoiced whenever she was paid rent.
This week,  a mass grave as deep as 30 meters wasa duscovered in the living room of her 3 bedroom house, but her kitchen and annexes that host tenants are also said to have other mass graves.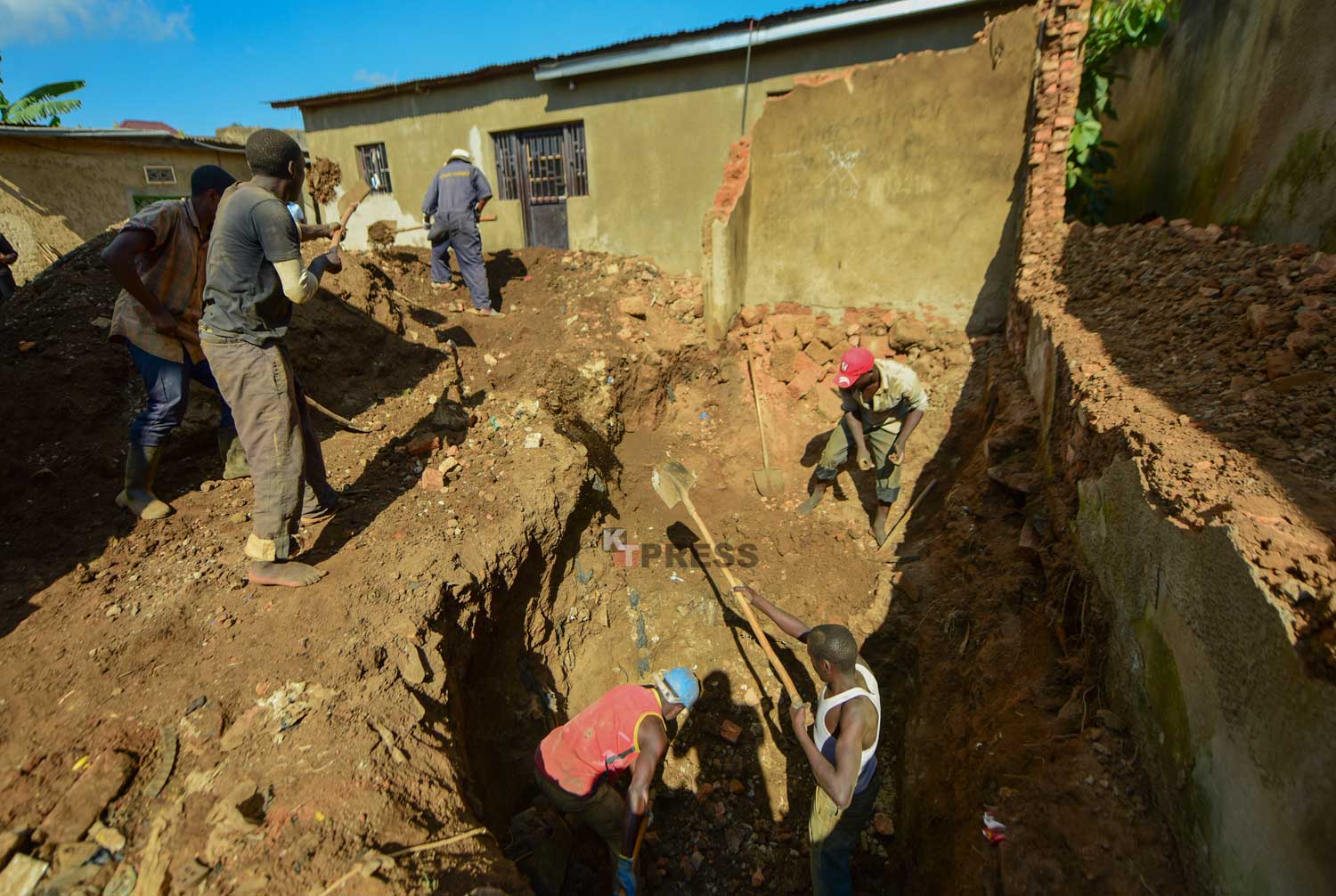 Since the aftermath of the Genocide which claimed over one million Tutsi, Uwimana had remained tight-lipped and could not tell Genocide survivors that several bodies of their relatives are buried under her house and all over her compund.
It was only on Wednesday May 16, 2018 when security officers and local leaders got a tip-off from one of the witnesses that mass graves were under Uwimana's home.
On Friday, KT Press visited this site where the community joined efforts to exhume the remains so that victims are buried in dignity.
Uwimana is currently detained as investigations continue – local leaders of the area told KT Press.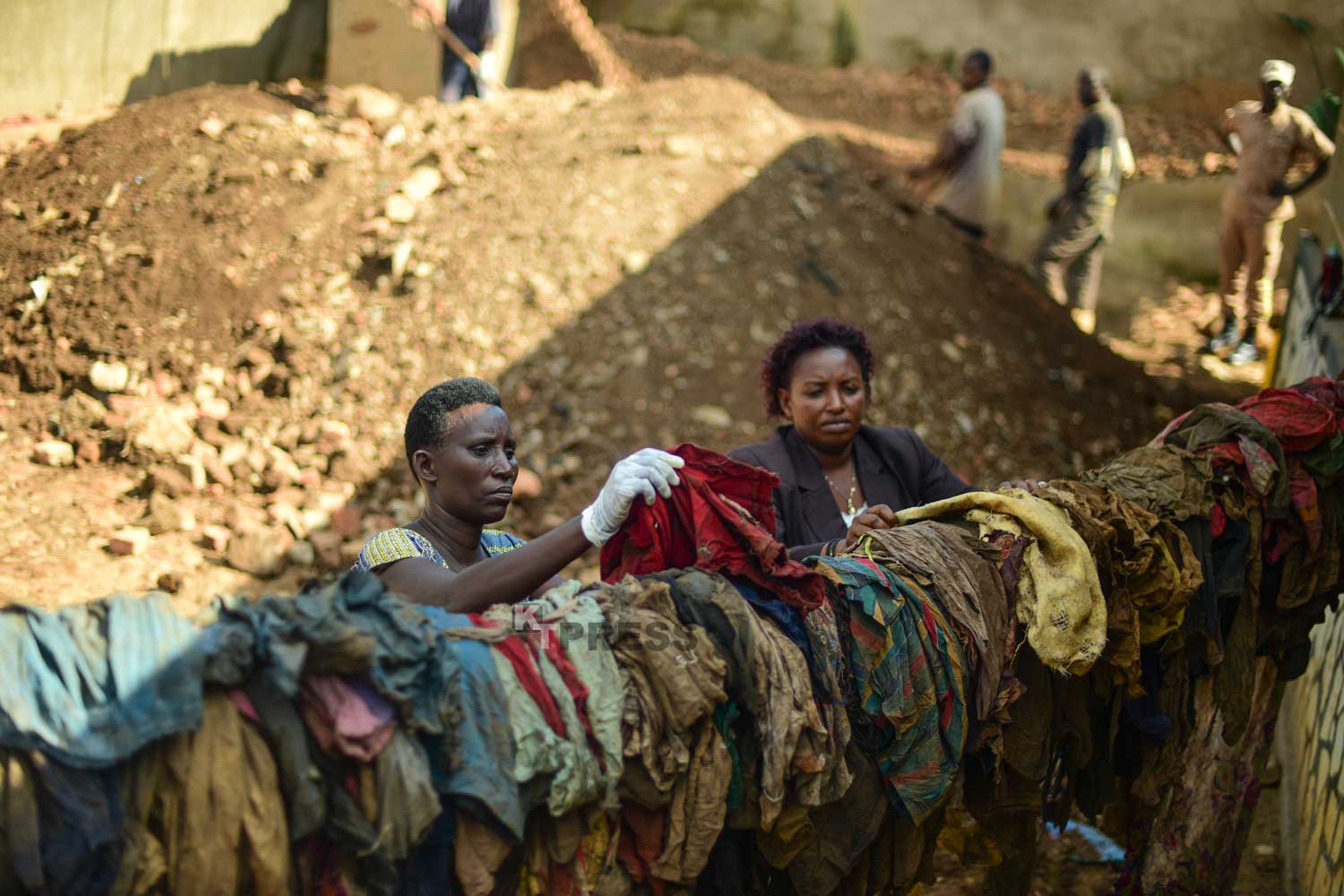 Deniers will always deny-but what about Safari's mass graves?
At a time Rwanda is fighting genocide denial, the community is discovering fresh and really shocking signs that the genocide was prepared meticulously and planners wanted to make sure that the world would never see a single sign.
Few meters from Uwimana's home – at another house belonging to a one Safari Hermenegilde, other mass graves have been discovered inside his compound.
Safari was convicted of Genocide Crimes, but later set free in 2008. According to genocide survivors in the area, Safari returned to his home shortly after his release.
He later on relocated to Kayonza district in the Eastern Province,  leaving his property to tenants who deposit monthly rent on his account.
None had revealed what was underneath his huge compound which has a dozen of tenants.
But this week, it was discovered that the mass graves, 30 meters deep and plus, were dug way before the Genocide, with a plan to dump the Tutsi.
To ensure his plan was successfully executed in a way that the information would never leak, Safari hired people from Musanze district in Northern Rwanda to construct his house but he used them for much more work.
This was a trick he used to dig mass graves inside his compound, survivors at the site told KT Press.
When the genocide escalated, Safari and his fellow genocidaires dumped in the Tutsi, and sealed the mass graves using steel and concrete before leveling the ground for the house.
He later on added more houses on the graves, to make sure that the matter is completely private and no room to dig deep.
"In most of these mass graves, victims were killed, buried and militias covered them with trash and soil after burning them with acid," Innocent Gasinzigwa, head of Ibuka, an umbrella organization of genocide survivors in Masaka sector told KT Press.
In fact, some remains have totally been destroyed due to acid.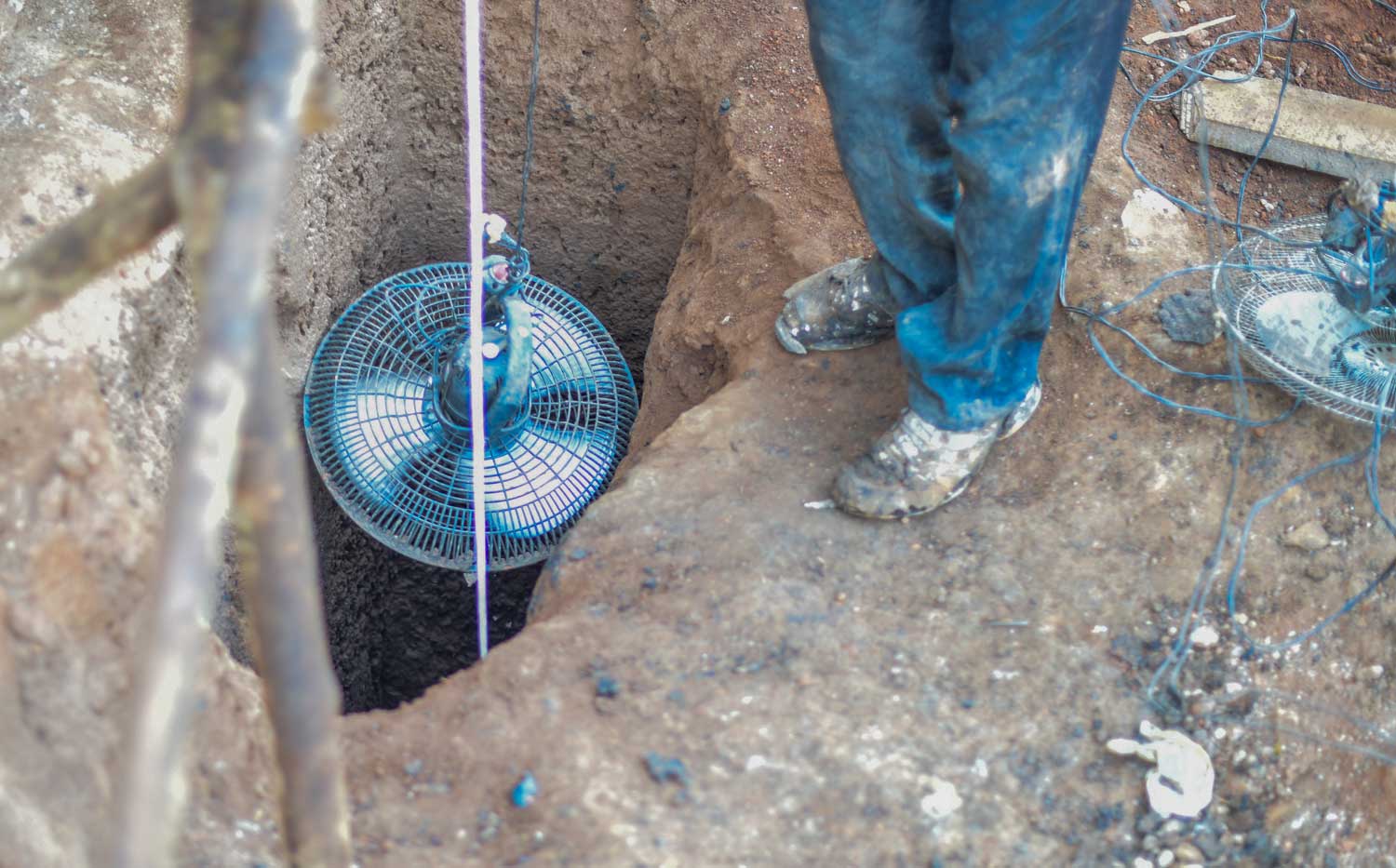 So deep mass grave that they were obliged to use vantillation to help the person digging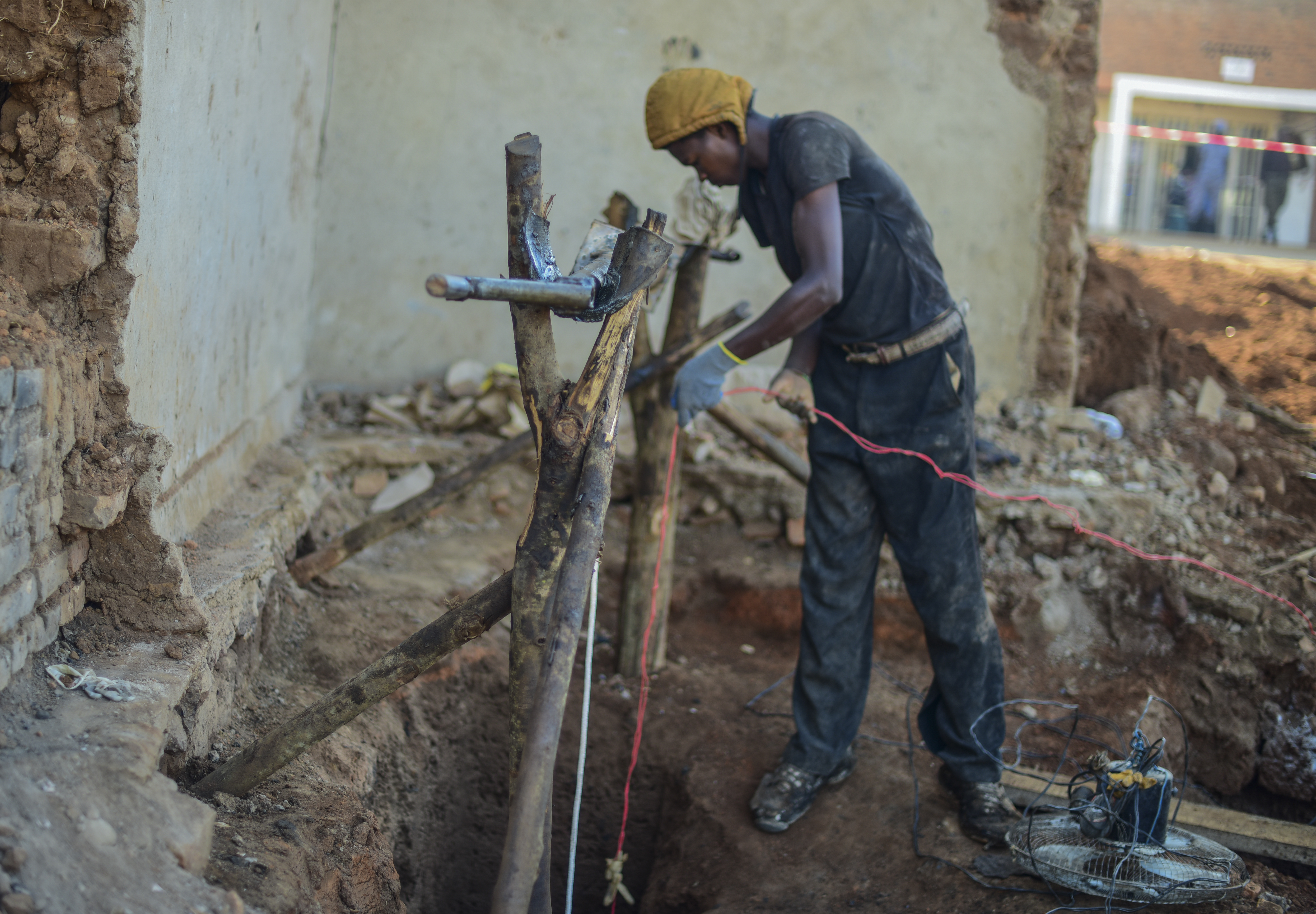 However, everything that was not touched by acid can still be identified. For example, at Safari's home, hundreds of clothes were found intact.
Shoes and sandals can also be seen – giving an opportunity for one to identify their relatives.
"We have started calling upon Genocide survivors to come and visit the sites to see whether their relatives can be found here," said Gasinzigwa.
Devota Mujawingoma, a Genocide survivor was among those who got the message and came to find out.
On Friday, Mujawingoma was cleaning remains of the victims discovered in mass graves.
During the Genocide, she was living on the next hill in Muyumbu – about 5kms from where the mass graves were found. All her relatives were wiped out during the 100-day massacres.
However, she never had a chance to find any of her relatives.
"I have dedicated my time at every mass grave discovered around here. I always come to see if I can discover any of my relatives," Mujawingoma told KT Press as she gently checked every cloth dug from mass graves.
Unfortunately, she had until 10 am on Friday, May 18, 2018, not discovered any of her relatives.
"I will relentless stay here until all mass graves are cleared," Mujawingoma said in a sober voice.
Meanwhile, 12 mass graves have been discovered so far in Gahoromani.
More than 207 remains have also been exhumed, with several others hard to be distinguished from mixed trash and soil.
Victims were transported from Gasabo and Kicukiro districts before being killed and buried in the mass graves.
Back to Safari – the owner of the house where latest mass graves were discovered in Gahoroman, he reportedly owns big businesses in Kayonza district and maize miller business in Gahoromani.
But at the time news broke out of mass graves being discovered, there is fear he could have fled the country.
All photos by Plaisir Muzogeye