Rwanda National Police have deployed 160 police force – Majority police women  for a one-year peacekeeping mission under the United Nations Mission in South Sudan (UNMISS).
According to figures from police, the mission includes 85 women and 75 men who make up a supporting team including; doctors, mechanics to mention but a few.
The deployment is part of President Paul Kagame's commitment during the United Nations summit that was held in New York three years ago, according to Police.
It intends to give extra support to peace keeping operations around the world – that would include a female police force.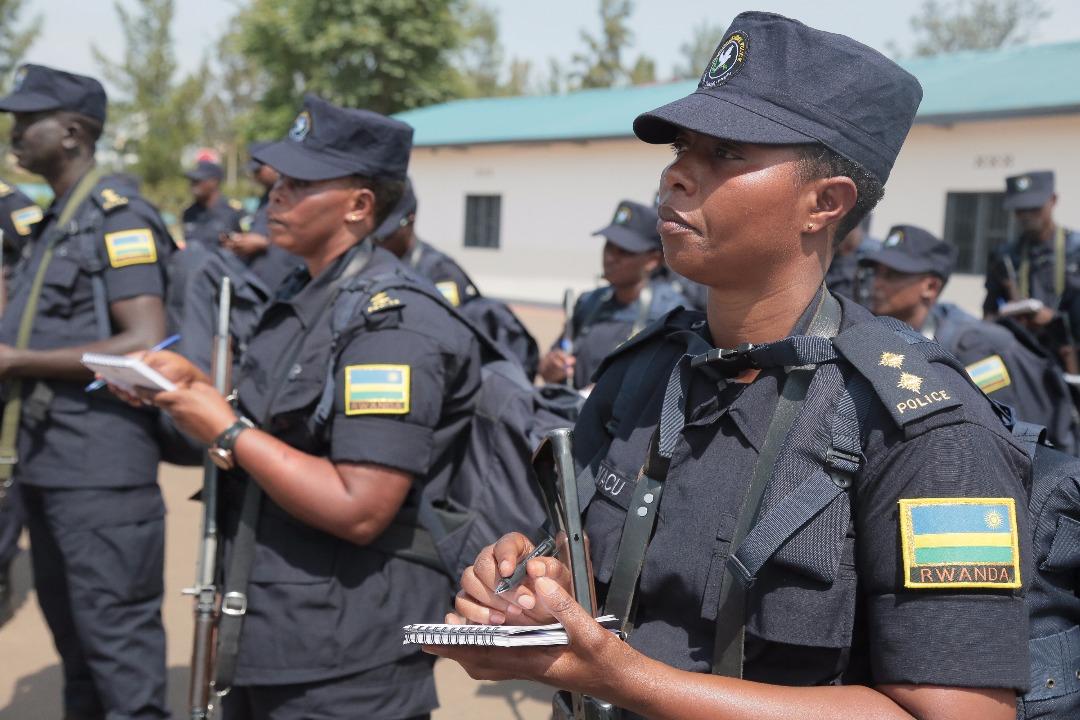 According to Deputy Inspector General of Police Juvenal Marizamunda, the contingent of female-police unit is the first of its kind that includes a big number of female Police officers deployed for the UN peacekeeping mission.
 "For the troubled countries there are several injustices that occur to women and children so this deployment is part of Rwanda's commitment to ensure international Peace and Gender equality," Marizamunda told media after giving the peacekeepers a briefing at Kigali International Airport.
The contingent led by Assistant Commission of Police Teddy Ruyenzi also pledged to ensure peace keeping as primary role of deployment in South Sudan.
"We are going to make sure that the Rwandan flag is flown high by following the trainings we were given by our seniors. This will be possible by maintaining discipline and working hard to restore peace to the troubled women and children," Ruyenzi said.
Rwanda National Police have so far deployed over 1000 police officers to UN peace keeping missions in Haiti, South Sudan, Central African Republic and others.