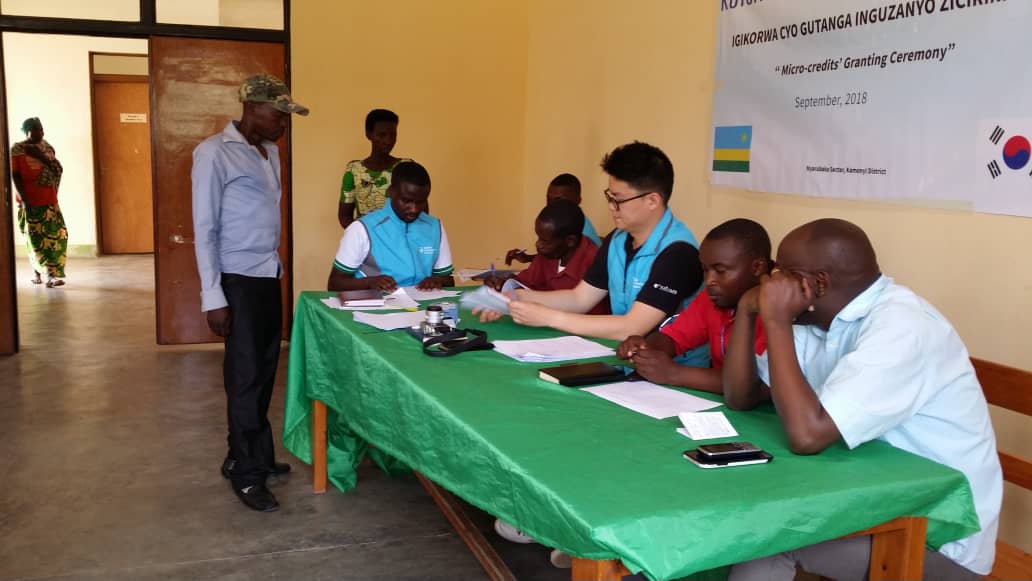 Perinah Mukarukaka resident of Nyarubaka Sector in Kamonyi district in Southern Rwanda, has been living in life-threatening poverty that pushed her into isolation.
The 53 year old and mother of 4 children lived that situation (extreme poverty) after her 30 cows and husband perished during the 1994 Genocide against the Tutsi.
After the Genocide, Mukarukaka could hardly find food for her children.
Mukarukaka is known in Kigusa Village, Nyarubaka sector as an old woman who cultivates people's gardens to fend for her last born.
In 2009, Global Civic Sharing (GCS) – a South Korean organization that aims at providing development aid to vulnerable communities in developing countries, started its activities in Rwanda.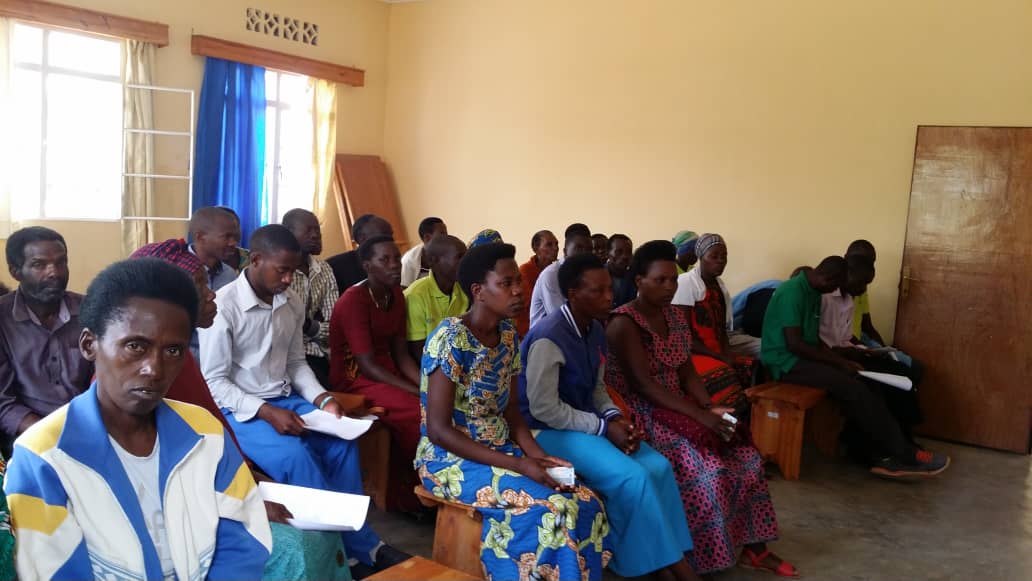 Today, the organization supports hundreds of rural communities in Nyarubaka sector by providing various poverty-reduction projects.
Among the income generating projects the organization provides include Micro-credit and Agricultural Support and training to help the people in the sector to come out of the vicious cycle of poverty through their own strength.
For instance, the organization provides unsecured micro-loans through assisting poor families in Nyarubaka to achieve economic independence.
In Agricultural Support, GCS increases farmers' income by improving their agricultural productivity and introducing cash crops into their subsistence farming.
According to Seunghoon Woo – GCS country Director, "we run demonstration farms, support farmers with agricultural inputs, help them organize themselves into cooperatives, and train them with new agricultural technologies and how to run the cooperatives, and some basic financial know-hows."
Recently, GCS has collaborated with local leaders to form 40 Self Help Groups. In all those groups, the number of participants varies from 30 to 35. Today, only 11 groups managed to access to Micro-credit after passing through the requirements.
Regularly, beneficiaries participate in Self Help Groups activities that include: Saving, Farmer Field School and Adult Literacy.
On Monday, GCS offered Rwf11,200,000 loan to Nyarubaka beneficiaries. They are supposed to repay the loan at an interest rate of 4% through 'Dusize Ubukene Nyarubaka', a local Savings and credit scheme in the area.
Who takes the loan?
Among the judging criteria to be eligible for the loan, according to GCS officials, their staff collaborate with sector officials on providing information about the social class (Ubudehe) categories 1 and 2.
They also help them arrange to attend trainings and help to write business plans.
Through these projects, loan beneficiaries form saving groups and design what they will do with the money given.
Mukarukaka – a beneficiary of the recent loan scheme – has designed a bicycle-taxi business project which she intends to run along her 21-year-old son.
"I have grown old and weaker. I think this project will work for me and my son. I am thankful to the organization for thinking about me," she told KT Press.
According to Mukarukaka, her project will not only improve her income, but will also help solve transport issues in the area.
"It is about 3 kilometers from Nyarubaka to the main road in Musambira and transport means has been an issue. This project comes as a solution," she told KT Press.
According to Mukarukaka a brand new bicycle will cost her Rwf40, 000 for the startup of the project.
Seunghoon Woo told KT Press that "they already have the money now, but our pleasure will be to see them improve their living conditions. We are going to do the follow up of their projects and guide them more as a way of ensuring their positive change."
Woo added that the organization has spent over Rwf40 million since 2016.
According to Woo, more than 700 vulnerable people have benefited from annual loans.
"We want to see them pay school fees for their children, health insurance and save money to build good houses in the near future," Woo told KT Press