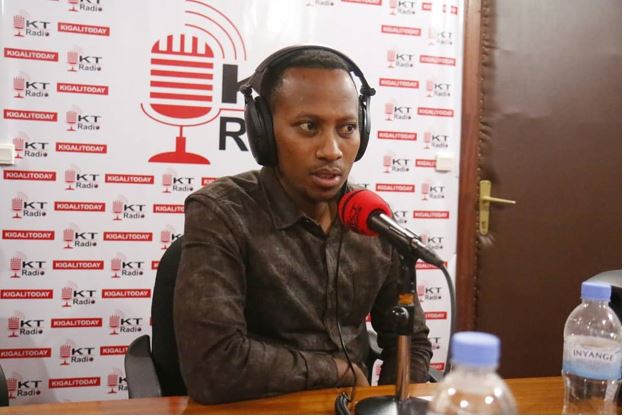 Celebrated sports analyst and showbiz personality David Bayingana likes listening to pop star King James' music in his free time.
The sports analyst confessed the love for King James' touch on Tuesday evening while being hosted at KT Radio's Dunda show live.
"In Rwanda we have talented musicians that know how to compose good lyrics, but for King James case, his lyrics and songs pinch me so deep in my heart," Bayingana said.
"In fact I found myself playing them over and over again."
He singled out King James' new hit Igitekerezo as one of those songs that cannot miss on his play list lately.
King James is one of the bestselling male artists in Rwanda. His music has crossed Rwandan borders.
Apart from listening to music, Bayingana loves mingling with people who challenge him especially on sports issues.
He is good at making new friends as well as deejaying in various night clubs.
Bayingana's passion for sports goes way back in high school where he used to write random sports articles and line ups of teams and pin it on the school notice board to inform fellow students.
Bayingana's advise to the youth is to take serious things they are sure that they passionate about rather than chasing things because they saw other people succeed in them.