President Paul Kagame has said that Rwanda will continue to be a good neighbor albeit obstacles from neighbors.
While delivering a State of the Nation address at Radisson Blu and Convention Center in the capital Kigali, Kagame said that if they continue doing so, "it will be them to lose".
At the official launch of the 16th National Dialogue commonly known as "Umushyikirano", Kagame said, without naming any individual or country, that "some people" are undermining regional integration.
According to President Kagame, some regional neighbours preach integration but end up closing borders or arrest and detain citizens of another neighbor once they cross into their country.
"Integration is not just about trade, it is also about security. People cross the border but when they get in your country you put them in jail or they disappear," Kagame said as over 2500 participants as well as Rwandans across the world followed.
Recently, several Rwandans went missing in neighbouring Uganda, while others would surface later after several days of torture.
For President Kagame, "You cannot speak of integration if when a Rwandan who travels to other countries is persecuted for being Rwandan. Those who do it are the same ones who want to give lessons about integration and trade."
"How can you trade with each other if you are put in prison when you cross the border. There are some in our neighborhood who think that regional integration is supposed to only benefit them but not others. This cannot work," Kagame added.
According to the President, "Regional integration is give and take. That is what integration and trade means. It cannot just be for you to take and you don't give anything."
Despite all these baffling acts by neighbouring countries, however, President Paul Kagame said that Rwanda will not give up on pushing for regional integration that considers the interest of each country with consideration of a give and take, win-win situation for all.
"As Rwanda, our goal and what we have worked towards is good relations in the region and integration. We are all one as Africans. But the problem comes from how we work with each other. We have to put words into action."
At the dialogue, the president highlighted what Rwanda has done to spearhead and improve regional and continental integration including heading the Africa Union reforms, landmark African Continental Free Trade agreement (AfCFTA), election of former Foreign Affairs Minister Louise Mushikiwabo to head the Organisation of French Speaking countries, among others.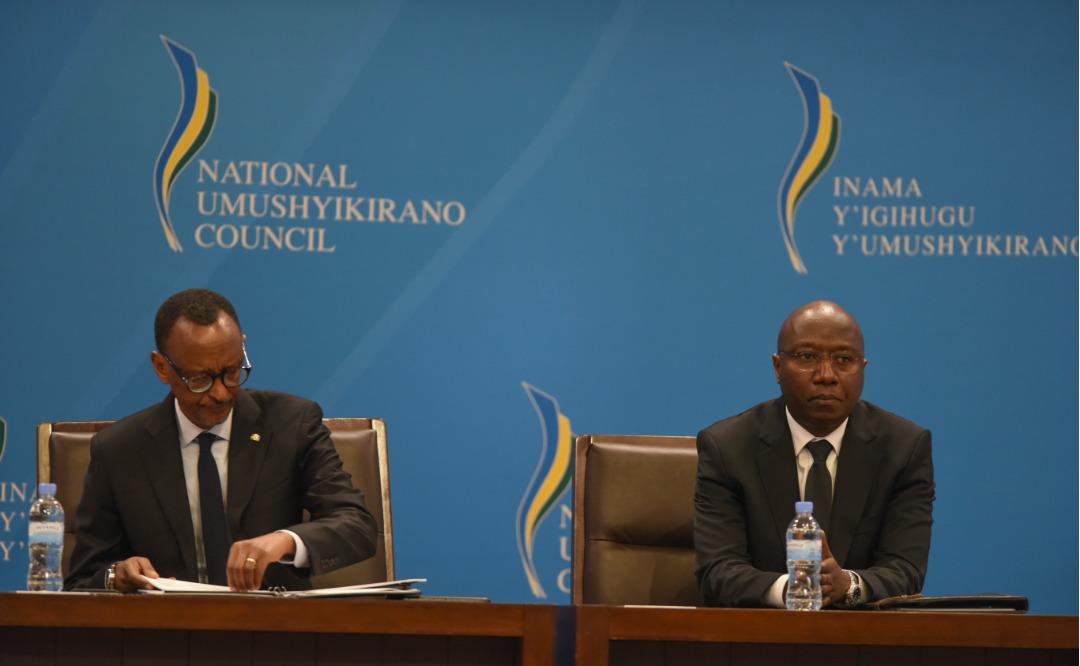 Meanwhile, Kagame reminded Rwandans of key needs for them to stay on course: "build our nation, to be united and to work with others. Let us keep moving forward and ignore any distraction that stands in the way of our goals.
"Think big, think beyond you as an individual. Think of others in the country and of where we are headed. That is what should define Umushyikirano of this year," Kagame told Rwandans.
Meanwhile, the first day of Umushyikirano proceeded with panel discussions and engagement of citizens who followed the event live across the country.