Medical professionals in Rwanda have been alerted about fake drugs used for prevention of post-partum hemorrhage that sneaked into the country from India and China.
The two drug types; Misoprostol and Oxytocin from specific origins "are fake" – a communiqué from Food and Drugs Authority (FDA) – the provider of information on quality and safety of food and drugs in the country states.
Post-partum hemorrhage is caused by excessive breeding of the mother after birth.
Post-partum hemorrhage, eclampsia and pre-eclampsia, sepsis, obstructed labour, and post-abortion care account for more than 90% of all maternal deaths around the world, according to figures by United Nations Population Fund (UNFPA).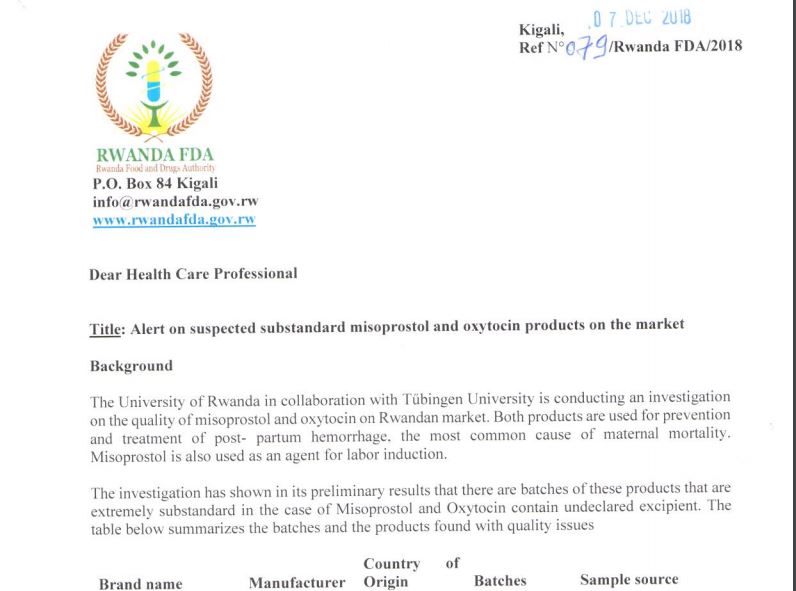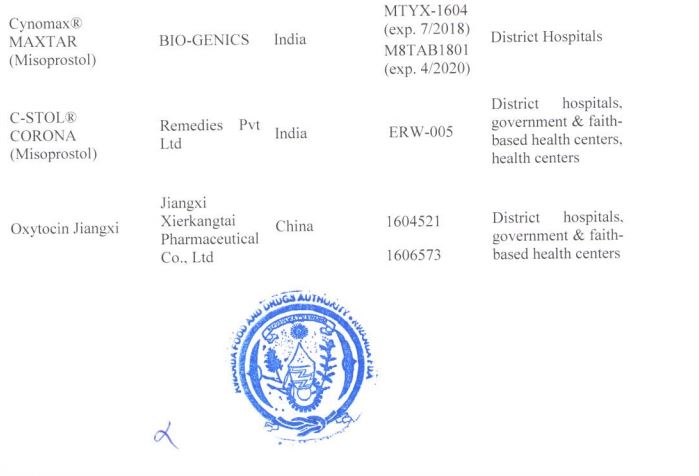 The fake drugs, according to FDA officials, were imported into the country between 2017 and mid this year.
In its statement, FDA stated that the fake drugs are three batches of Misoprostol imported from India and two batches of Oxytocin from China that were distributed to district government hospitals and faith based health centers across the country.
The alert follows preliminary results of an ongoing investigation by University of Rwanda (UR) in collaboration with University of Tübingen in Germany and FDA.
"The investigation has shown in its preliminary results that there are batches of these products that are extremely substandard in the case of Misoprostol and Oxytocin contain undeclared excipient," a note signed by Dr. Charles Karangwa, Acting Director of FDA reads.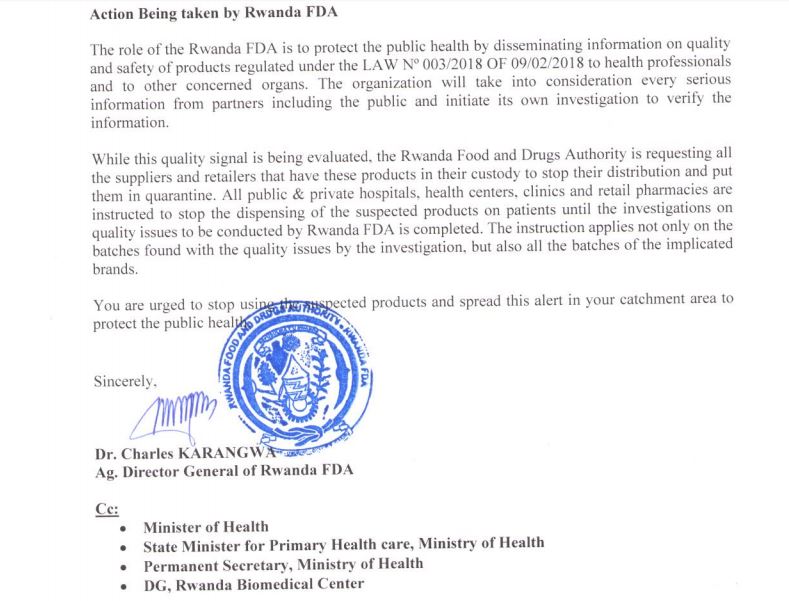 Pending final results from the laboratory, Karangwa adds "We have stopped using this medicine and its distribution was also stopped."
While both Misoprostol and Oxytocin are used for prevention and treatment of post-partum hemorrhage, which is "the most common cause of maternal mortality", Misoprostol is also used for as an agent for labor induction.